Events in March Celebrate Women in STEM Careers
Feb. 24, 2023
---
TECH Talk, town hall at New Mexico Tech lead up to International Women's Day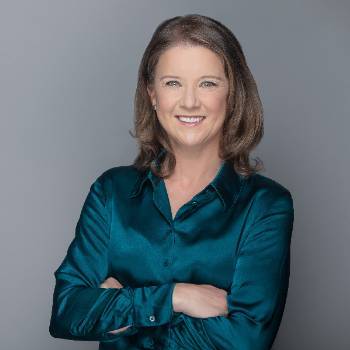 SOCORRO, N.M. – Women in science and technology fields and those pursuing STEM careers seeking support and fellowship will likely find it at an upcoming two-day event aimed at celebrating their efforts. "Honoring Women in Work," is part of Women's History Month celebration at New Mexico Tech and is a prelude to International Women's Day. The events will be held March 6-7 at New Mexico Tech. The university is observing Women's History Month during March with free special activities, including special speakers, social activities, and performances.
A group of eight NMT alumnae are collaborating with the university's Advancement and Alumni Relations Office to use the event to introduce the concept of a future Women's Resource Center (WRC) on campus. They plan to raise $1.2 million in donations and grants to fund the center.
The two-day event will feature a kickoff lunch March 6, with a TECH Talk by Dr. Jennifer Dawson, senior director of space business transformation at Maxar Technologies, a Westminster, Colorado-based spacecraft manufacturer. Dr. Dawson will address challenges women and underrepresented people in STEM fields face in academia and corporate work, and building alliances. The luncheon and talk will be held from 11:30 a.m. to 1:30 p.m. at Macey Center, preceded by a "Meet the Speaker" drop-in event at Fidel Center from 9 to 11 a.m. A town hall from 2:30 to 4 p.m. at Macey Center will introduce the WRC and discuss issues facing women and underrepresented groups on campus.
On March 7 a panel discussion featuring a student, faculty member, regent, and a WRC working group member will be held from 9 to 11 a.m. at Macey Center, tackling challenges women face in STEM. A luncheon from 11:30 a.m. to 1:30 p.m. will feature "speed mentoring," connecting women in STEM in academia and the business world in a fun, fast-paced activity to provide career advice.
"We're hoping that these events will create relationships between alumnae and students or faculty or even women in the Socorro area," said Johann Lindig of Greeley, Colorado, a WRC working group member and alum who earned degrees in petroleum engineering and technical communication at NMT. "The overwhelming desire of the alumnae in this working group is just to make life – either at Tech or in a profession – a little easier for the women of today."
Women's History Month at New Mexico Tech also includes a First Friday Opening Reception and Art Show March 3; an International Women's Day luncheon and keynote address from Dr. Donnette Alonzo March 8; and a month-long artist's showcase including a reception March 24. WomenFest weekend activities include a performance by the String Queens, workshops, and an expo featuring music, food, and vendors March 24 and 25. A special panel discussion sponsored by the NMT American Indian Science and Engineering Society, "Voices of Women: Pathways to Resilience to Promote Indigenous Success," will be held March 24. More information about all Women's History Month activities, including times and locations, is online at: nmt.edu/pas