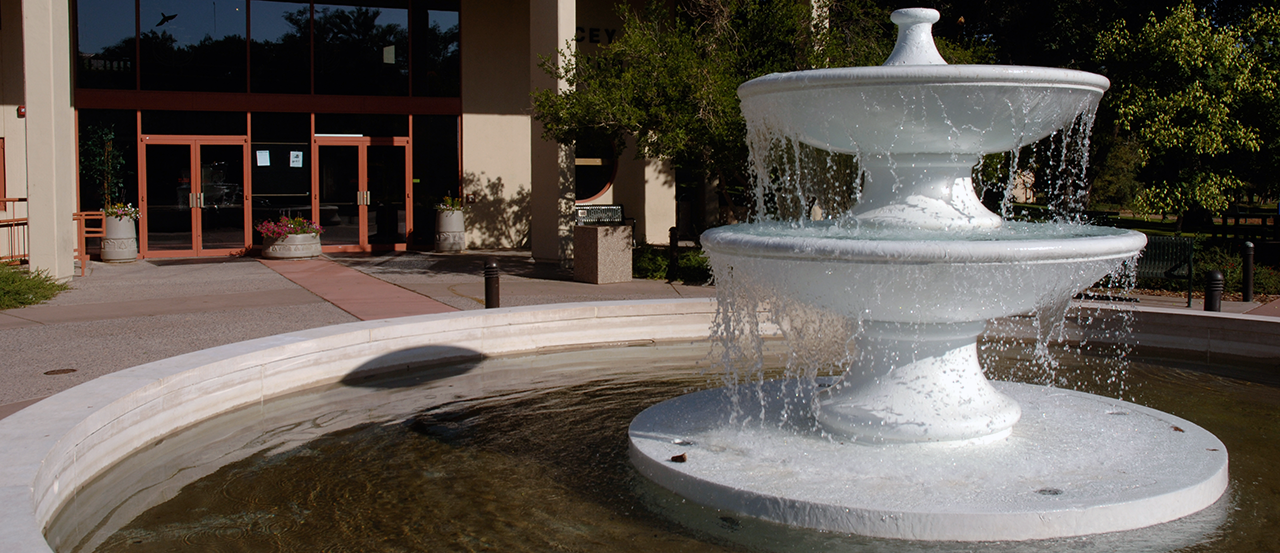 New Mexico Tech
Performing Arts Series
2019-2020 Season
Upcoming Events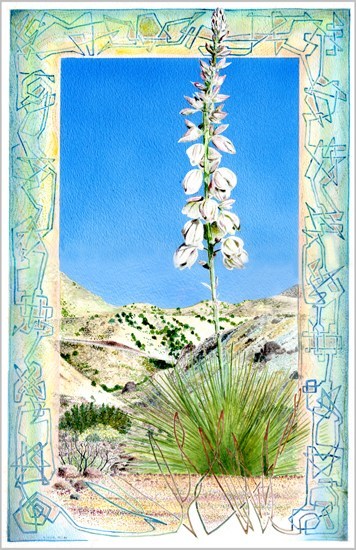 Canvas & Cocktails with Leon Miler - Water Color
Saturday, April 25 - 11am

CANCELLED to comply with extension of "Stay at Home" order until April 30 due to COVID-19. We hope to reschedule in summer or fall.

Learn basic techniques of watercolor painting with local professional painter Leon Miler while enjoying cocktails and tasty bites.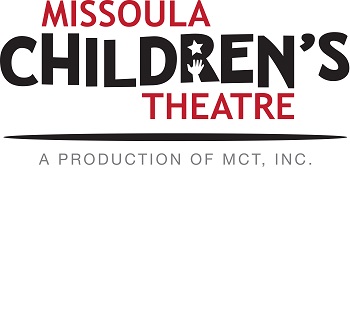 Missoula Children's Theatre
SLEEPING BEAUTY
Auditions and Performances
Auditions

: Monday, June 15 - 10am - Finley Gym
Performances

: Saturday, June 20 - 1pm & 3pm - Finley Gym

If the current Covid-19 Restrictions are lifted by June 15, then we will hold auditions for Missoula Children's Theatre production of Sleeping Beauty. Open to kids entering 1st grade thru 12th grade, no experience necessary, just a smile! $10 fee if cast. Must be available for rehearsals, 10-2:30pm each day and for two performances on Saturday, June 20.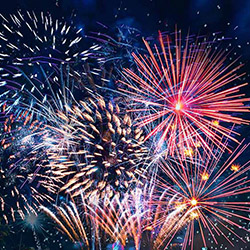 Socorro's 28th Annual 4th of July Celebration
Saturday, July 4, 11am until Fireworks
If the current Covid-19 Restrictions are lifted, then, ditch the big city for our lovely small town of Socorro and enjoy Independence Day as it was meant to be celebrated - with New Mexico music, family circus show, water slides, volleyball, food by Chartwells Campus Catering and local non-profit groups, and EMRTC's spectacular fireworks...
---
Past Events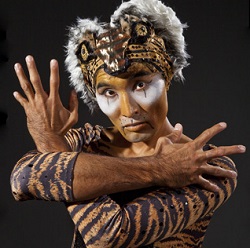 The Jungle Book

by State Street Ballet
Cancelled to comply with NM Department of Health Emergency Order to "Limit Mass Gatherings Due to COVID-19"
Friday, April 17 - 7:30pm
Following the adventures of Mowgli, a young jungle boy, State Street Ballet's dazzling adaptation of the Rudyard Kiplin classic will transport you through a mystical land of wolves, snakes, monkeys and panthers, in this iconic coming-of-age story. The jungle and the diverse personalities of its creatures come alive through movement, music and dynamic storytelling of some of life's greatest moral lessons.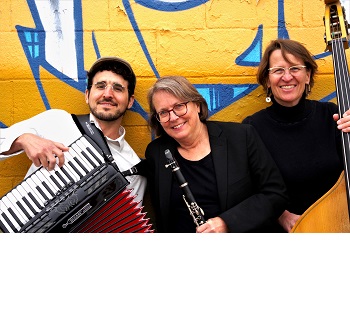 Presidential Chamber Music Series IV: Duke City Hora
Cancelled to comply with NM Department of Health Emergency Order to "Limit Mass Gatherings Due to COVID-19"
Friday, March 27 - 7:30pm
The Art of the Klezmer Clarinet: traditional Ashkenazi dance music from Eastern Europe and the United States...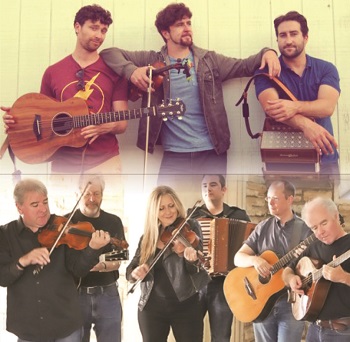 Socks in the Frying Pan & Altan
+ Tech Club Macey's

Schmooze

,

Booze

&

Bites

!
Cancelled to comply with NM Department of Health Emergency Order to "Limit Mass Gatherings Due to COVID-19"
Thursday, March 12 - 7:30pm
Celebrate Irish music with this double-bill performance featuring Socks in the Frying Pan, a multi-award winning trio from County Clare, Ireland, the universal hub of Irish traditional music; and Altan, an Irish folk music band primarily influenced by the traditional Irish language songs from Donegal. The Boston Globe hailed them as "The hottest group in the Celtic realm these days."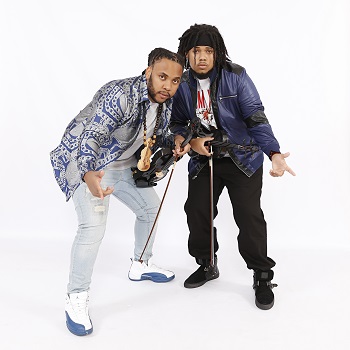 Sons of Mystro
Friday, Feb. 28 - 7:30pm
Get ready for reggae, hip hop and originals played by two talented violinists. Audience members can "hear" song lyrics through the sounds of the biolin duo, as they weave an aural magic through this most traditional of stringed instruments. Sons of Mystro also give back to their community by teaching and influencing youngsters in society...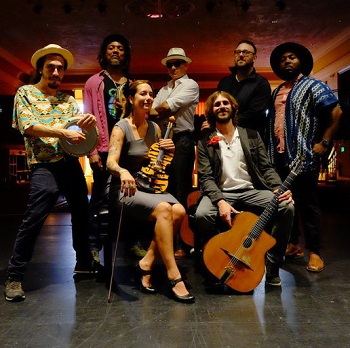 Barrio Manouche
+ Tech Club Macey's

Schmooze

,

Booze

&

Bites

!
Friday, Feb. 14 - 7:30pm
San Francisco Bay Area's eclectic flamenco jazz fusion septet is an addictive wild ride of Gypsy Jazz, Latin, Rock, Big Band with flamenco dance - and it sounds massive. They played the Monterey Jazz Festival in early 2019, and now they're coming to Macey Center. "Barrio" translates to "neighborhood" in English, as if they traveled through diverse cultural areas and absorbed music from each...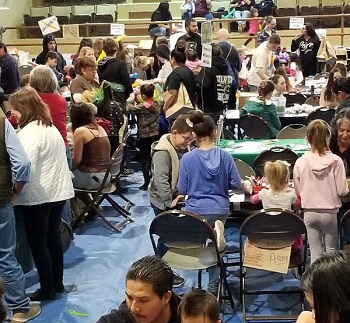 24th Annual Community Arts Party
Satuday, Feb. 8 - 10am - 3pm
Bring your imagination with you! There will be Hands-on Arts Workshops for all ages at the Finley Complex. These workshops include: Center-piece project CD Spiral Lollipops, by Founding Artist Rebecca Taylor Titus, aka Rodaki Deiner, Mr. Squiggly Coloring Me Pages, 3D Animals & Painting, Birdhouses, Masks, Beading, Binary Bracelets, Bucky Balls, Buttons, Clay Creations, Cornstarch Mush, Cornhusk Dolls, Decoupage Jars, Dream Catchers, Flower Fairies and many more...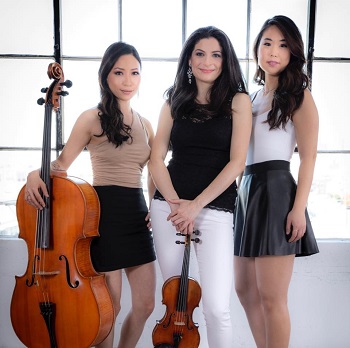 Presidential Chamber Music Series II: Take 3

+AAUW/PAS Social Hour: Cranes of the World with Sandra Noll
Friday, Jan. 24 - 7:30pm
With a flair for the wild and unexpected, the genre-bending trio brings the refinement of a rigorous classical background and infuses it with rock star charisma. Whether performing their take on pop, jazz or classical tunes, they bring enthusiasm to their interpretations and impart their love of music to audiences across the country and abroad...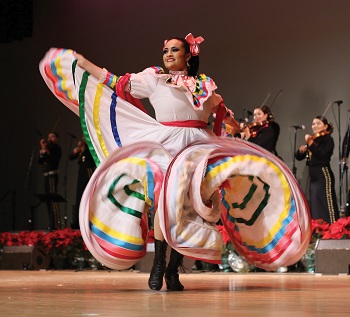 Mariachi Christmas
Friday, Dec. 20 - 7:30pm
Mariachi and ballet folklorico troupes return to Macey Center in a cultural holiday celebration featuring traditional mariachi musical instruments, such as la gitaron; and the master musicians in their distictive conchoed-costumes. Dancers decked out in lavishly decorated dresses will perform alongside the musicians in a colorful and charming display of holiday entertainment...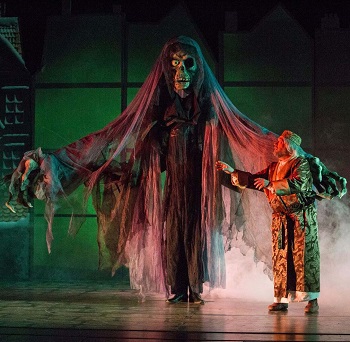 Christmas Carol
+ Tech Club Macey's Schmooze, Booze & Bites

!
Thursday, Dec. 12 - 7:30pm
Charles Dicken's enormously popular musical tale comes to life in this colorful and classic adaptation of this holiday saga of Ebenezer Scrooge, Jacob Marley, the Cratchit Family and the Ghosts of Christmas Past, Present and Yet to Come. Although first published in 1843, this adaptation of the Dickens tale, produced by CMI Entertainment, still resounds with timeless clarity...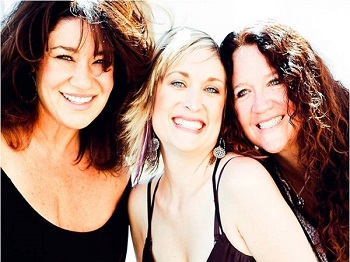 hONEyhoUSe
+ Festival of the Cranes
+ AAUW/PAS Social Hour: Women on the River
Friday, Nov. 22 - 7:30pm
This unique acoustic combo combines talents of five diverse and seasoned artists into one unexpected powerhouse force. Comprised of award winning R&B/Gospel soulstress Hillary Smith, earthy Blues/Folk singer-songwriter Yvonne Perea, and sweet-voiced Mandy Buchanan, with a groovin' rhythm section, "hONEyhoUSe" melds the lines of genres with original blues, soul, folk and Americana into one sweet Honeyhouse of music.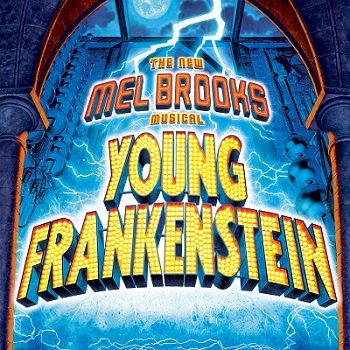 The Mel Brooks Musical
Young Frankenstein
Saturday, Nov. 16 - 7:30pm
Sunday, Nov. 17 - 3:00pm
Wednesday, Nov. 20 - 7:30pm
The NM Tech CLASS Department presents this irreverent and electrifying Mel Brooks musical production to the Macey Center stage, in an adaptation of the monstrously hilarious film. Starring Tech and Socorro thespians and musicians... PG-13 Parents Take Note!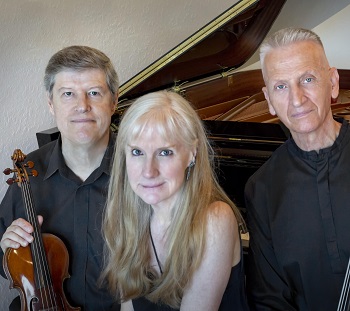 Presidential Chamber Music Series II: The Emerson Concord Trio
Friday, Nov. 1 - 7:30pm
The Emerson Concord Trio brings together musicians with long established careers on three continents, whose combined mission is to present the music of American composers alongside works from the traditional chamber music repertory. This concert celebrates two women composers: Clara Wieck and Amy Marcy Cheney Beach, along with Robert Schumann...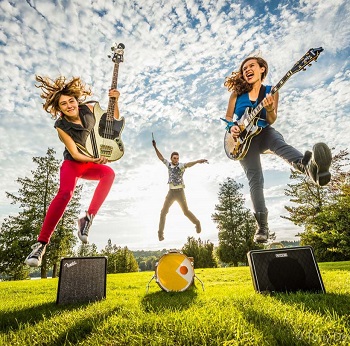 The Accidentals
Friday, Oct. 25 - 7:30pm
Playing indie folk, pop rock, sprinkled with bluegrass and original, these gifted young musicians were named among Yahoo Music's "Top 10 Bands to Watch in 2017". With a non-stop touring schedule of festivals and concerts, their SXSW debut saw them hailed by Billboard Magazine for "displaying a genre-hopping range of influences and some smart songwriting skills..."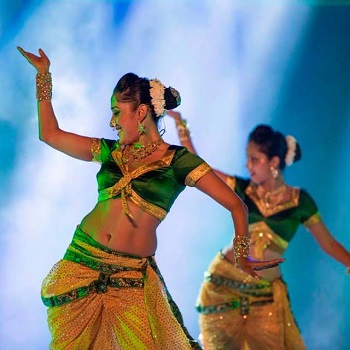 Taj Express
+ Tech Club Macey's

Schmooze

,

Booze

&

Bites!
Wednesday, Oct. 16 - 7:30pm
This dazzling mix of Bollywood film, dance and music follows the story of one man's passion and another man's genius, as a young composer struggles with his music and discovers his path to success. This blend of dance and the hits of India's most iconic composers are performed by the stars of Bollywood cinema and its greatest musicians..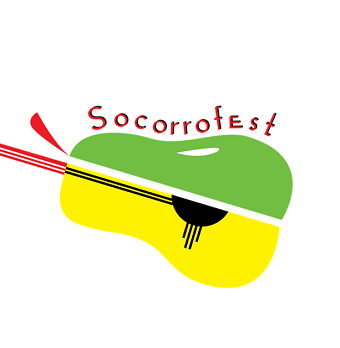 17th Annual SocorroFest
Friday-Saturday, Oct. 4 (6-10pm) & Oct. 5 (Noon-10pm)
Pure pleasure is on the horizon for the 17th Annual Socorrofest! Let your heart sing and toes tap to great New Mexico music at the Historic Plaza and Capitol Bar stages - with NM micro breweries and wineries in the spirits tent, arts and food vendors on the plaza, mining for minerals, bounce houses and slides in the family corner...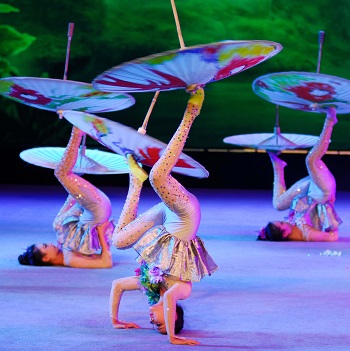 Cirque Mei
Friday, Sep. 27 - 7:30pm
From the People's Republic of China, Hebei Province, in their first Socorro show, Cirque Mei features internationally renowned traditional and contemporary Chinese circus acts in a colorful and lively celebration. Forty elite circus artists and acrobats perform the most popular acts, such as Hoops Diving, Lion Dance, Collective Bicycle Skills, Flying Meteors, Foot Juggling, Female Contortion and Ladder Balancing...
Presidential Chamber Music Series I: Rahim AlHaj Quintet
Monday, Sep. 23 - 7:30pm
Considered to be one of the top oud players, a virtuoso musician and composer, and a recipient of the NEA 2015 National Heritage Fellowship Award, he had performed around the world, received two Grammy nominations and produced numerous recordings. Rahim relocated from Iraq to Albuquerque, as a refugee, in 2000. He will be accompanied by some of NM's finest string players in his first Socorro performance..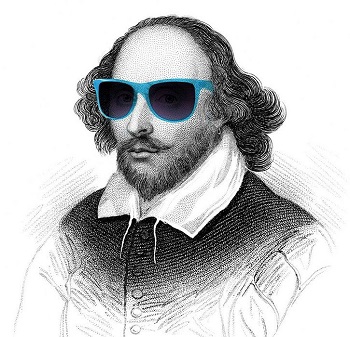 Vortex Theatre Presents: The Complete Works of William Shakespeare Abriged
Saturday, Sep. 14 - 7:30pm
Enjoy this irreverent and fast-paced romp through all 37 plays by the Bard of Avon, as portrayed by a trio of amazing actors -- with a bit of politics, some audience participation and a whoile lot of fun. The Vortex Theatre, Albuquerque's oldest Black Box, is a well-known pioneering venue for classic contemporary and cutting-edge theatre...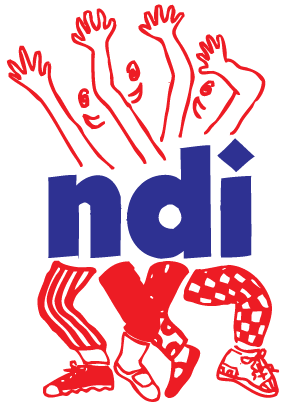 NDI: Route 66 Legends of the Road
Thursday, Aug. 28 - 7pm
Socorro County youth dance in a gala performance after three weeks of intense dance instruction. NDI-NM teaches excellence, discipline, team work, self-esteem, theater, dance, music, physical fitness, healthy behaviors and to Always Do Your Best! This is NDI's 21st year of Socorro residencies...
---

---
Contact the PAS
New Mexico Tech Performing Arts Series
Macey Center
Physical Address: 909 Olive Lane
Mailing Address: 801 Leroy Place
Socorro, NM 87801
Mailing Address: 801 Leroy Place
Socorro, New Mexico 87801