New Mexico Tech Rugby Team Signs St. Pius' Adrian Sanchez
April 28, 2023
---
Albuquerque athlete will join Miners team, major in mechanical engineering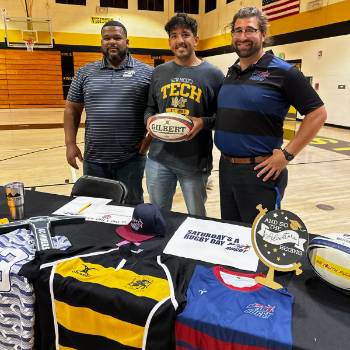 SOCORRO, N.M. – A St. Pius X Catholic High School senior has been signed to the New Mexico Tech Miners Rugby Team. Adrian Sanchez of Albuquerque participated in a signing ceremony April 26, 2023, at the high school, along with Miners Coach Chris Hathaway and Assistant Coach Stephen Albritton, who welcomed him to the team.
"We're very excited for Adrian to join our team in the fall," Coach Hathaway said. "He's an outstanding player for St. Pius and we know he'll be a great asset to our team."
Sanchez, who will play in the state rugby finals May 13 for St. Pius, plans to study mechanical engineering at NMT.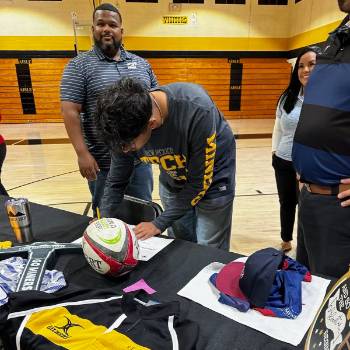 More information about the New Mexico Tech Miners Rugby Team is on its social media sites and online at: www.nmt.edu/physrec/clubs/rugby/index.php