NMT Part of Consortium Focusing on Energy Research in Permian Basin
April 28, 2023
---
Collaboration of seven universities, national labs from New Mexico, Texas aims to diversify economy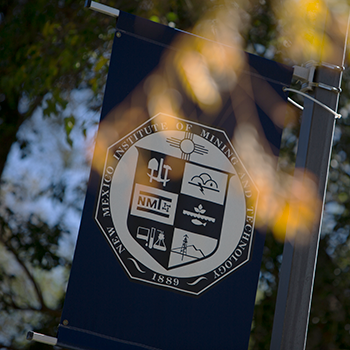 SOCORRO, N.M. – Focusing on sustainable energy resources and workforce development, New Mexico Tech, six other regional universities, two national laboratories, and a center for advanced energy research have launched a consortium aimed at developing and diversifying the Permian Basin's economic viability. The partners recently signed a Memorandum of Understanding (MOU) for the Permian Energy Development Laboratory (PEDL).
The MOU reflects a shared goal of conducting advanced energy research and deployment, educating the next generation of energy professionals, and supporting energy-intensive communities and the natural resources they depend on. Participating institutions to date include the Houston Advanced Research Center, Midland College, the U.S. Department of Energy's National Renewable Energy Laboratory (NREL), New Mexico State University, Odessa College, Sandia National Laboratories, The University of Texas at Austin, The University of Texas at-El Paso, and The University of Texas Permian Basin. The Cynthia and George Mitchell Foundation launched the effort and continues to incubate the startup organization.
The Permian Basin, located in both west Texas and southeastern New Mexico, is a unique energy and environmental resource – the largest petroleum-producing basin in the United States and a major producer of solar and wind power.
Dr. Nelia Dunbar, director of the New Mexico Bureau of Geology and Mineral Resources at New Mexico Tech and state geologist, is one of NMT's representatives for the PEDL. She said the consortium's partners are focused on ideas to support the Permian Basin through the inevitable energy resources transition by focusing on jobs and workforce development and ways to train workers for what's beyond renewable energy.
"The focus of it is to think about how the Permian Basin can remain sustainable as the oil resources decline," she said. "It would be a great place to have an at-scale demonstration laboratory to work on wind power, solar power, geothermal – things that are energy-related but not directly petroleum-related."
Dr. Dunbar said the Mitchell Foundation is incubating the initiative with the idea that the group will bring in external funding to "make things happen."
"It's geared towards having the Permian Basin remain an economically viable part of the country," she said. "There's wind, sunshine, and a lot of open space – all of those elements are part of why to focus on the Permian."