New Mexico Tech To Welcome State Science Olympians
Feb. 13, 2023
---
State championship tournament will be held Feb. 25 at Socorro campus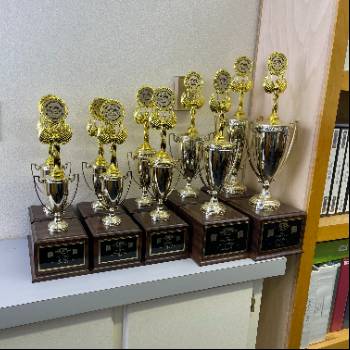 SOCORRO, N.M. – Teams of students from middle and high schools across New Mexico will have the opportunity to shine at a competition showcasing their science, engineering, and technology knowledge and skills. New Mexico Tech will host, for the 37th year, the Annual State Championship for the Science Olympiad Feb. 25, welcoming more than 1,000 people – including students, teachers, coaches, and volunteers – to the STEM university to use its state-of-the art laboratories and facilities.
The daylong event will be held at multiple locations across the campus with New Mexico Tech students, faculty, staff, and alumni volunteering and supporting the competitors. Students from sixth through 12th grade on 58 teams will compete in 23 different events throughout the day. Events include both written competitions, testing students' knowledge of scientific topics such as forestry and anatomy, to build events involving participants' mechanical engineering and technical skills creating aircraft and sensing devices.
According to State Science Olympiad Director Ann Hatch, the competition will be held entirely in person this year, with no COVID-19 restrictions, and will welcome many first-time competitors.
"We had an 85% growth from 2021 to 2022 and were in the top five for states with the most growth," she said. "So we've been making some huge comebacks post-COVID."
Hatch said she's excited to see schools that haven't competed in previous Science Olympiads assembling new teams, each with up to 15 members and two alternates. Many students coming to New Mexico Tech for the competition have never visited a college campus before or don't have a parent who attended college, so participating in the tournament helps "plant a seed" about a potential future academic career in science, technology, and engineering fields.
"Science Olympiad is a great gateway," she said, giving students an opportunity to explore STEM careers. More information is online at: https://scilympiad.com/nm