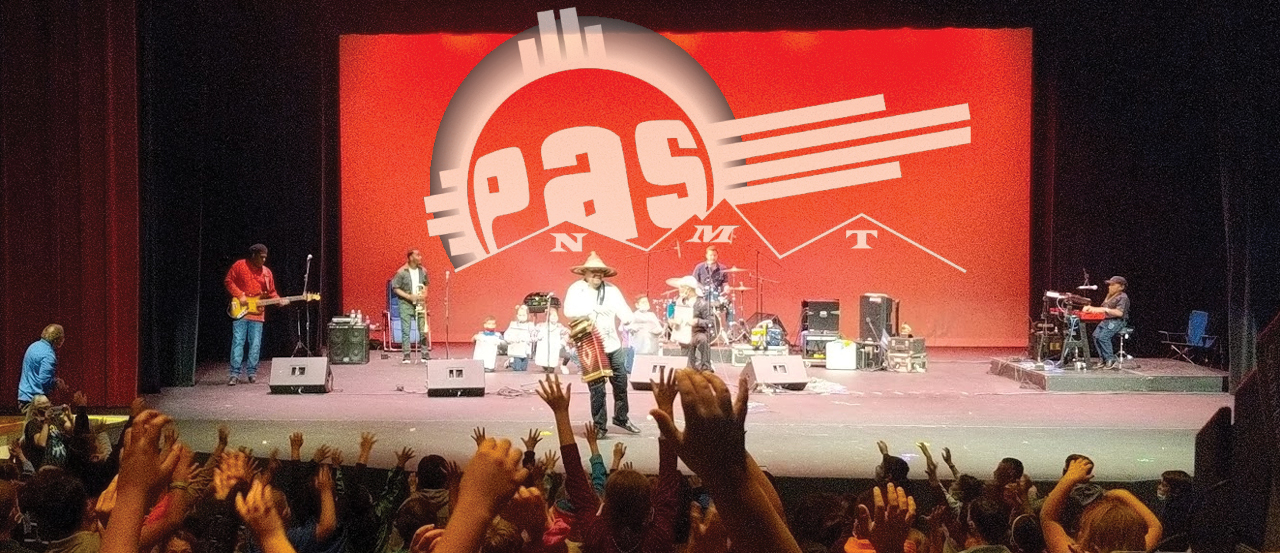 New Mexico Tech
Performing Arts Series
---
Showtime: 7:30pm
Tickets: Free
Event Location: Macey Center
Online Location: Facebook, YouTube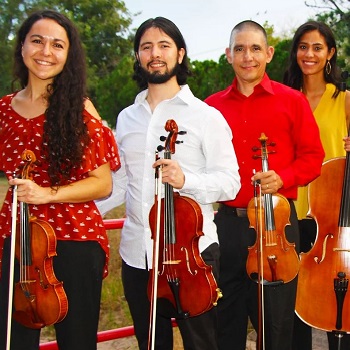 Camerata del Sol is an innovative group of top-notch musicians from Las Cruces, El Paso and Ciudad Juárez that seeks to bring unique chamber music experiences to the region. Founded by NMSU professor and Latin Grammy award winning violinist Daniel Vega-Albela, Camerata was conceived to explore the string ensemble repertoire that full symphonies seldom perform due to the large nature of those orchestras. Camerata Del Sol is typically a 15-piece, but will be 7 in Socorro, conductorless ensemble that requires each of its members to be responsible for bringing every score we prepare to life as well as to become an integral part of the creative process.
"Our mission is to fill an important gap in the musical scene of the tristate borderlands area by performing rarely-heard chamber music works. As firm believers in arts advocacy, we play outreach concerts and perform side-by-side concerts with the public school orchestra programs in El Paso and Las Cruces. In Fall of 2021, we started a free afterschool music program at University Hills Elementary, a Title I school in Las Cruces. In addition, we bring top-notch soloists from all over the world, of different educational backgrounds, to teach masterclasses and engage with our community. With the understanding that music and art have the power to transcend figurative and literal borders, we will always ensure that our concerts and masterclasses are available and accessible to community members of diverse backgrounds and ages."
About PCMS
The Presidential Chamber Music Series began 30+ years ago, conceived by Adam Gonzalez, faculty in the NM Tech Music Program under Director Michael Iatauro. The first incarnation was supported by then NM Tech President Dr. Laurence Lattman, with all concerts free to the community, a tradition that continues, and featured The Helios Quartet, of which Adam Gonzalez was the cellist. That group had a variety of members but the two with the longest tenure were principal violinist and concertmaster of the NM Philharmonic, Krzysztof Zimowski, and NM Philharmonic violist Willy Sucre. When Adam Gonzalez left the Southwest, the Helios Quartet stayed together for only a short time, but the baton was picked up by Willy Sucre who curated these chamber music concerts, developing the works to be performed and bringing together the mostly NM musicians. These four concerts per year featured classic mainstays in chamber music literature as well as unique and lesser known compositions, often by international and/or South American composers. The program continued to be sponsored by NM Tech President Dr. Daniel H. Lopez and now Dr. Stephen G. Wells. It was an amazing 25+ years under Willy Sucre, who decided to take a break the year before the pandemic to pursue other musical passions.
The tradition continues with the NM Tech Performing Arts Series collaborating with NM performers and arts organizations to curate interesting and unique programs that feature stellar in-state, regional and national artists and chamber ensembles.
Event Sponsors