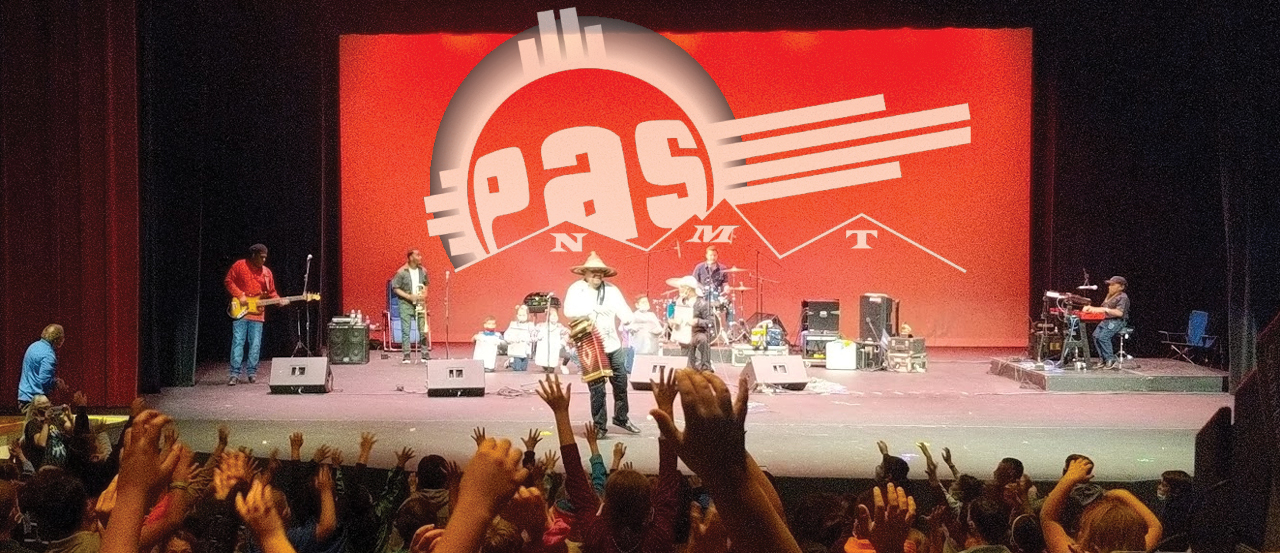 New Mexico Tech
Performing Arts Series
---
Showtime: 7:30pm
Tickets: $15/Adult; $12/Sr, 65+; $5/Youth, 17<;
Free/NMT Students
Event Location: Macey Center
Online Location: Facebook, YouTube



STUDY GUIDE
PERFORMANCE PROGRAM
---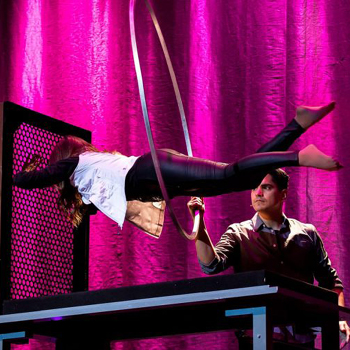 " ...There's real elegance and even wit in the precision of his gestures, the agility of each finger."
- The New York Times
From his breathtaking Double Levitation to his cutting edge Op-Art and Plasma illusions, the Jason Bishop Show features stunning and original state of the art magic. Each show includes award-winning sleight of hand, exclusive grand illusions, and close-up magic projected onto a huge movie screen. Jason Bishop delivers his shows with a modern energy and an outstanding rock & pop soundtrack, entertaining audiences with one remarkable illusion after another.
At the Jason Bishop show, you can expect to be engaged on and offstage in a surprisingly funny and truly magical experience. Intelligent lighting, engaging audience participation and countless costume changes by his assistant Kim help make each performance unforgettable.
About the Artist
Bishop is an international award-winning illusionist who was the youngest person to win the Magician's Alliance of Eastern States Stage Award and one of the youngest people to compete in the Society of American Magicians World-Class competition. Bishop's interest in magic began early on, truly taking shape in his mid-teens. In college, Jason studied theatre and then went on the road, performing at resorts, amusement parks, or anywhere he could find an audience, including the street. As audiences grew, he altered his magic to became larger and more impressive.
The Jason Bishop Show now tours the most dynamic illusion and magic show in the US. The show currently features exclusive large illusions, award winning sleight of hand and "close-up" magic that is captured live and projected onto LCD screens for the audience to have a clear view of every detail. Bishop is currently the only illusionist in the U.S. to tour with the rare Double Levitation, Plasma illusion and Op-Art. His performance abilities have led him to notable venues across the United States.
Event Sponsors