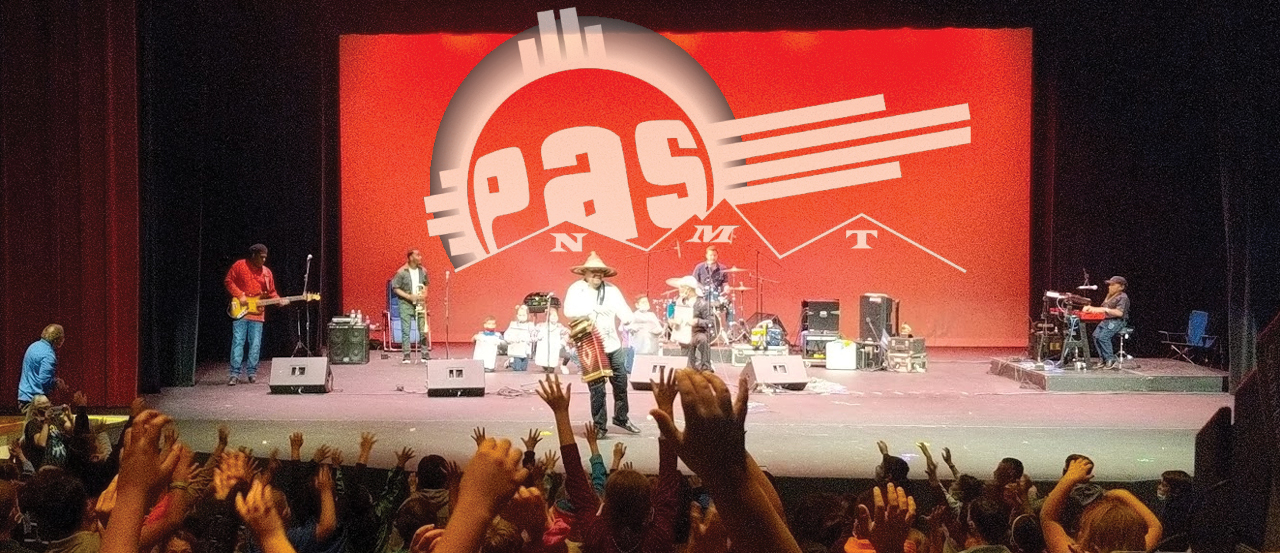 New Mexico Tech
Performing Arts Series
---
Showtime: 7:30pm
Tickets: $15/Adult; $12/Sr, 65+; $5/Youth, 17<;
Free/NMT Students
Event Location: Macey Center
Online Location: Facebook, YouTube
PreShow Event: Sweetheart Soiree Dinner
PreShow Event: Swing Dance Class, 6:15-7pm, Upper Lobby, Free

---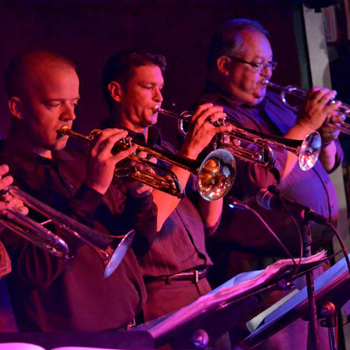 Founded in 1982 by Pancho Romero, the Albuquerque Jazz Orchestra , an 18-member big band with vocal powerhouse Hillary Smith, has been delighting audiences throughout the Southwest for more than thirty years. For many years, under the leadership of trombonist John Sanks, and for the past 12+ years by UNM's Jazz Studies Director Glenn Kostur, the band has performed with an impressive list of guest artists, including Toshiko Akiyoshi, Pete Christlieb, Jim Pugh, Scott Wendholt, Dick Oatts, John Fedchock, Wayne Bergeron, Bob McChesney, Jeff Coffin, Butch Miles and jazz trumpet legend and Albuquerque native Bobby Shew.
The band features professional and semi-professional musicians alongside local public school and university music educators to create a lively dynamic that lets audiences share in the dazzling sights and sounds of big-band swing.
And of course, dancing is welcome!!!
About the Artists
Musical Director: Glenn Kostur
Vocalist: Hillary Smith
Saxophones: Glenn Kostur, Scott Jacobsen, Lee Taylor, Diantha Swoboda, Paul Blake
Trumpets:
Brad Dubbs,
Derek Warren,
Paul Gonzales,
Henry Estrada,
Bruce Dalby
Trombones: Chris Buckholz, John Sanks, Devin Riley, Bill Austell
Piano: Steve Figueroa
Guitar: Devin Ryan
Bass: Colin Deuble
Drums: Jesse Culberson
Event Sponsors