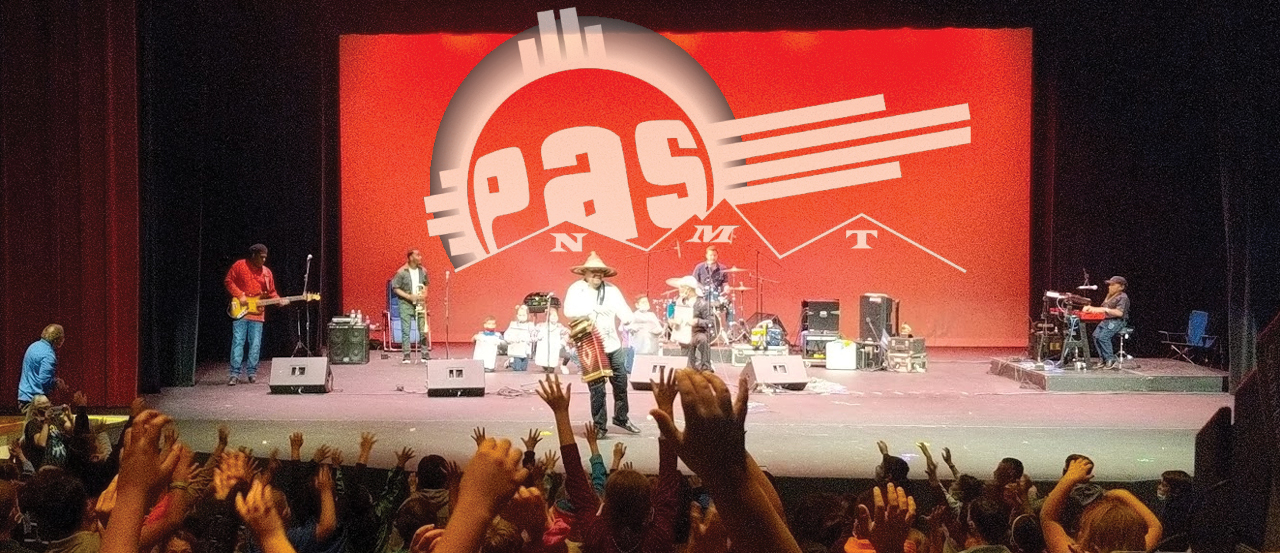 New Mexico Tech
Performing Arts Series
---
Showtime: 7:30pm
Tickets: $15/Adult; $12/Sr, 65+; $5/Youth, 17<;
Free/NMT Students
Event Location: Macey Center
Online Location: Facebook, YouTube
Preshow Social Hour: Homestyle Comfort

---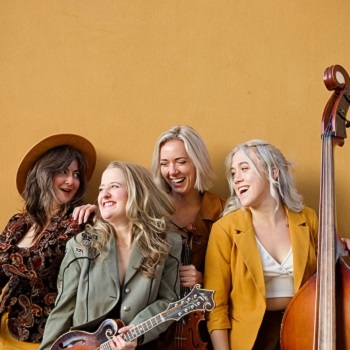 " What began as an all-female festival collaboration quickly morphed into a serious passion project driven by sisterhood, harmony and humor - along with the shared desire to rage fiddle tunes and smash the patriarchy."

"Bursting with jaw-dropping virtuosity; playfully irreverent stage banter; stunning four-part harmony; imaginative arrangements; a refreshingly eclectic repertoire; and a healthy dose of lady rage, Big Richard is poised to penetrate the Americana music world and beyond. To date, the quartet has issued 3 singles, the Live from Telluride album, and it has new music on the way." ​
Big Richard is a neo-acoustic super group composed of four well-established Colorado musicians: Bonnie Sims on mandolin, Joy Adams on cello, Emma Rose on bass and guitar, and Eve Panning on fiddle. The four musicians each have rich cross-genre backgrounds, including experience in classical music, folk, bluegrass, jazz, and even film scores. They came together in late 2021 to form the band, which gained quick notoriety for their charismatic stage presence and their vocal / instrumental prowess. After selling out all of their club shows, Big Richard quickly started confirming festival appearances across America.
"The delivery is authentic, and they easily pull their audience into their world, where they are celebrating life itself, their accomplishments, and enjoying the ride all the way through.... the goal is a good time shared and to leave the venue, whether listener or performer, with a soul full of laughter and a little more joy in the heart."
- Jake Cudek, Grateful Web
About the Artists
Bonnie Sims (Mandolin & Guitar): Platinum recording artist Bonnie Sims grew up on bluegrass music in Texas, with a professional banjo player for a father and a family band from a young age. She studied commercial music at South Plains College under Joe Carr & Alan Munde (Country Gazette) and double majored in mandolin and singing/yodeling. Big Richard has given Bonnie the opportunity to simultaneously return to her roots and defy tradition, two things she enjoys immensely.
Emma Rose (Upright Bass & Guitar): Emma Rose is a vocalist, upright bassist, and songwriter - sought for the magic, synergy, vibrance, and mystery she brings to her solo and collaborative projects. Besides her own band (Sound of Honey), Ms. Rose is a founding father of the all-female acoustic group Big Richard, and regularly lends her talents to Daniel Rodriguez and Whippoorwill - as well as other musical projects. Emma's music is dark, sweet, and smoky, like port and cigars next to a fire that you will smell on your clothes for days.
Eve Panning (Fiddle): Eve Panning has a storied history inspiring crowds and classrooms with music. Eve began studying classically at the Indiana University String Academy when she was six years old. Eve followed her love for classical music to Hope college, where she graduated summa cum laude with degrees in Violin Performance and Music Education. While Eve is often busy performing and teaching, she also enjoys hiking and camping with her dog Phoebe, making ceramics, playing banjo and piano, and taking road trips.
Joy Adams (Cello): Multi-genre cellist Dr. Joy Adams grew up on a farm north of Spokane, Washington. Equally at home improvising over fiddle tunes or playing a concerto with orchestra, she is also a composer, songwriter, educator, and a prolific recording artist. Recent career highlights include touring with Nathaniel Rateliff, Darol Anger, performing on NPR's Live From Here with Chris Thile, the Newport Folk Festival, Red Rocks, the Late Show with Stephen Colbert, performing at the Telluride Bluegrass Festival with Bonnie Paine, and recording cello for the Emmy award winning soundtracks to Godless and The Queen's Gambit on Netflix. Joy makes her home on a dirt road in the mountains above Denver, Colorado, with her husband, fiddler Andy Reiner, and their two cats, Capo and Viola.
Event Sponsors