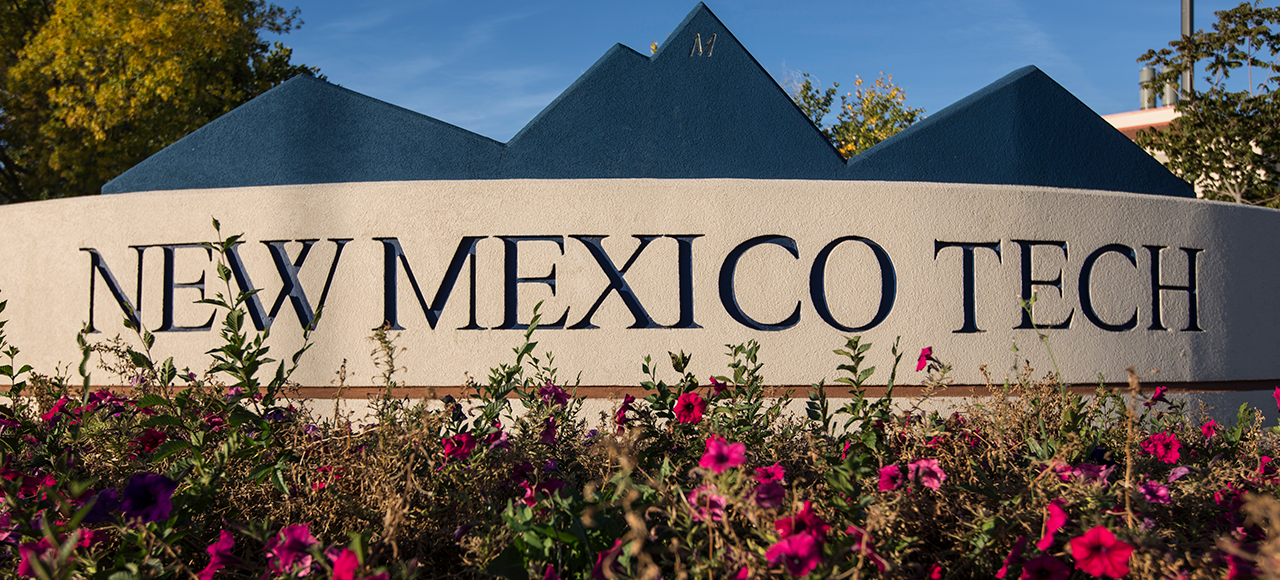 New Mexico Tech
Human Resources
Human Resources Office
As a member of the Tech community, you will be working with hundreds of others to ensure that Tech remains a center of excellence in teaching and research. New Mexico Tech is a dynamic, growing research university. We house programs on our main campus in Socorro, N.M., and in some other locations around the state. As one of the leading academic and research institutions, Tech is committed to attracting and retaining top quality faculty and staff.
New Mexico Tech is an Equal Opportunity/Affirmative Action Institution.
NMT Employee Benefits
The Human Resources Department leads the University's effort to recruit, develop and maintain a workforce that meets the needs of this dynamic academic institution. The Human Resources Department also administers the University's benefits plans. Information regarding your benefits, contact Angie Gonzales at 575-835-5643 or e-mail angie.gonzales@nmt.edu.
NMPSIA BENEFITS PRESENTATIONS!!!
The Human Resources Department has scheduled eight very important sessions during the next few weeks. We hope all faculty and staff will make every effort to attend one of the sessions. The New Mexico Public Schools Insurance Authority (NMPSIA) will be presenting important information about the new health, dental, and vision insurance that will begin January 1, 2019.
Employees will receive information about NMPSIA who is now the benefits administrator followed by presentations from both Presbyterian Health Insurance and Blue Cross Blue Shield Insurance Companies. Important information will be distributed at the meetings including plan benefits and premiums.
Open enrollment will begin simultaneously with the dates of the presentations, September 13, 2018 and will continue through October 12, 2018. Employees who intend to participate in any of the health, dental or vision plans must enroll during this time frame. Enrollment will be completed either on enrollment hard copy forms or online using the NMT/HR website. New employees hired after July 31, 2018 and employees who are eligible and not enrolled are required to enroll through the hard copy form.
Presbyterian and Blue Cross Blue Shield information tables will be available in the foyer area of the Fidel Third Floor area from 9:30 a.m. till 3:30 p.m. each presentation day.
We will be distributing Program Guides describing the plans at the sessions. You may want to get acquainted with the information prior to the presentations. The enrollment period will not begin until September 13th 2018 and will end on October 12th 2018.
NMPSIA Contact address and telephone numbers will be distributed at the sessions for follow-up questions (via website or telephone). Please select the one session most convenient for you to attend. The schedule of dates for the eight sessions is below:
Fidel Center, Ballroom C Third Floor
Thursday, September 13th, Wednesday, September 19th, Friday, September 21 or Friday, October 5th
The session times for each of the dates is:
10:00 a.m. - 12:00
OR
2:00 p.m. - 4:00 p.m.
NO REGISTRATION IS REQUIRED!
NM Tech-District ID 108 Enrollment Application
NM Tech-District ID 407 Retiree Enrollment Application
https://nmpsia.com/SummaryofBenefits.html
NMPSIA Benefit Summary Comparison
NMPSIA NM Tech Benefits Presentation
Blue Cross Blue Shield Presentation
2019 Blue Cross Blue Shield New Mexico Rates
Organizational Listing of New Mexico Tech's Employees
2018 Meritain Health Schedule of Benefits and Premiums
CVS-Caremark Mail Service Program
CVS-Caremark National Network Pharmacy List
CVS-Caremark National Network NM
CVS-Caremark Specialty Medications
To find out if your doctor is on the list of providers:
Aetna Rural Area Providers Network
Dearborn National Life Insurance Policy
Dearborn National Life Insurance Premiums
Human Resources
801 Leroy Place Brown Hall Room 118
Phone Number: (575) 835-5206
Fax Number: (575) 835-5337