Fishing on Campus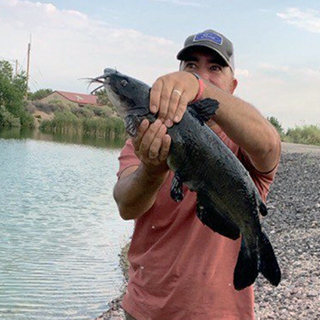 For fishermen on campus, there is a pond near the Facilities Management Center which fishermen may use, with a free permit obtained from the Facilities Management Center.
Attached is the fishing permit, which provides rules for fishing at the pond. The water at the pond is NOT POTABLE. There is no swimming or boating.
If there are any questions or concerns, please contact the Facilities Management Center, at facmgmt@nmt.edu.
Where can I fish on campus?

= Locations of "No swimming, wadding, fishing" signs.

= Locations of "Catch & Release Fishing" signs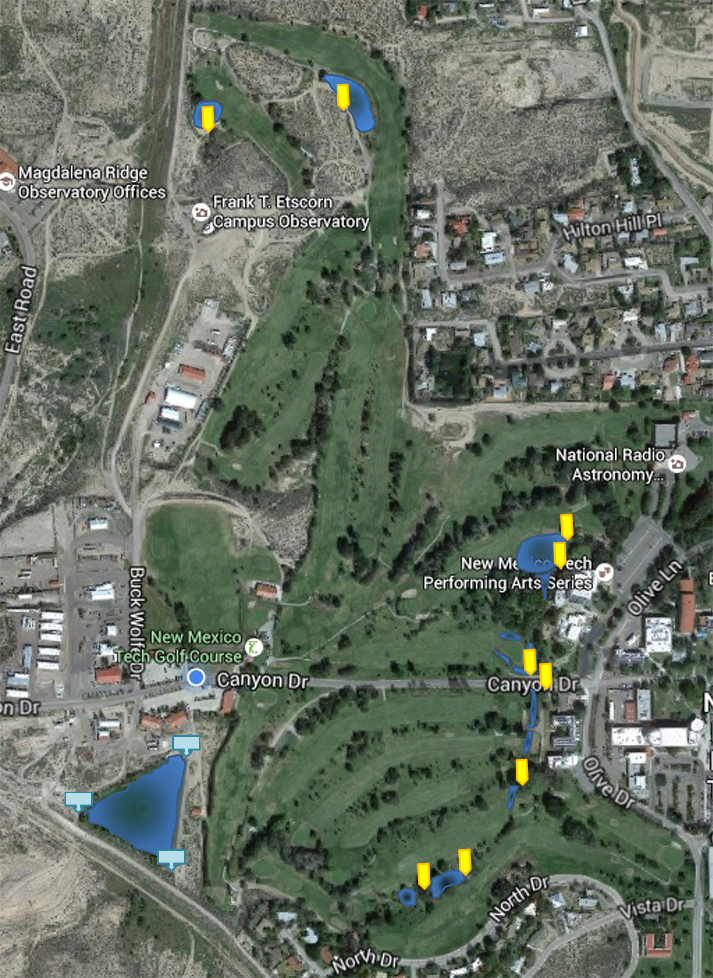 Fishing Rules
All fishermen must have a valid New Mexico Fishing License; agree to abide by the New Mexico Department of Game and Fish Regulations.
Fishing is DAWN to DUSK ONLY
All persons fishing on NM Tech waters will carry on their person a valid NMT fishing permit.
The permit is permission to fish the reservoir directly south of the Fine Arts building and no other water on NM Tech campus.
Fishing is strictly CATCH AND RELEASE. All fish are to be expeditiously returned to the water UNHARMED.
New Mexico Tech is not responsible for any injuries to the angler or damage to his/her property when he/she accepts and uses the Fishing Permit.
Fishermen will carry out all their own trash from the reservoir and, in the interest of good relations, remove trash left by others.
Violation of any one of these rules will result in the loss of fishing privileges.
Shoreline fishing only.
There is to be no fishing at the pond near the Macey Center, nor at any of the golf course ponds on campus.
Download your fishing permit here
If a student wishes to print the permit themselves and bring it in to the Facilities Management Center to be signed they may.