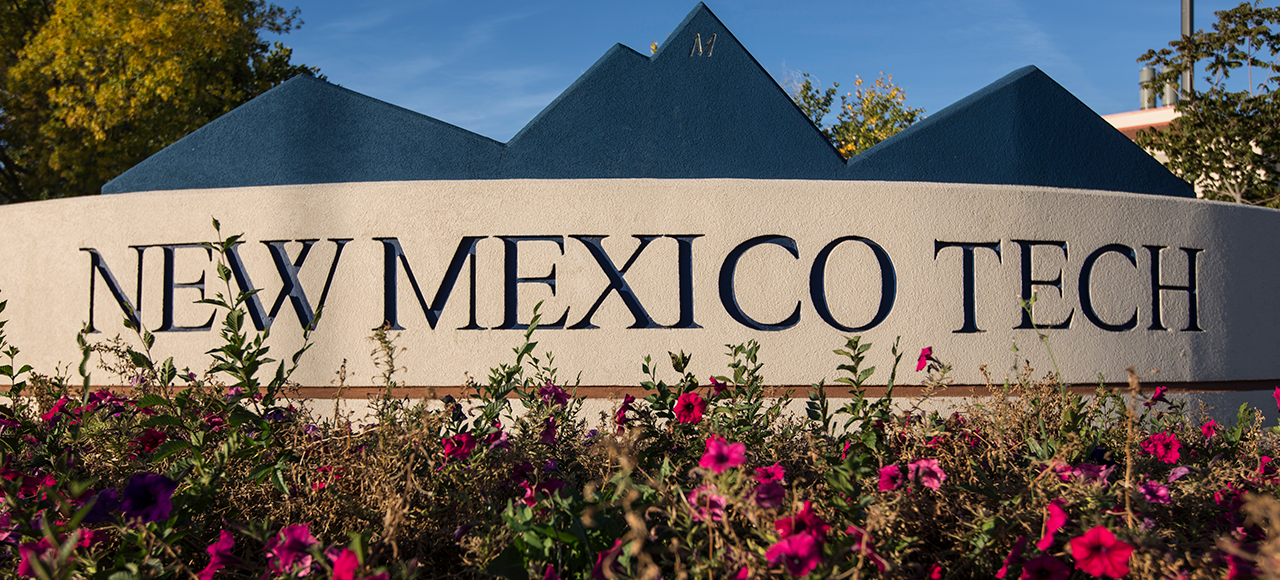 New Mexico Tech
Facilities Management
As an Institute service provider, we continually evaluate the tasks we perform. These services, detailed throughout this website, show a vibrant, dynamic organization assembled to provide a level of Service Excellence unmatched in quality, response, and focus. The Facilities Management Administration and Staff are proud of their employees, and look forward to working with you.
This web page has been created, as an electronic handbook for all New Mexico Techs employees. All are encouraged to consult this document as a reference to simplify the service process we offer the university.
Our Mission
The mission of the Facilities Management Group is to provide the New Mexico Tech campus, students, faculty and staff with a safe, secure infrastructure and an aesthetically pleasing environment. Facilities Management meets its goals through a trained and dedicated workforce, an experienced administrative staff, and a finely tuned organizational plan.
Our Goals
The Goals of the Facilities Management Group are:
To maintain, repair and renovate university structures
To provide an environment that is safe and aesthetically pleasing to all who work, study or visit New Mexico Tech
To provide construction services to the University, including building design, and cost estimates
To establish Facilities Management as a dynamic and progressive organization by continual program review, and by building and maintaining experienced crews for every phase of operation
To provide uninterrupted electrical and utility services to one million square feet of campus building space that includes classroom and lab facilities, offices, dormitories and other auxiliary enterprises
To establish a progressive safety & risk management program to prevent workplace injuries to Facilities Management employees and visitors
Please direct any questions or concerns about the content of the FM's website to facmgmt@nmt.edu
A Message from the Director of Facilities Management
It is my pleasure to welcome you to the Facilities Management website, and our hope that the site will prove useful in acquainting you with our excellent staff and the many services we provide.
I speak for all of us at Facilities Management, in saying we are committed to a high standard of excellence in our duties and responsibilities to the university and to the people who work and study here. Only by working together toward common goals can we reach and maintain the high standards we seek. This pledge to excellence is reflected every day in the dedication and level of professionalism of our employees.
I sincerely believe we have recruited and assembled the best possible work force to help us meet our goals, from the field and grounds crews, to the front office staff who handle and relay work orders from all over campus.
The work order process itself is detailed elsewhere on this site; including information on how to handle door or lock problems and whom to call for a plumbing emergency.
Please feel free to contact me personally if you feel we have omitted anything on this website that would aid you in understanding who we are and what we do.
Robby Montgomery - Director Facilities Management
robby.montgomery@nmt.edu