---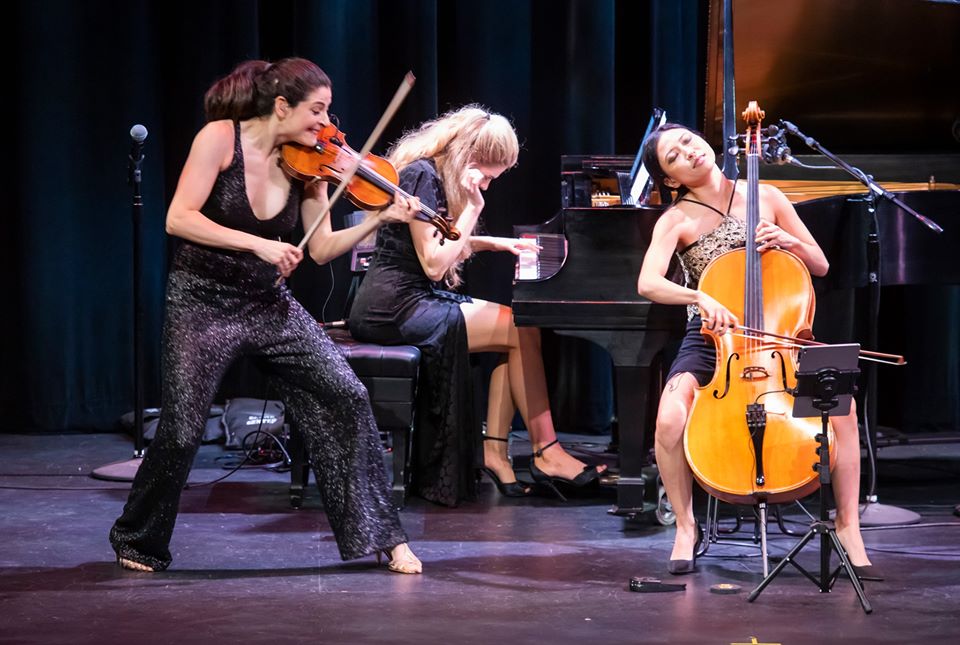 About the Show
With a flair for the wild and unexpected, this genre-bending trio brings the refinement of a rigorous classical background and infuses it with rock star charisma.
Whether performing their take on pop, jazz, or classical tunes, they bring enthusiasm to their interpretations and impart their love of music to audiences across the country and abroad.
"TAKE3 is burning hot with Passion, Fashion, and Excitement. A perfect assortment of the classics, pop culture and virtuosity." Bahman Saless, Conductor of the Boulder Chamber Orchestra.
"Due in large part to how well they connected with our audience, our members without exception are calling this the best concert they can remember us hosting, and we go back 73 years." Julius "Hap" Botelho, Indian Wells Community Concert Association.
---
Our Partners & Sponsors