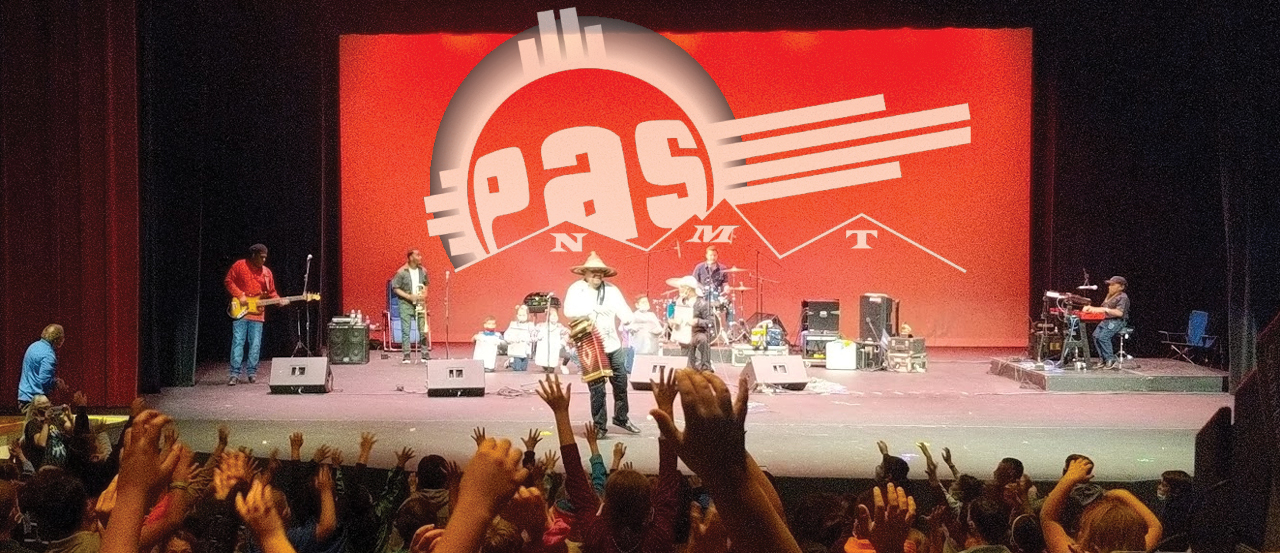 Macey Center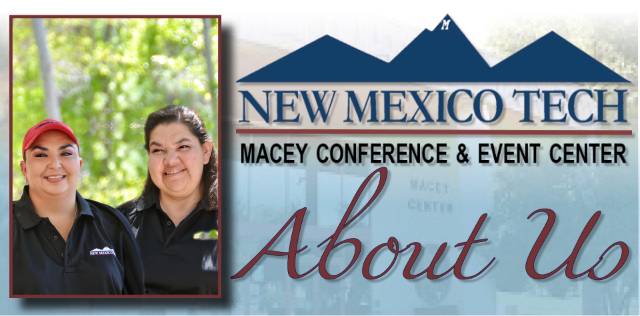 Located on the New Mexico Institute of Mining and Technology (NMT) campus, Macey Center is a 615-seat, fully-equipped theater, conference center and art galler.. This beautiful facility is available for conferences, meetings, parties, weddings, performances, and other special events. It features elegant catering by NMT's Chartwells Catering and scenic mountain views.
For Performers
If you are performing at Macey Center, please come to the loading dock on the south side of Macey Center to unload equipment.
Directions
Street Address: 909 Olive Lane, Socorro, NM 87801
From Albuquerque or Las Cruces, take I-25 to Exit 150. Exit 150 will put you on California St., Socorro's main business street, facing south. Continue south to the second stop light at Bullock St. Turn right at Bullock St. Pass three stop signs and you will enter the New Mexico Institute of Mining and Technology campus. As the road curves left you will see the Macey Center parking lot, and Macey Center itself, on the right. Parking is free.