---

Showtime: 7:30pm
Tickets: $22/Adult, $20/Senior, $10/Youth
Location: Macey Center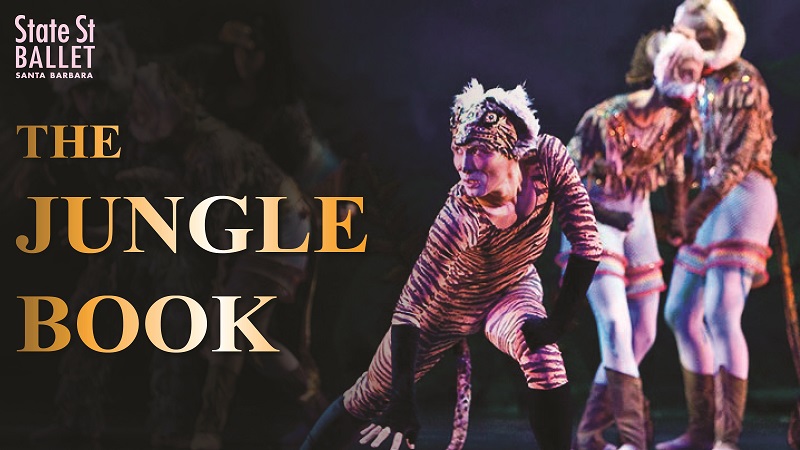 About the Show
Water, Air, Earth, and Fire, the four natural elements, intertwine in this dazzling adaptation of Rudyard Kipling's classic collection of stories. The complexities of the jungle and the personalities of its creatures come alive through movement, music, and the dynamic storytelling of some of life's greatest moral lessons.
Choreographed by Artistic Director Rodney Gustafson, with an original score by Czech composer and conductor Milan Svoboda, The Jungle Book premiered to enthusiastic audiences, instantly being called a "crowd-pleaser", "a joy to behold", and "visually stunning." Following the adventures of Mowgli, a young jungle boy, The Jungle Book transports viewers through a mystical land of wolves, snakes, monkeys, and panthers, showcasing relationships and alliances in this iconic coming-of-age story. Drama, humor, and daringly athletic choreography have made this a consistently successful touring production, one that pleases audiences of all ages.
See your favorite characters come to life in this original production! Please contact State Street Ballet for collaborative opportunities and outreach options. The Jungle Book can include local dance students and study guides and in-theatre lecture demonstrations are available for students from the elementary level through high school.
---
Our Partners and Sponsors