---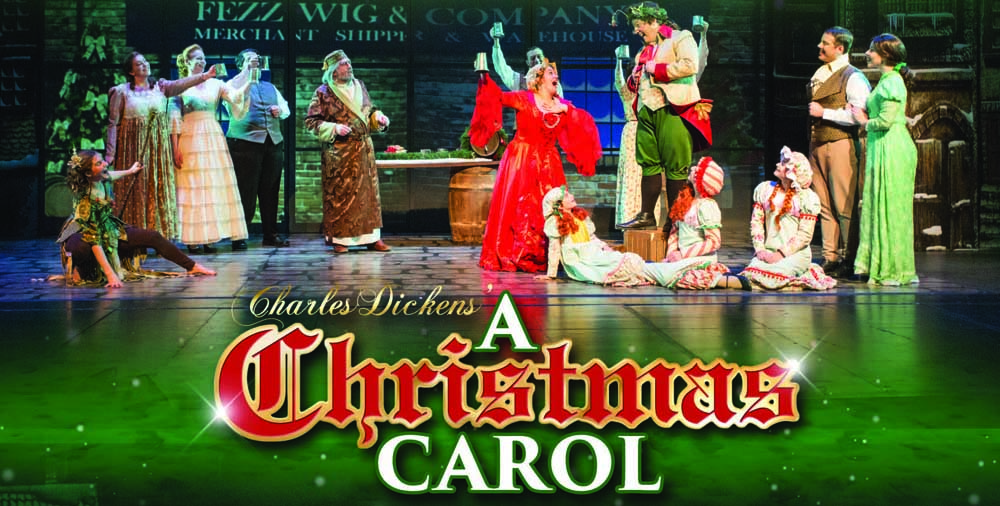 About the Show
A powerful story of redemption, Charles Dickens' A Christmas Carol, has enchanted audiences the world over with its simple message of Holiday joy. Ebenezer Scrooge, that most unrepentant and miserly of fellows, is made to see the light as he survives a merciless battery of revelations by the ghosts of his own life: Jacob Marley and the Christmas Spirits of Past, Present, and Future.
With script adaptation, direction, and a flawless performance as Scrooge, by award-winning 40 year theater veteran Scott H Severance, this new adaptation of Dickens' ever popular classic fills the stage with first class professional actors, lush costumes, stunning sets and puppetry, song and dance, a heavy dose of humor, and a timeless message. With the music of 26 beloved traditional carols of the season woven throughout this classic tale, A Christmas Carol is the perfect way to begin the holiday festivities in your community.
Now in its third year of spreading cheer across the country, the 2016 national tour of A Christmas Carol is presented by PerSeverance Productions of Nashua, NH. This company knows only one way to tell great theatrical tales--with 100% commitment, passion, humor, and dedication. "Great works are performed not by strength, but by perseverance."
Celebrate the true Spirit of Christmas with this brand new, original production filled with haunting special effects and heartfelt sentiment. A Christmas Carol is delightful and thoroughly entertaining, it is the perfect family holiday event. Filled with beloved music of the season, superb staging, and tremendous artistry, this Carol is a production you will be proud to bring to your venue!
Audiences all over the country raved about this production last season; countless testimonial quotes have been pouring in, and CMI Entertainment is pleased to represent A Christmas Carol once again.
---
Our Partners & Sponsors
---
Tech Club Macey Social Hour Learn More About the Club
---
Schmooze, Booze & Bites - 6:00-7:30pm
Schmooze: Mistletoe Creations
Booze: Hot Spiced Wine
Bites: Taste of Old England
o Lancashire Hot Pot
o Root Vegetables
o Plum Pudding
Members & NMT Grad Students/Free; NMT Undergrads/$10; Non-Members/$15
Members May Bring Two Non-Member Guests a Non-Member Price
---