---


About the Show
The year 2019 marks the two hundredth birthday on 13th September of one of the world's great—but relatively unsung—composers, Clara Wieck. A child prodigy, by the time she was a teenager she was already renowned as one of the best pianists in all of Europe, owing to the strict guidance of her father, Friedrich Wieck. When Clara was a mere eleven years of age, she attracted the attention of the already famous Robert Schumann (1811–1856), and one of the most enduring and passionate love stories of all time began. Years of court battles with Clara's father prevented their marriage until one day short of her twenty-first birthday in 1840. For the next sixteen years, Clara and Robert supported and inspired each other in their creative endeavors, she mostly as concert pianist (and mother to their eight children, only half of whom survived beyond her lifetime) and he mostly as composer (and occasional conductor). Clara nevertheless continued to compose works that stand alongside those of her husband as equal masterpieces. She outlived her unfortunate husband by forty years, during which she pursued a relentless schedule of concertizing, child rearing, and serving as muse, friend, and advisor to illustrious musicians Johannes Brahms, Joseph Joachim, and others.
The Emerson Concord Trio, although principally dedicated to the music of American composers, celebrates this milestone event in the life of an important female composer, presenting her beautiful Trio opus 17 in D minor—which was the direct inspiration for her husband's series of three piano trios—along with the Trio opus 150 by American composer Amy Marcy Cheney Beach (another child prodigy, renowned concert pianist, and celebrated composer) and concluding with Robert Schumann's Trio opus 80 in F major.
About the Group
The Emerson Concord Trio brings together musicians with long established careers on three continents, whose combined mission is to present the music of American composers in its historical and cultural context alongside works from the traditional chamber music repertory. The trio's name is homage to the town of Concord, Massachusetts, which was home to American Transcendentalists Ralph Waldo Emerson, Henry David Thoreau, Bronson Alcott, and others whose philosophy and literary discourses influenced the music of Charles Edward Ives.
About the Musicians
Endre Balogh has performed as violin soloist with orchestras around the world including the Berlin Philharmonic, Rotterdam Philharmonic, Zürich Tonhalle Orchestra, Frankfurt Symphony, Basel Symphony, the Angeles Philharmonic, and the orchestras of Washington DC, Seattle, Denver, Dallas, and Honolulu, working with eminent conductors Zubin Mehta, Edo de Waart, James de Priest, Lawrence Foster, Milton Katims, and Christoph von Dohnányi. His many concert tours of the United States and Europe have included live televised recitals in Amsterdam and taped performances for the BBC. An accomplished chamber music performer, Endre won several Coleman Chamber Music Awards, and he toured the United States, Canada, and Europe with the Pacific Trio for nearly thirty years. He has also performed with Vladimir Horowitz and Leonard Pennario and participated in the acclaimed series of 1993 chamber concerts, "André Watts and Friends." On four occasions, Endre joined forces with the renowned theater repertory company A Noise Within to compose and perform music for classic plays. A multiple award-winning photographer and graphic artist, Endre's works are displayed in many prestigious collections. In 2010, Shutterbug Magazine chose one of his photographs to grace the cover of its annual "Expert Photo Techniques" guide. In 2015, he was designated "Number Three" among the "Top Ten Photographers in California" and "Nature Photographer of the Year" by the California Professional Photographers Association. He was also one of only thirty-five photographers worldwide to receive the prestigious "2015 Diamond Award" at the International Photography Competition held by the Professional Photographers of America. Endre's collection of Sacred Geometry artworks are acknowledged worldwide to be among the finest of the genre. All his photos and artworks can be viewed and purchased at EndresArt.com. He lives in Southern California with his wife Mona and daughters, Csilla, Katalin and Eva. His son, Antal, is in heaven.
Antony Cooke, author, composer, Hollywood studio musician, cellist, composer, conductor, teacher, and astronomer, began life in Australia, trained principally in London, and built a brilliant career as a cellist in Europe and in the United States where he is also a citizen. In 1971, he became England's youngest principal cellist, performing regularly as concerto soloist with the London Mozart Players under Harry Blech, then England's premier chamber orchestra; during this time, he also toured Israel with The London Symphony Orchestra. At the age of twenty-six, Antony was appointed Assistant Professor of Cello and Wind Ensemble Conductor at the University of South Florida. Six years later he accepted the Associate Professorship of Cello in the School of Music Northwestern University. In 1984, he relocated to Los Angeles and quickly established himself as one of the luminaries in the Hollywood recording industry, participating in approximately 1500 movie soundtracks, countless television and record productions, and he composed music for primetime television as well. His many recordings may be heard on the Centaur, PROdigital, and Golden Crest labels, and his compositions are published by Kendor, Studio PR, Kjos Music, and CPP Belwin, Inc. An informal, though intensive background in astronomy has long accompanied his music, and he has written five books on the subject, including the acclaimed Astronomy and the Climate Crisis, all published by the second largest science publisher in the world, Springer. He is also the author of three books about Charles Ives: Charles Ives and His Road to the Stars; Charles Ives's Musical Universe (Infinity Publishing, 2015), which features in-depth analyses of a cross-section of Ives's entire output, substantiated by forensic examination of the composer's manuscripts; and Charles Ives: The Making of the Composer, is on track for publication in 2019.
Donna Coleman's performances of American music earned fellowships from the National Endowment for the Arts, the North Carolina and the Southern Arts Federations, the Rockefeller Foundation, the National Endowment for the Humanities, the Fulbright Foundation, Radcliffe College, and Second Prize in the first John F Kennedy Center International American Music Competition, among others. Her recording of Charles Ives's "Concord" Sonata received France's Diapason d'Or and Editor's Choice, and Christian Tarting's review for Diapason magazine claims, "this Second Pianoforte Sonata . . . finds here its most convincing recorded version, due to its assertion, the assurance in its manner of effectively carrying out each detail, its analytical finesse." James North writing for Fanfare found "Donna Coleman's performance of Ives's First Sonata is grand and sweeping, strong and confident, filled with charm and overflowing with joy. It immediately becomes my preferred version." A dual US and Australian citizen, for more than two decades Donna inspired Australia's finest talent as Head of Keyboard in the Victorian College of the Arts, produced dozens of world concert tours and direct broadcasts for ABC Classic FM, and created her OutBach® project that explores relationships between Indigenous, art, and popular music and creates performances in unexpected locations and combinations, including the world-first piano and didgeridoo collaborations. She recorded two compact discs for ABC Classics, Rags to Riches: A Syncopated Century and Havana to Harlem, and her own label OutBach® released Don't Touch Me, the Danzas Cubanas by Ignacio Cervantes (2010) and The Lost Lady (2015). All of Donna's CDs are available at amazon.com and iTunes. In November 2018, she produced and performed in the first OutBach® Festival of [Mostly] American Music in Santa Fe, NM that featured The Emerson Concord Trio and her scripted version of Charles Ives's Concord Sonata. The October 2019 festival celebrates the 200th birthday of Clara Wieck with performances of music by her, by other female composers, and by the two beloved men in her life, Robert Schumann and Johannes Brahms.
---
Our Partners & Sponsors
---
Tech Club Macey Special Event - Wine Expo Learn More About the Club
---
Schmooze, Booze & Bites - 6:00-7:30pm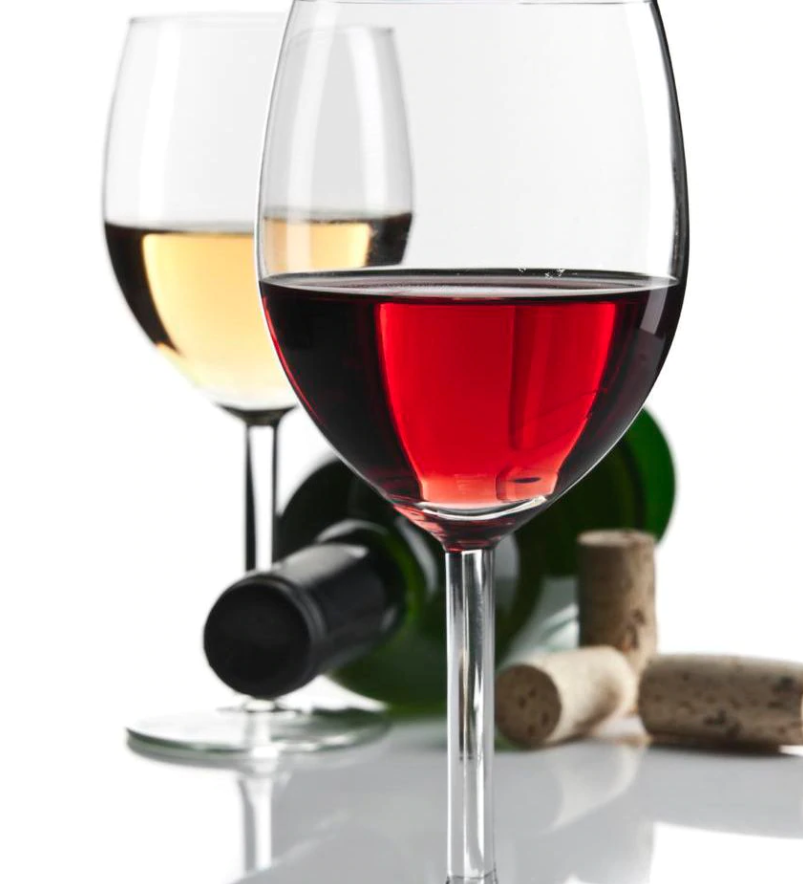 Schmooze: Wine Expo - Indulge in a variety of wines produced by wineries within an hour of Socorro. Anchored by Socorro County's own Black's Smuggler & Jarales Wineries. You will learn, taste, maybe buy.
Booze: Wines of two nearby NM wineries
Bites: Cheese, Crackers & Fruit
Members & NMT Grad Students/$10; NMT Undergrads/$10; Non-Members/$15
Call 575-835-5688 to purchase.
---