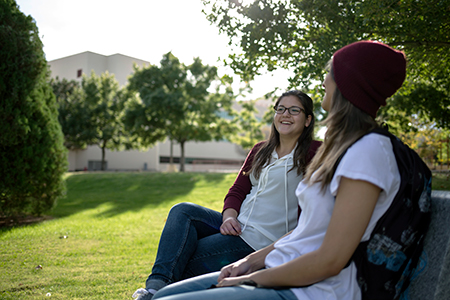 The Division of Student Life is committed to building a community of care, dedicated to uplifting our students, and affirming that New Mexico Tech is inclusive of all members of the community. In partnership with staff, faculty and students, the Division of Student Life is undergoing a project to re-establish our Mission, Vision, and Values in order to guide us in our work. Our new Mission, Vision, and Values will be shared with the university community this Fall.
Traditionally, values include providing outstanding service, emphasizing individual development, building community life, focusing on student health and well-being, and a commitment to diversity. While we don't expect that to change, we do look forward to adding to and building upon our past good works.
Be on the lookout for more information this Fall.