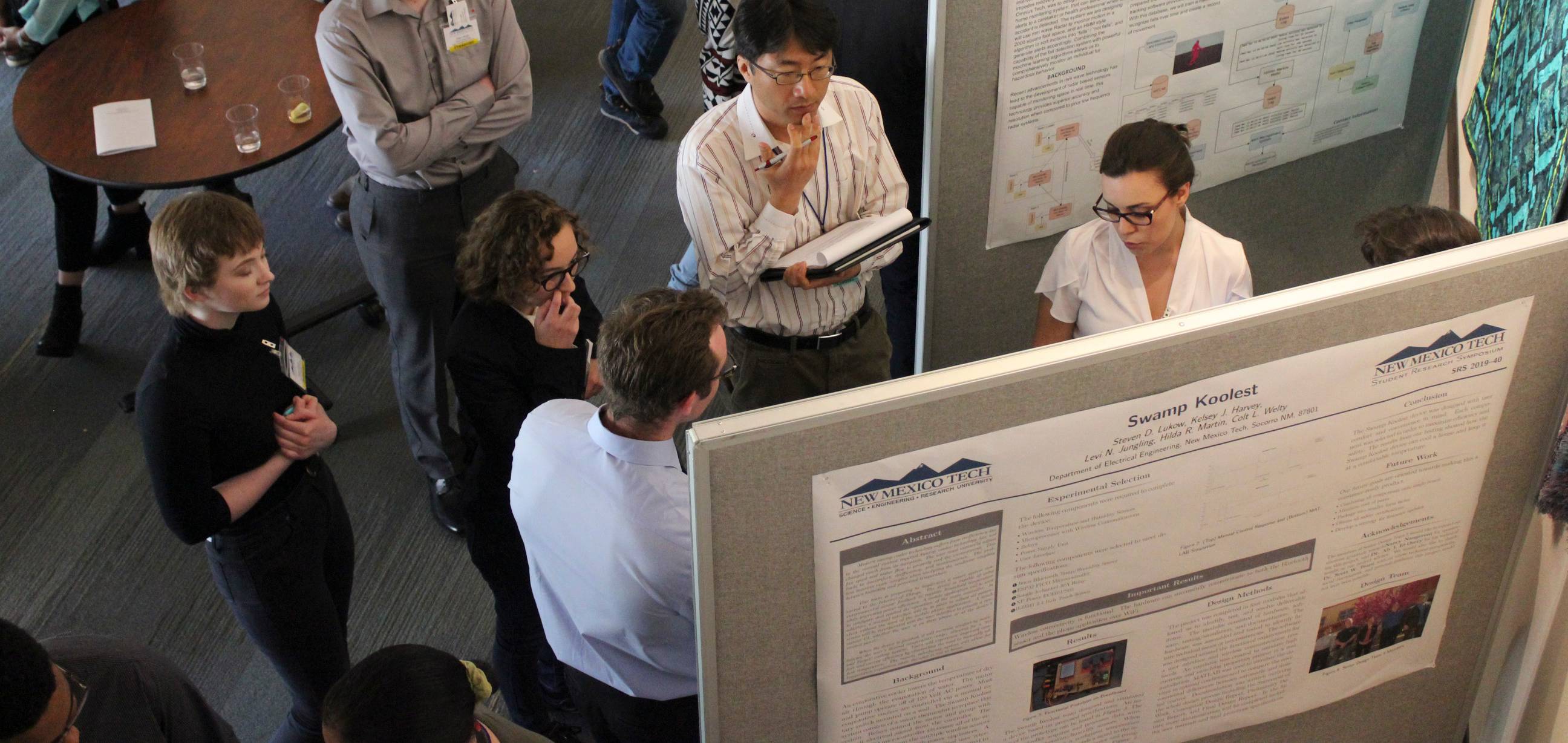 New Mexico Tech
SRS Event Information
Student Research Symposium Event Information & Details
Information, forms, templates, and more can be found here. If you have any questions on any of the events or workshops, please contact the SRS Team at
srs@nmt.edu
, or call 575.835.5614. We're happy to help!
How else can I participate?
---
For general information, please email srs@nmt.edu, or call 575.835.5614.
You may also directly contact one of the SRS staff below:
Sarah Obenauf: 575.835.5531; sarah.obenauf@nmt.edu
Liz Lyons: 575.835.5001; liz.lyons@nmt.edu
David Cox: 575.835.5030; david.cox@nmt.edu
---
The Student Research Symposium (SRS) is an initiative of the Office for Student Learning (OSL) and the Joseph R. Skeen Library. The SRS is further enriched by the support of the Office of Student Life, the Center for Graduate Studies, and the Student Government Association (SGA).