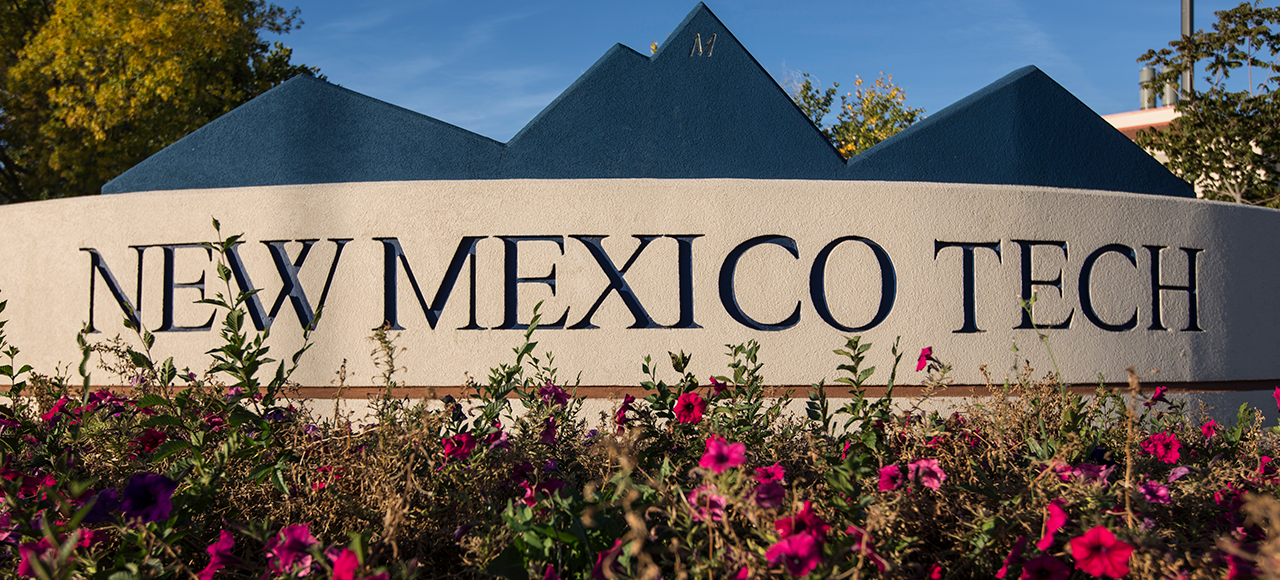 NMT Office of Research
Research Facilities
Administrative Resources
The staff of the Office of Research Administrative Office (Brown Hall, Room 200) work closely with the Vice President for Research to manage his extensive travel schedule, coordinate on-site visits by congressional representatives and other dignitaries, and handle requests for interviews from local and national media. The Administrative Office staff are also responsible for tracking research account budgets and processing paperwork such as travel requests, summer salary requests, and purchase orders for Tech researchers.
Associated Research Entities
The main state-supported research component of the Office of Research is the Geophysical Research Center (GRC), which supports research in atmospheric physics and chemistry, air quality, seismology, and groundwater hydrology.
The Langmuir Laboratory for Atmospheric Research, located in the nearby Magdalena Mountains, is an internationally recognized facility for research in lightning, cloud physics, and water chemistry. The GRC also supports specialized computer facilities for data analysis, the New Mexico Tech Seismologic Observatory, numerous cloud physics radar facilities, and a Schwiezer aircraft for in-situ measurements of thunderstorms. Through the GRC, a number of faculty, graduate students, and undergraduate students are supported in their research.
The Institute for Engineering Research and Application (IERA), located in Albuquerque, works with local and tribal governments to support environmental health and economic growth. Other IERA projects include conversion of heat to power, with an emphasis on technologies for space; and Homeland Defense projects designed to advance and implement chem/bio sensors and enhance processes that identify and mitigate risks and threats.
Technical Facilities and Services
The Office of Research has its own instrument shop (PDF) equipped for specialized research projects, an instrument and supply room (PDF) that focuses on the distinct needs of researchers, a corporation equipment and maintenance yard (PDF), and also administers Tech's Hazardous Waste and Safety Office. These groups, along with R&ED's administrative office staff, not only assist researchers but also are available to the entire Tech community.