---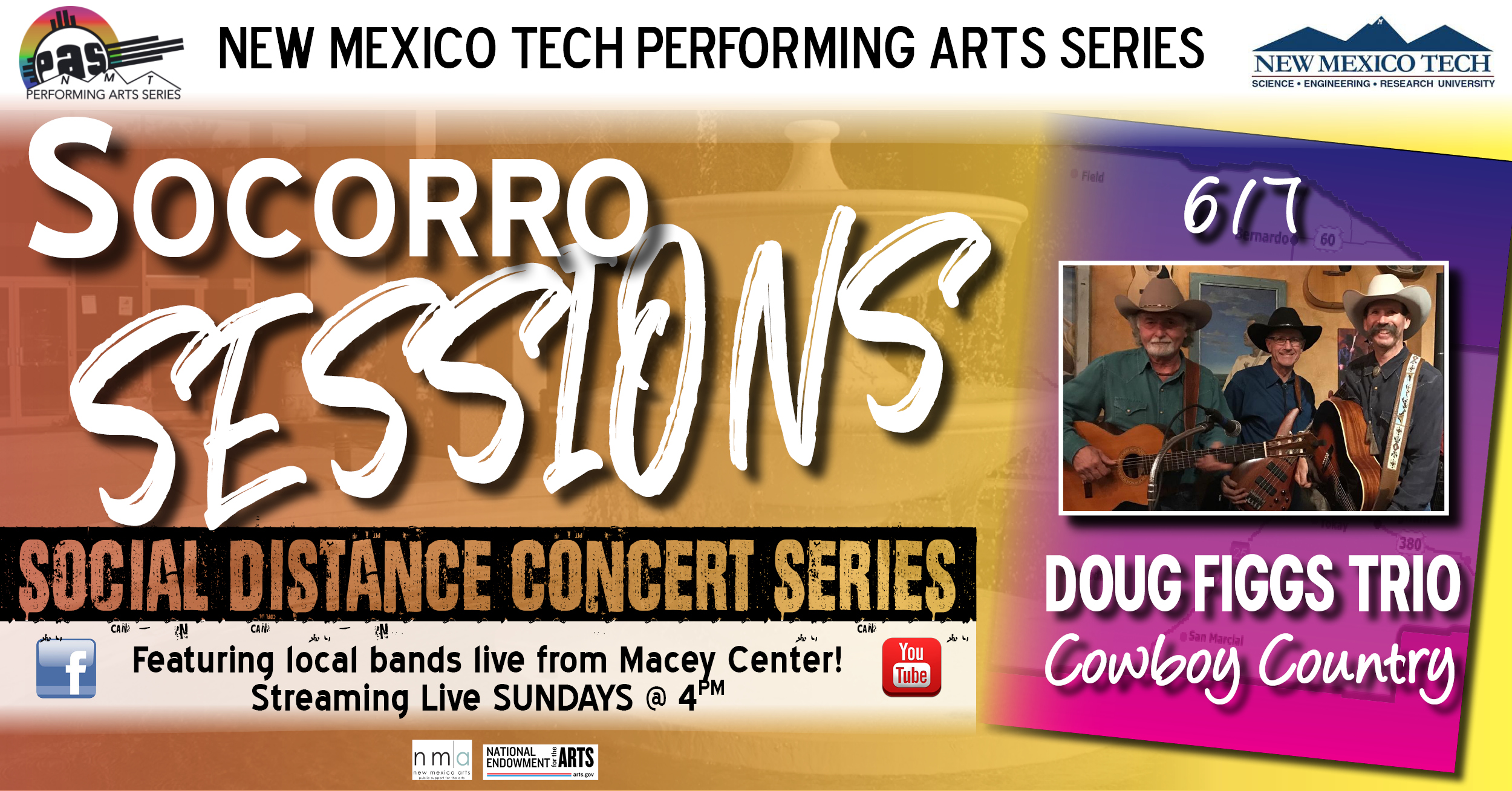 About the Show
Doug Figgs is a horseshoer, a day working cowboy, and a Western music singer/songwriter. In more than 25 years of shoeing horses he has earned the title of "Certified Journeyman Farrier," the highest level attainable through the American Farrier's Association. In the last few years he has turned his attention to his love of music with the emphasis on Western themes. His fourth album, "A Cowboy Like Me" received the Rural Roots Commission's 2016 "Traditional Western" CD of the year award. As a member of the Western Music Association he was named 2018 Male Performer of the year, 2015 WMA songwriter of the year, and his song "Socios" was named 2015 WMA song of the year. He received the Academy of Western Artists "Will Rogers Award" for 2015 Western Male Performer of the Year. His song "Socios" also won the Academy of Western Artists "Will Rogers Award" 2014 best Western song, and a co-write with Todd Carter "Charlie and Evangeline" won the Western Writers of America 2015 "Spur Award" for best Western song, both songs from his "Partners" CD. A third song (also from the "Partners" CD), "Running With the Wind" won the New Mexico Music Awards 2015 best Western song. He has toured the Southwest extensively and continues to turn out his own variety of Western music, from hard driving songs with a tinge of southern rock, to beautiful ballads and everything in between.
Joined on guitar, and much more, is Mariam Funke, a native of Germany, who jokingly states: "I always felt I was accidentally switched at birth and grew up in a strange land far, far away, where there were no roaming cattle, no wide open spaces, no singing cowboys." Making the best of his "dis-location," Mariam cut his musical teeth on a wide variety of musical styles, from jazz and pop to rock, country and blues. He enjoyed a colorful career as a multi-instrumentalist, at home on stage as well as in the recording studio. He gained a reputation as a diverse session player, award-winning arranger and producer. When his travels brought him to New Mexico, he felt he'd finally returned to his true home land. Realizing how much he loved horseback ridin,' backporch pickin' and two-steppin' on Saturday nights, he quickly caught on to the cowboy way. Currently calling Socorro, New Mexico home, Mariam is a private music teacher, collaborator on Doug Figgs' projects and provides the lead guitar and harmony vocal for The Doug Figgs Trio.
Clifton Murray, math instructor by day, turns bassist by night. Clifton loves all kinds of music, playing with several other Socorro bands, along with the Doug Figgs Trio, and sometimes the Cowboy Way. He is a steady as she goes bassman, appreciating the diversity of the different bands he supports. That beat is in Clifton's bones.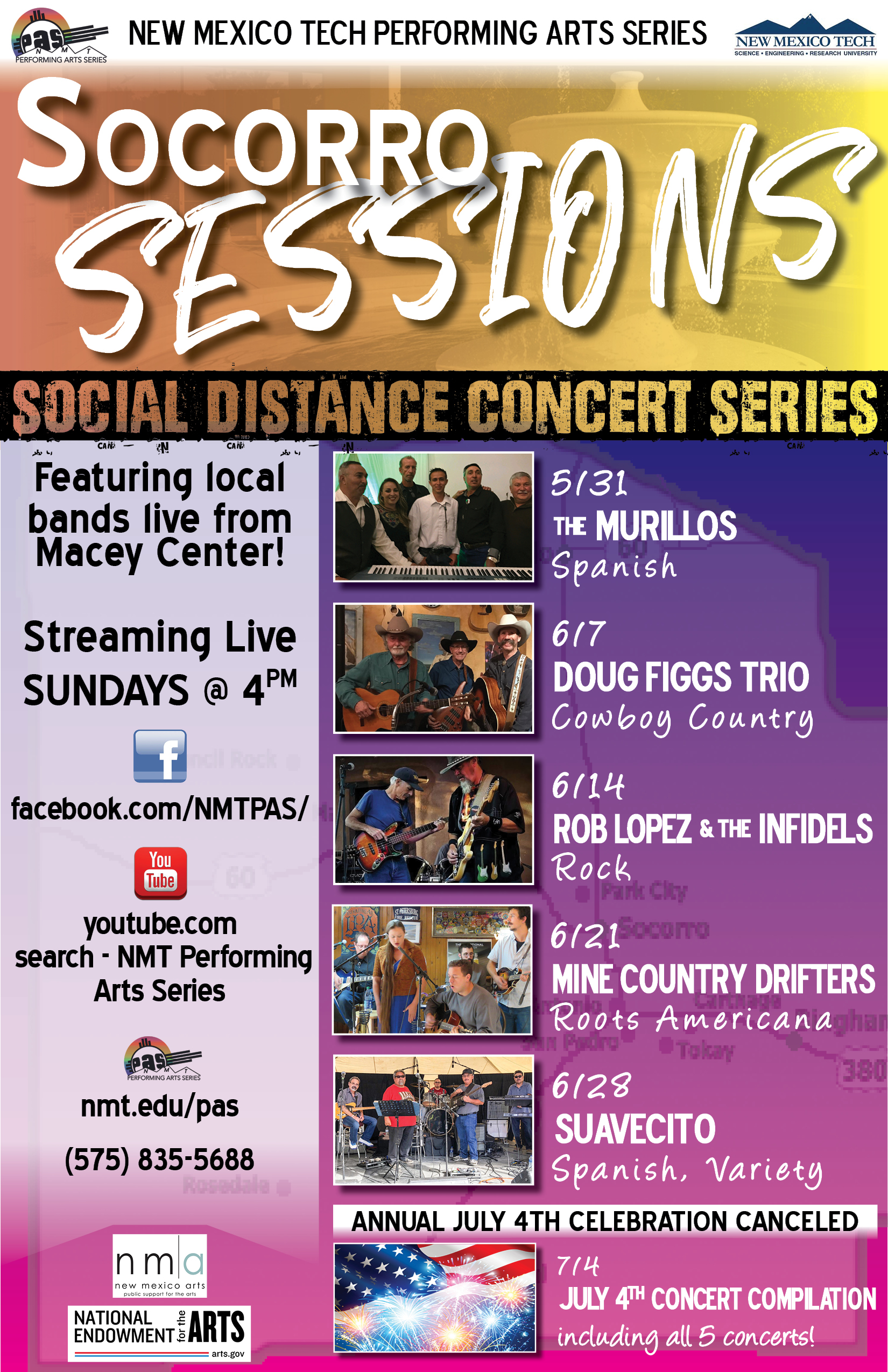 ---
Our Partners and Sponsors