---

Showtime: 10:00am - 3:00pm
Tickets: Free Event
Location: Finley Gym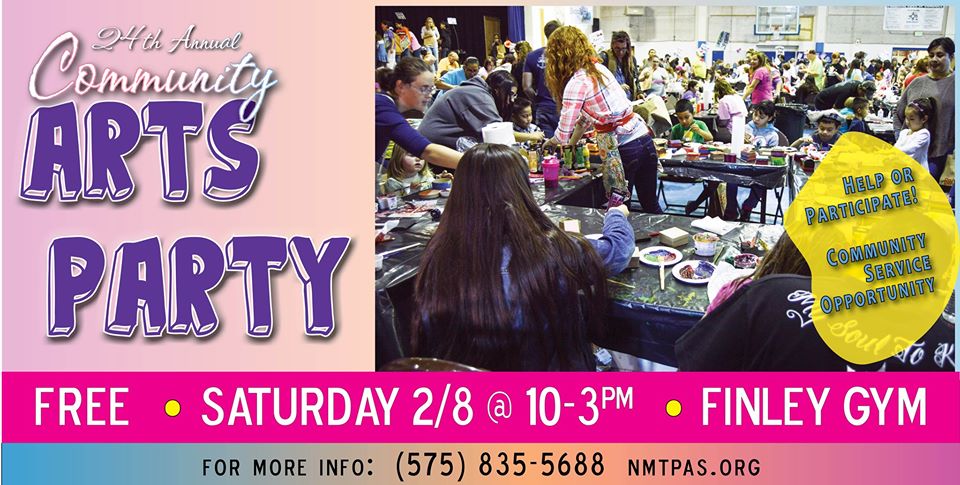 About the Event
Hands-on Arts Workshops for all ages! Workshops include: Center-piece project Spiral Lollipops (out of DVDs and CDs) by Founding Artist Rebecca Taylor Titus, aka Rodaki Deiner, Mr. Squiggly Coloring Me Pages, 3D Animals & Painting, Beaded Key Chains, Bucky Balls, Buttons, Cardboard Tube Sculptures, Clay Creations, Cornstarch Mush, Cornhusk Dolls, Decoupage Jars, Dream Catchers, Flower Fairies, Graffiti Wall, Green Bird Houses, Leather Works, Magnets, Mobiles & Chimes, Mono Prints, Ojos, Paper Hats, Play Dough, Potter's Wheel, Rockets, Sand Art, Swirling Colors, Tie-Dye, Tile Painting, Treasure Boxes, Valentine Creations, Washer Necklaces, Whimsical Wire Wonders and more!
Food for Sale by Finley Gym: Frito Pies, Hot Dogs, Candy, Chips, Sodas, Juice & Water
Bake Sale by Socorro Coop Nursery
VOLUNTEERS NEEDED! We always need people to run a project, helpers and set-up day before and clean-up at end of day. Please call us at 575-835-5688 if you want to help.
---
Our Partners and Sponsors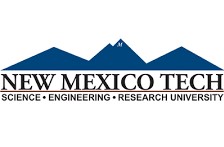 Recreation, Facilities, Auxiliaries, Community Ed & SGA