New Mexico Tech students celebrate '49ers with M Mountain Run
Oct. 13, 2023
---
400 students hike to the top of peak overlooking campus, city of Socorro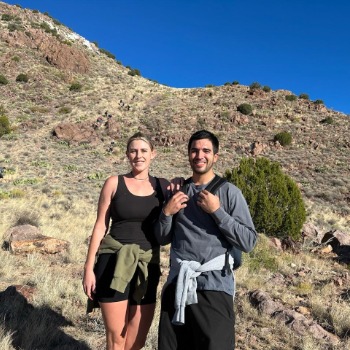 SOCORRO, N.M. (Oct. 13, 2023) — A highlight of the annual '49ers Celebration, nearly 400 New Mexico Tech students hiked up "M" Mountain, overlooking the STEM university campus and the city of Socorro. Students re-coat the M atop the mountain with marble dust to increase its visibility.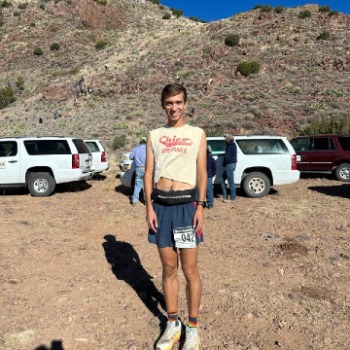 The annual "M" Mountain run is a longstanding tradition and a premiere activity during the annual 49ers Celebration. The four-day celebration of alumni achievements, student life, and Miners athletics includes a variety of activities for students, alumni, and the Socorro community to celebrate school spirit. Activities include a block party, parade, alumni reunions and more.
The annual ritual of hiking 1,700 feet up Socorro Peak behind the university campus and painting the "M" started more than 100 years ago. The fastest hikers – those running up the mountain – finished the trek in less than an hour. At the top, hot dogs and hamburgers and other refreshments were provided by the Office for Student Life.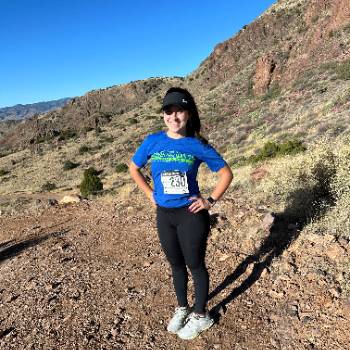 Mitchell McLaughlin was the first student to ascend the mountain. "The conditions make a big difference," he said, referring to the cool temperatures.
Joseph Hurd reported that on his first hike up the mountain, the ascent was "harder than expected."
"It's pretty steep, but I'm pushing forward," he said.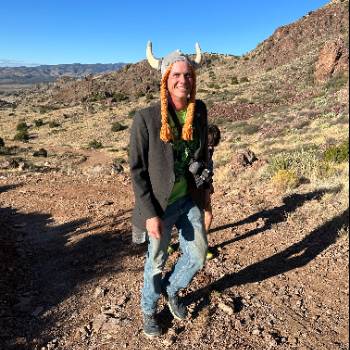 A schedule of activities is on the NMT website at: https://www.nmt.edu/advancement/49ers.php