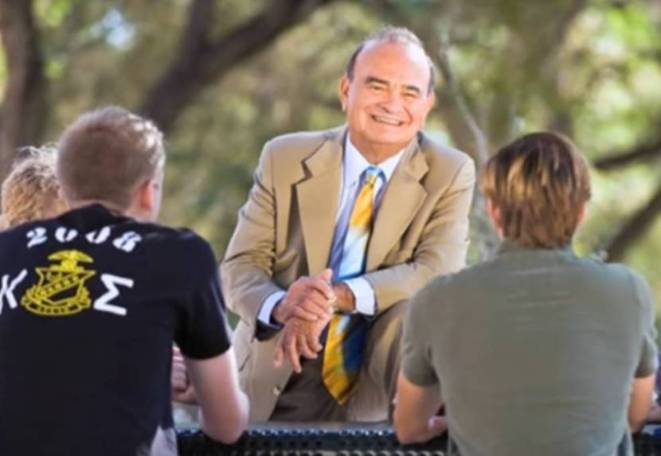 NMT Office for Advancement and Alumni Relations
NMT President's Club
President's Club membership is open to individuals, corporations, and other entities that donate $1,000 or more annually to New Mexico Tech.
The President's Club hosts a banquet each year to honor its members. The President's Club also holds an elaborate, well-attended golf tournament every September. That event raises more than $150,000 each year, with profits (more than $100,000 annually) going to the President's Club Fund. (Note: In addition to helping students complete their education, proceeds from the President's Golf Tournament are used to steward donors and support fundraising.)
Shortly after becoming the university president of New Mexico Tech in 1993, Dr. Daniel López started the President's Club to raise scholarship funds, recognize donors and supporters, and celebrate the high achievers among Tech faculty and alumni.
The difficulty of the university's curriculum often contributes to student's financial challenges. Most undergraduate students at our state-sponsored science and engineering school require five or more years to complete a bachelor's degree.
"Since most government scholarship programs only fund four years of university study, the President's Tuition Assistance Fund every year helps fifth-year students complete their degree work," President López said. "For these students, we have developed a variety of ways to help them financially after their fourth year and this is one way."
Since 1993, more than 350 students – mostly fifth-year seniors who have exhausted their state-supported Lottery Scholarships – have received tuition assistance from the President's Scholarship Fund.
The President's Club welcomes new members who are interested in helping the next generation of Techies complete their degree and become leaders in their fields.