About NMT Men's & Women's Rugby
Est. 1973
---
Men's Practices - Tuesdays and Thursdays 5 p.m. - 6:30 p.m.; Fridays 3 p.m. - 5 p.m.
Women's Practices - Mondays, Wednesdays & Fridays 4:30 p.m. - 6:00 p.m.
*All Practices on NMT Athletic Fields
---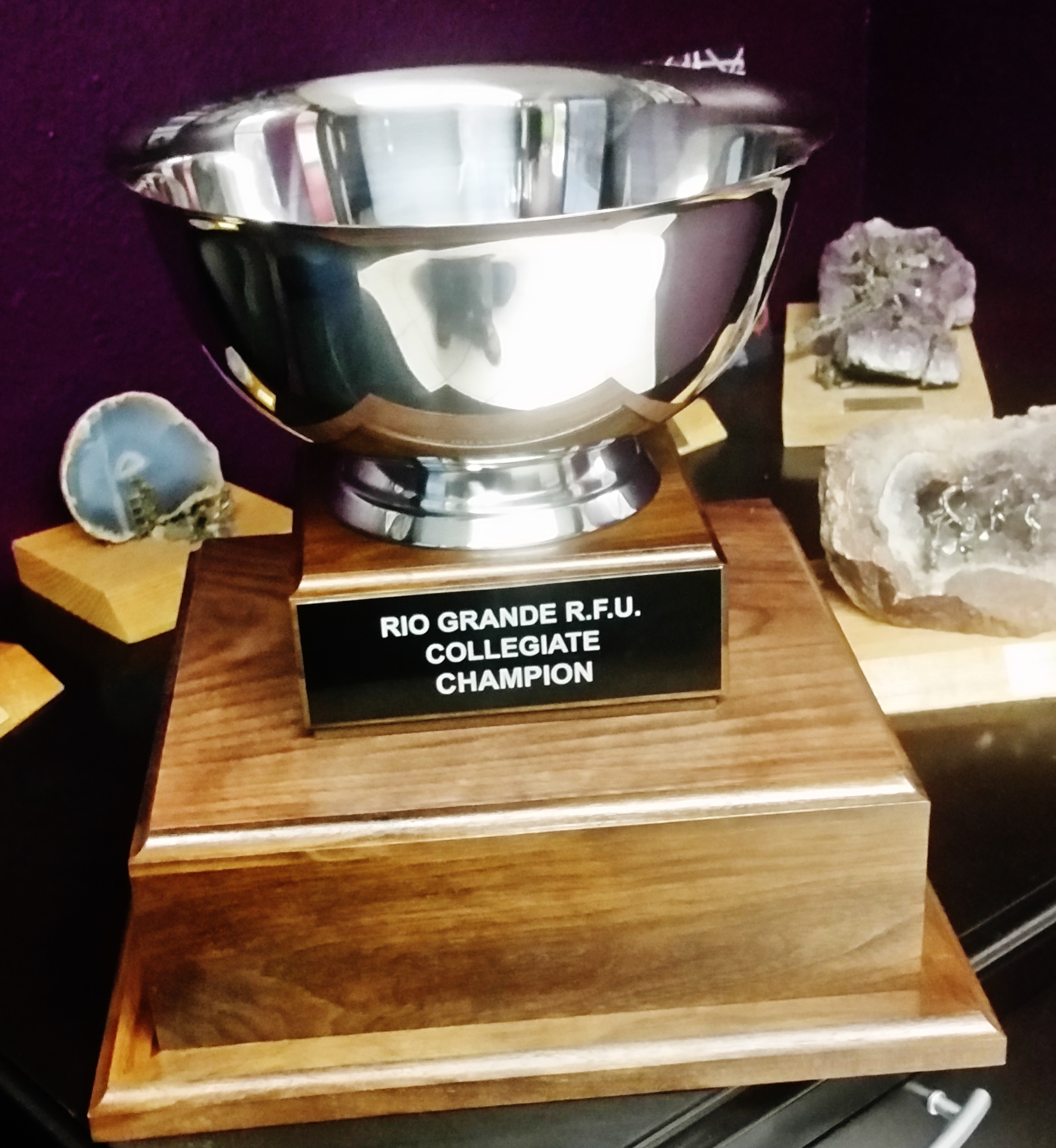 Give to NMT Rugby (remember to select "Rugby Gift Fund" in the "Designation" option)
Established in 1973, NMT Rugby Football Club has enjoyed over 4 decades of strong support from both the student body as well as the school and administration. Guided by professional coaches for the last 20 years, and despite the school's relatively small student population, NMT regularly "punches above its weight," competing, and often beating, rugby clubs from large, public insitutions, including USA Rugby D1A schools (NMT outlasts ASU; NMT beats UNM for College Championship).
Despite our student-athletes' rigorous class and research schedules, NMT Rugby nonetheless worked for and achieved several accolades over the course of the 2017 - 2018 academic year, including:
2017 Santa Fe 10s Collegiate Champions
2017 Flagstaff 10s Collegiate Champions
Rio Grande Rugby Football Union Collegiate Champions
Starting Fall 2018, NMT will join the National Small College Rugby Organization (NSCRO) and compete for National honors.
NMT Rugby practices and home matches are at the NMT Athetic Fields, and schedules for Men's and Women's Rugby matches are noted here:
Women's Schedule & Results
NMT Rugby accepts all interested in playing this wonderful and rewarding sport. No experience is necessary or expected. For more information, contact Team President Logan Blake.