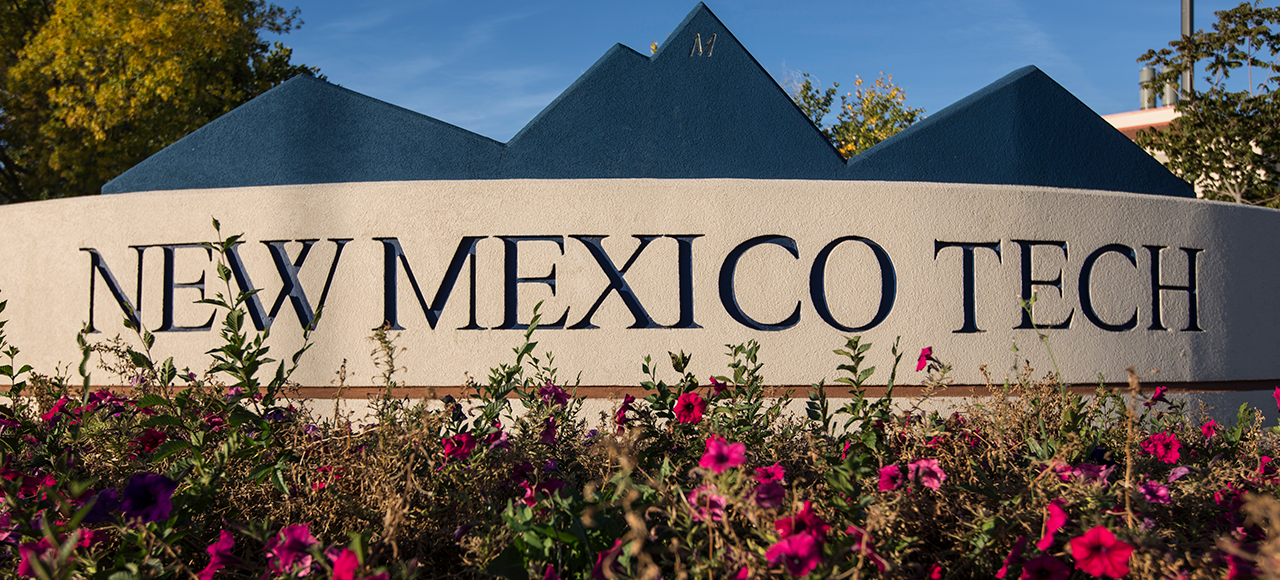 Federal Student Aid
Application and Process:
The FAFSA becomes available on October 1 each year. Please visit www.fafsa.ed.gov to complete the FAFSA, and ensure that NMT's school code (002654) is added. We strongly encourage students to have the FAFSA on file and all unsatisfied requirements completed in Banweb by March 1 in order to be considered for limited funding programs
Students who have not yet been admitted can still complete the FAFSA; however, please note that an award cannot be made until the student has been admitted
Once the FAFSA has been completed, NMT Financial Aid will review the student's information to determine if any additional documents are required. We will typically begin emailing students in mid-to-late November regarding unsatisfied requirements. If the student has unsatisfied requirements, it is recommended to submit items as soon as possible, but no later than March 1st for priority consideration.
Typically, NMT Financial Aid will begin making awards around mid-March; students will receive an email notification once awards are ready to view in Banweb.
If the student wishes to utilize Federal Direct Student Loans, and is a first-time loan borrower, Loan Entrance Counseling and a Master Promissory Note must also be completed at studentloans.gov before funds can be disbursed
Students who wish to apply for federal student aid must complete a new FAFSA each academic year
Satisfactory Academic Progress

must be maintained by each student in order to maintain eligibility for any financial aid program (grants, work study, loans).
Federal and State Grants
Federal Pell Grant Deadline: None
Federal Supplemental Educational Opportunity Grant (FSEOG) Deadline: March 1st
New Mexico Incentive Grant Deadline: March 1st
Federal and State Work-Study
The federal and state work-study programs provide funding for part-time jobs for undergraduate and graduate students with financial need (a small amount of state work-study is also available for students who do not demonstrate financial need), allowing them to earn money to help pay education expenses. Work-study is different than other financial aid; it will never pay directly to a student's account. Rather, students will receive a paycheck every other week for their hours worked. Students must complete the FAFSA by the priority deadline (March 1) in order to be considered for work-study. Work-study is a limited funding program; funds will be awarded on a first-come, first-served basis.
If a student has work-study as part of their award and would like to utilize it, the following steps should be completed:
Accept work-study award in Banweb
Search for a job on campus via Career Services' Handshake portal or by contacting a department directly to see if they are hiring
Once hired for a position, the student will need to come to the Financial Aid Office in order to complete a work authorization
Students will be paid biweekly for hours worked
Please review the Student Employment Handbook for further information regarding working on campus
Federal Student Loans
Federal Direct (Stafford) Subsidized Loan
Federal Direct (Stafford) Unsubsidized Loan
Annual Loan Limits
Dependent Undergraduate Students
BASE AMOUNT
(SUB/UNSUB)
ADDITIONAL
LOAN (UNSUB)
Total
Freshman
$3,500
$2,000
$5,500
Sophomore
$4,500
$2,000
$6,500
Junior
$5,500
$2,000
$7,500
Senior
$5,500
$2,000
$7,500
Independent Undergraduate Students and Dependent Undergraduate Students Whose Parents Cannot Borrow PLUS
BASE AMOUNT
(SUB/UNSUB)
ADDITIONAL
LOAN (UNSUB)
Total
Freshman
$3,500
$6,000
$9,500
Sophomore
$4,500
$6,000
$10,500
Junior
$5,500
$7,000
$12,500
Senior
$5,500
$7,000
$12,500
New Mexico Tech's Student Loan Code of Conduct for Education Loans