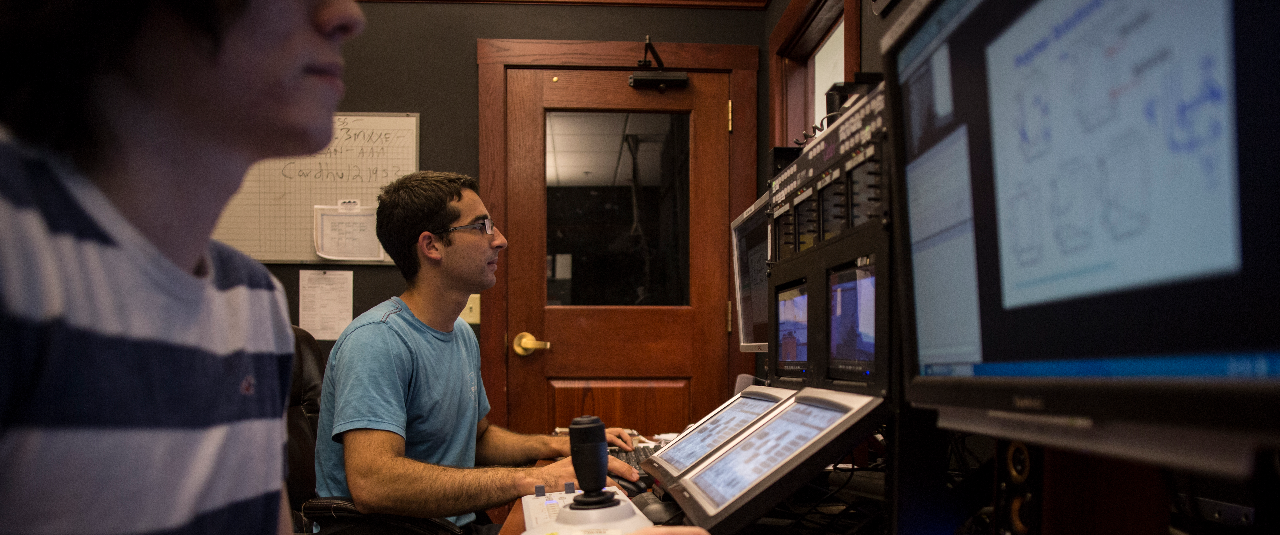 New Mexico Tech
Academic Center for Technology
A variety of technologies are used at New Mexico Tech to enhance your education, both in the classroom and online. From Canvas (learn.nmt.edu), your online learning environment, to the Panopto lecture-capture platform, Tech's learning technologies are evolving to serve students and instructors.
Funded by three multimillion-dollar Title V grants from the U.S. Department of Education, New Mexico Tech's Thirty "smart" classrooms provide multimedia-rich learning experiences for Tech students.
Tech's Distance Education Program is unique in that remote students are part of a regular class being offered on campus in one of Tech's multimedia-enabled classrooms. The Adobe Connect platform lets distance students see and hear everything that on-campus students can see and hear.