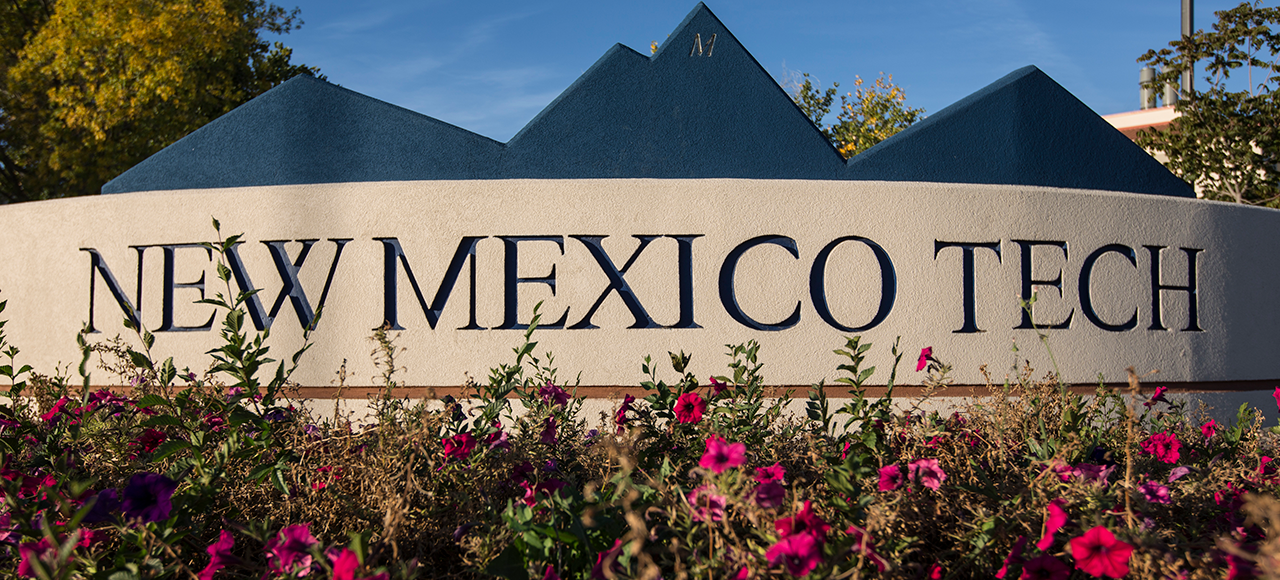 Peer Mentorship
Summer 2020 Tech Spotlight Videos
NMT Peer Mentors will be hosting Tech Spotlight every week this summer. This is an opportunity for departments and organizations to field questions from our incoming class. All sessions will take place on Zoom with a short presentation and then a Q&A session to follow.
Below are our Tech Spotlight sessions so far this summer:
June 30th - NMT Cybersecurity
Dr. Lorie Liebrock and Cybersecurity students
June 24th - NMT Biology
Dr. Linda Deveaux
June 17th - NMT Counseling
Angela Gautier and Laura Barker
June 10th - NMT Physics
Dr. Sharon Sessions, Dr. Richard Sonnenfeld, and the NMT Physics Club
June 3rd - NMT Mechanical Engineering
Dr. Curtis O'Malley, Assistant Professor and Geronimo Macias, Alum Class of 2020

May 27th - Office for Student Learning
Liz Lyons, Assistant Director - Office for Student Learning
NMT Peer Mentor Program Philosophy Statement
A positive first-year experience is the cornerstone of a students' success in college, and by extension, their careers and lives. The Peer Mentor Program at New Mexico Tech has been designed to facilitate relationships between first-year (freshmen and transfer) students and those who are further along in their major program (60+ credit hours). By interacting with more experienced students within a Mentor-Mentee relationship, first-year students benefit from emotional, academic, and community support, which will ultimately help them succeed as developing professionals both in and out of the classroom. New Mexico Tech recognizes the need for the university to facilitate students' effective transition to college life, and the NMT Peer Mentor Program supports this by providing a variety of experiences, opportunities, and foundational skills to help them become successful Techies.
The NMT Peer Mentor Program is committed to creating a welcoming and safe environment that:
is sensitive to individual needs, backgrounds and experiences of all first-year students
facilitates their connections and points of contact with faculty, other students, staff, and support services
encourages their active involvement in community life, and
introduces them to the community values of respect, caring, ethical responsibility, inclusiveness, and intellectual and social engagement
Find out how YOU can make a difference.
Select any of the options below to learn about the program benefits, restrictions and how to sign up.
Existing Students - Mentors
New Mexico Tech Administration, Faculty, & Staff