Intelligent Energetic Systems (INTENSE) REU Site
---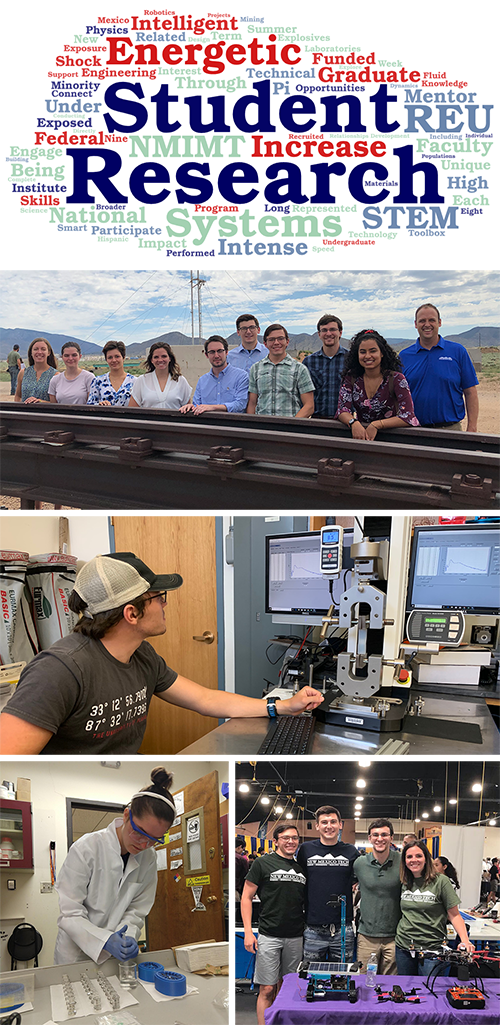 The Intelligent Energetic Systems Engineering (INTENSE) REU at New Mexico Tech will engage undergraduate students in unique research related to robotics, smart materials, explosives, high-speed fluid dynamics, and shock physics. Students involved in this REU will complete individual research and design projects directly related to federally-funded research being performed at NMT; building skills, knowledge, and exposure to science, technology, engineering, and mathematics (STEM) disciplines relevant to these national hiring needs. The research projects will investigate the interdisciplinary engineering and science of intelligent and energetic systems, including specific projects to explore human-robot interactions and feedback, and the complex chemical-thermo-fluid-dynamics of reacting energetic material systems. Participants will be exposed to cutting edge research facilities at NMT and at prominent national facilities through tours of Sandia National Laboratories and Kirtland Air Force Base Space Vehicles and Directed Energy Directorates. INTENSE REU will have focused recruitment of under-represented populations of Hispanic, Native American, and Veteran minorities, supporting NMIMT's Hispanic Serving Institution status.
The INTENSE REU objectives and impacts are to increase interest in STEM research and graduate studies, increase technical knowledge of Intelligent and Energetic Systems, increase research skills, increase exposure to STEM career opportunities, engage students in long-term STEM mentoring relationships, and enhance STEM opportunities for minority and under-represented populations.
Research Projects for this year's REU are available here.
We are now accepting applications! APPLY HERE: HTTPS://WWW.NSFREU.ORG/
General Information
Applications will be accepted beginning November 22 through the REU common application: APPLY HERE: HTTPS://WWW.NSFREU.ORG/
Application review will begin on February 1, with acceptances offered before the end of February. Applicants must be US citizens or permanent residents as per NSF requirements.
Students with a background in Science and Engineering, who have completed at least 3 semesters of undergraduate coursework, are encouraged to apply. Students from the Southwestern US and under-represented populations are especially encouraged to apply.
The REU will be hosted in Socorro, NM, during the Summer 2020. The program will be a 9-week REU, starting June 1 and ending July 31, 2020. Housing will be provided in on-campus New Mexico Tech dormitories. Family housing accommodations are availble.
Participants will receive a $500 per week stipend ($4,500 over 9-week period), plus a food allowance for the on-campus dining hall, and travel costs to and from Socorro, NM, (up to $600) will be covered.
REU Highlights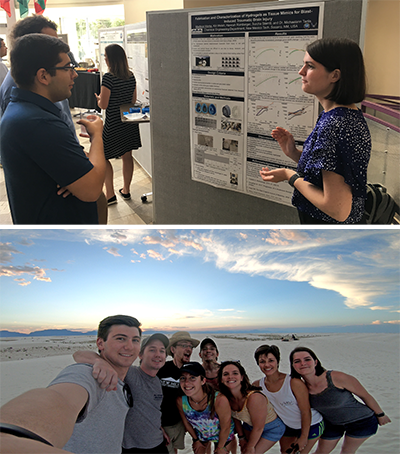 The REU program will provide an exciting and interactive experience for participants which will include:
Direct mentorship by a Faculty member
Peer mentoring with graduate and undergraduate researchers studying at NMT in Faculty research laboratories
4 special "Toolbox Development Activities (TDAs)" which will be held throughout the summer as group intensive learning experiences on: Library Research Resources and Methods, Experiment Planning, Data Analysis, and Technical Communication
Tours of Sandia National Laboratories and Kirtland Air Force Base research facilities
Weekly group lunch interactions and mentoring
Technical conference at the end of the summer to present research project accomplishments
Group social activities and weekend trips
Contact information
For general inquiries, please email: intense.reu@nmt.edu
The PIs Dr. Michael Hargather and Dr. Mostafa Hassanalian of the Mechanical Engineering Department both receive emails from this email address and will respond as soon as possible.
New Mexico Tech Information
For additional information, please email: intense.reu@nmt.edu
This year's promotional flyer.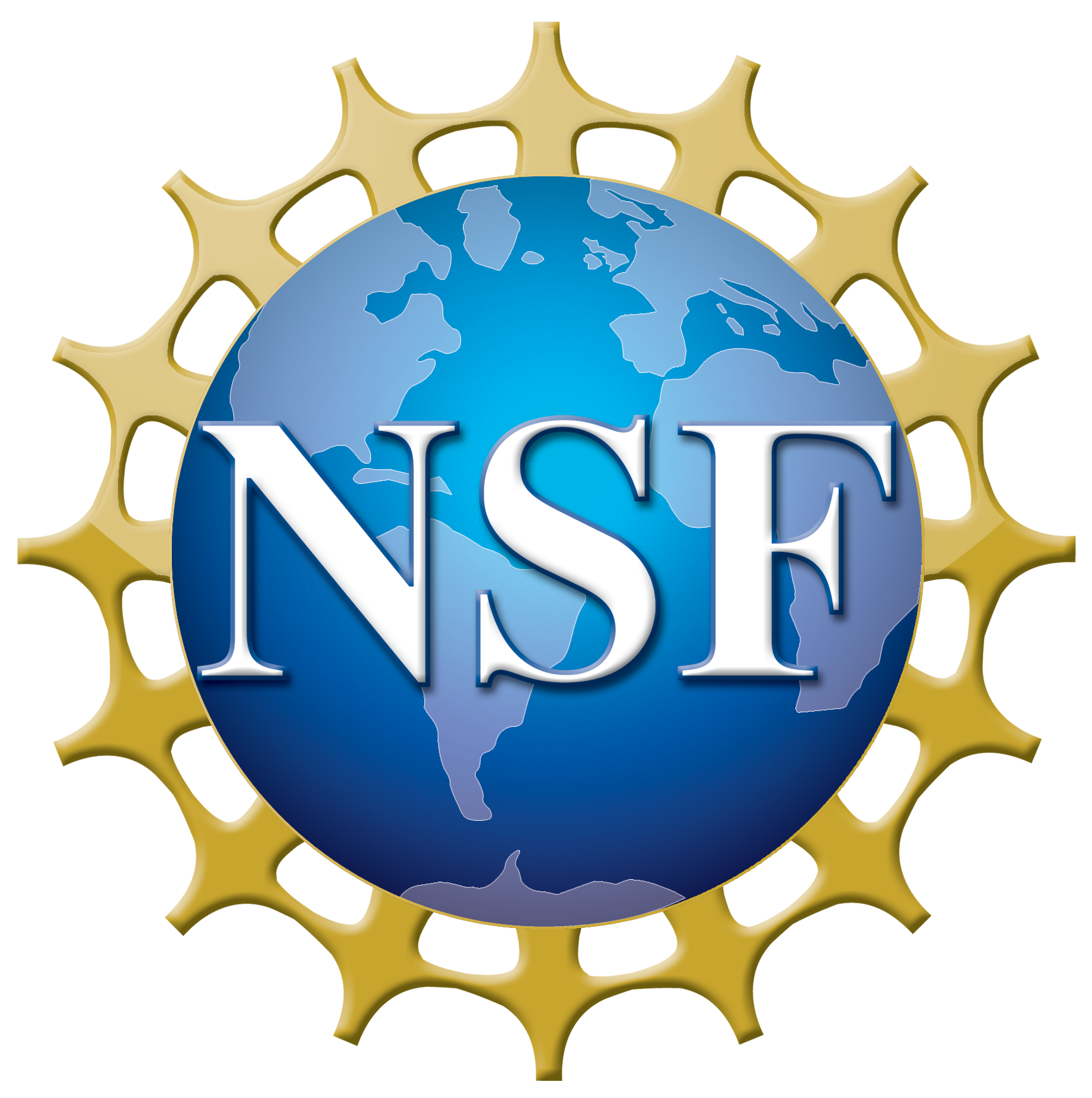 The INTENSE REU is funded by the National Science Foundation (NSF) Division of Engineering Education and Centers (EEC) award #1757793. The project is led at NMT by PI Dr. Michael Hargather and Co-PI Dr. Mostafa Hassanalian.