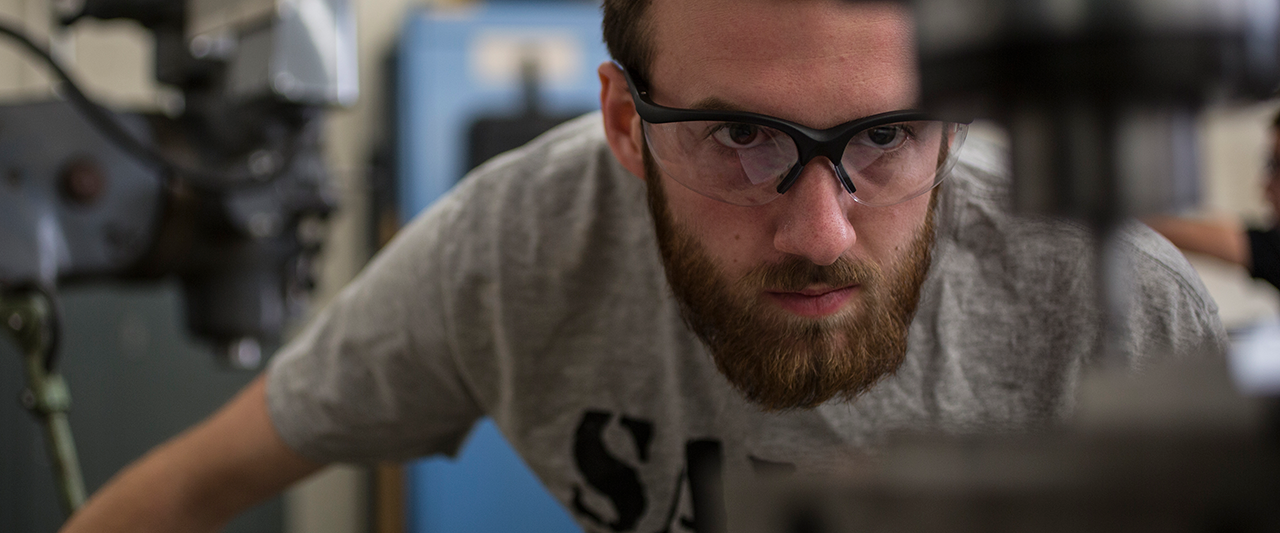 Mechanical Engineering
About
The mission of the NMT Department of Mechanical Engineering is to provide a quality education, to conduct strong research programs, to foster a close partnership with industry and government, and to provide related service to the campus community and the community at large.
The Mechanical Engineering Department is the newest academic department at NMT, yet boasts the largest student population, with almost 25 percent of the undergraduates enrolled in this program. Mechanical Engineering offers a wide range of options for research, design, and education.
The Department contributes significantly to the advancement of knowledge by conducting research at the cutting edge of science and technology. Since science and technology are rapidly advancing, the Department also has a professional responsibility to provide continuing education so the practicing engineer can remain effective. Undergraduate students take a four-semester regimen of Design Clinic, which partners teams of students with a faculty or industry sponsor on a long-range project. The Design Clinic regimen gives NMT students a real-world, hands-on experience of problem-solving in a team environment. Each year, the department hosts a Design Clinic Conference to showcase the ongoing work accomplished by the teams.
The Mechanical Engineering Department offers the Master of Science in Mechanical Engineering degree. This program is for students who have demonstrates competence in mathematics and the basic undergraduate mechanics offered in a typical mechanical engineering curriculum, such as differential equations, thermodynamics, mechanics of materials, and engineering dynamics. The degree may be earned with a thesis or independent study option.
As of 2016, the Mechanical Engineering Department offers the Doctor of Philosophy in Mechanical Engineering with Dissertation in Intelligent Energetic Systems. This degree program allows students to focus their studies on the intersection of explosives/energetics and smart systems engineering. Graduates of the program typically find employment within the defense, energy, and aerospace industries. Graduates of this PhD program develop into research and development leaders in these fields.