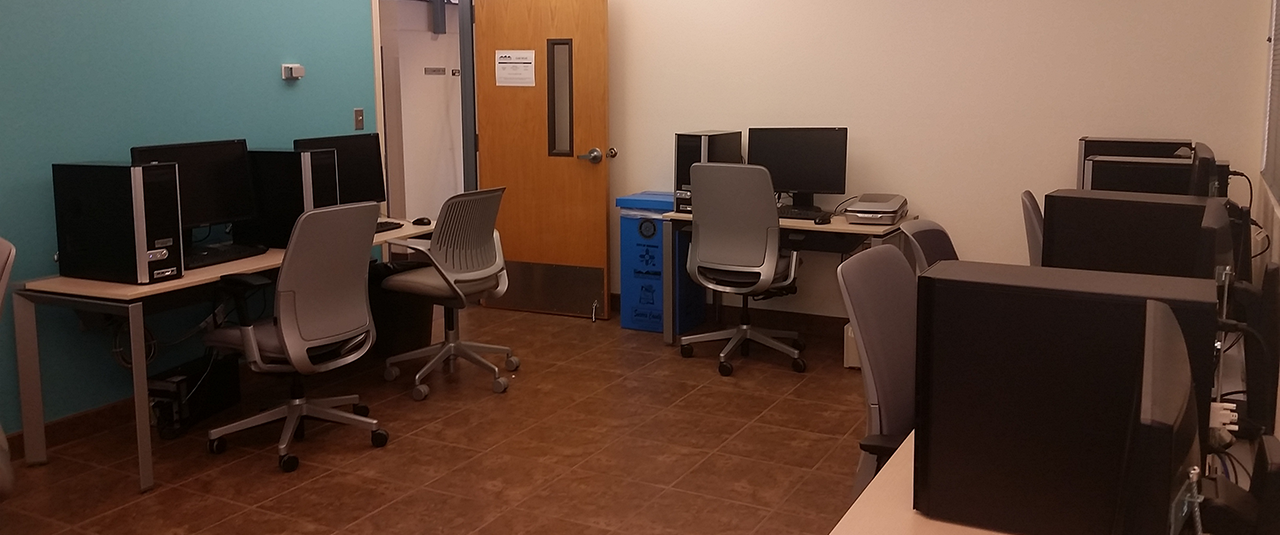 Information Technology and Communications
ITC Labs
ITC maintains several open labs for general student, staff, and faculty use. A complete list of ITC labs and their locations can be found here (PDF). A map of the labs on campus can be found here, and at the bottom of the page.
Some of these labs are also classrooms, but, in general, you should be able to use the lab computers during normal Help Desk hours. There are even two Open Labs (Fidel 101 and Gold 145) which can be accessed by any current student at any time--day, night, weekend, or holiday. All you need to do is stop by the Help Desk in Gold 101 so we can encode your ID card. If you are turned away from an ITC lab for any reason or experience an issue with hardware or software in one of our labs, please contact the Help Desk. See the link at the top of this page for a current schedule of events in ITC labs.
To reserve an ITC lab, please contact the Registrar's office at 575-835-5133 or registrar@nmt.edu.
The following software are available on any ITC lab machines. For a current list of available software click here (PDF).
For a description of how to remotely access the files on your ITC account, please click here.