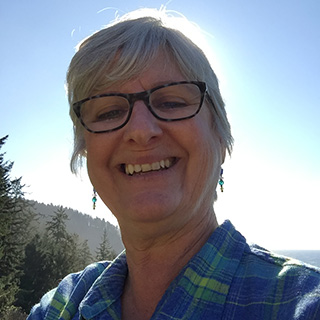 Sue Delventhal received her BS in Biology at New Mexico Tech in 1983. Her desire to share her fascination and curiosity of the living world with youth lead to teaching. She taught Life Science at Sarracino Middle School in Socorro from 1989 - 1998. Sue completed a Masters of Science Teaching from Tech in 1992. She relocated to the Farmington, NM area to pursue an Ultra-pure Water Certification in hopes to pursue a new career in the pharmaceutical or semiconductor industry, while working in a Microbiology Lab. Sue got married in 1998 and relocated to Rolla, Missouri in 2000 so her husband could complete his graduate studies. Sue worked as the Director of the Missouri Mentoring Program, a non-profit that assisted pregnant and parenting teens. After backpacking the Pacific Northwest extensively,
Sue and her husband knew that Oregon was where they wanted to relocate to raise their young son and grow organic vegetables. In 2006, they moved to Oregon, and Deer Dreams Gardens was founded - a small organic farm that raises vegetables, berries, mushrooms, and fruit using biodynamic practices. .
---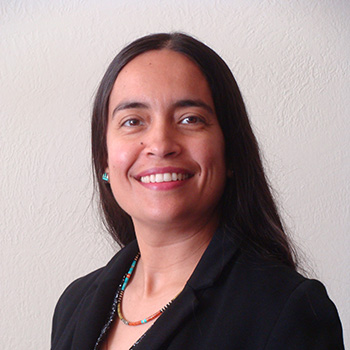 Meghan McDonald, P.E., is a mining and civil engineer with the State of New Mexico Abandoned Mine Land Program where she works to safeguard and reclaim abandoned mines across the state. Ms. McDonald constructs practical engineering solutions to improve the health and safety of mining communities, and she is passionate about improving the lives of New Mexicans living near coal, metal, and uranium mine lands. She is a registered professional engineer with advanced engineering degrees from New Mexico Tech and from the University of New Mexico.
Ms. McDonald is an active leader as President of the Society of Women Engineers Central New Mexico Section and gives back to the community through STEM outreach and extensive volunteering.
---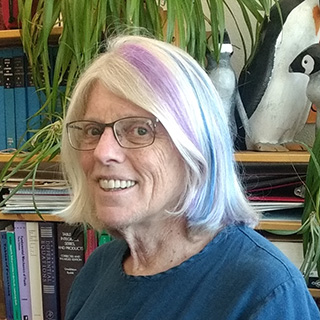 Jean is a Professor Emerita at New Mexico Tech. She did undergrad work at UC Berkeley, and got her Ph.D. at the University of British Columbia. She held post- doctoral positions at University of Sussex and at the National Radio Astronomy Observatory. In 1980 she took a job in Tech's Physics Department, where — somewhat to her surprise — she remains all of these years later.
In science, astrophysics is what makes her heart sing, and she is especially interested in topics which can be studied with radio astronomy. Her research leans toward radio galaxies, clusters of galaxies, cosmic rays, astrophysical magnetic fields, and pulsar magnetospheres.
She is delighted that her life has taken her to Socorro. She loves the town, the friendly people, and the diversity of cultures and landscapes that New Mexico has to offer.
---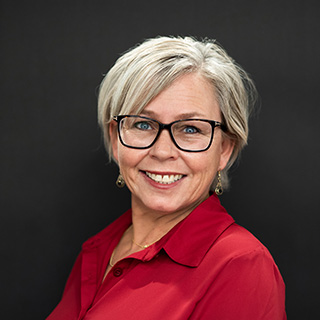 Colleen Foster has been at New Mexico Tech for over 15 years. Currently, she serves as the Executive Director of the New Mexico Tech Foundation and the Director of the Office for Advancement and Alumni Relations. Colleen has experience in events planning, marketing, alumni outreach, and fundraising. She obtained her Bachelor of Arts degree from the University of New Mexico in Middle Eastern Studies and her Masters Degree from New Mexico State University in Higher Education Management. Colleen has long been a champion for underrepresented students at NMT--working to establish more financial resources, create new programs and permanently fund director positions for both a Women's Resource Center and a Diversity, Equity and Inclusion Center. As a non-traditional student herself, she understands the special challenges many students face
---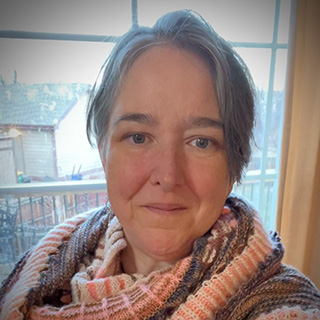 Janel Andersen is a 1992 graduate of New Mexico Tech, with a BS in Geophysics. Janel did her MS and PhD graduate research in Antarctica, leaving ABD (all but writing her dissertation) to work in the Oil & Gas Industry. She never ultimately finished her PhD, and that is her biggest regret in life. Janel has worked in Oil & Gas for over 20 years, and is now the lead geophysicist for PDC Energy in Denver, Colorado.
Janel has spent much of her career coaching and mentoring young scientists coming in the Industry, as well as acting as a mentor to graduate students in geophysics. Janel's time at NMT was a transformative time in her life and she loves to give back to the community who made her what she is today.
---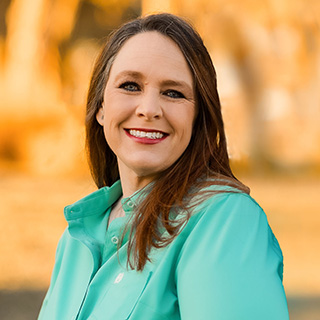 Sandi Lucero is currently the Event Coordinator for NMT's Office for Advancement. She earned a BA in Marketing from NMSU in 2017 and is currently pursuing a MA in Education Leadership and Administration for Higher Education at NMSU with an anticipated graduation date of May 2023. Having worked in alumni relations and event management for the last six years, she has grown to love higher education. One of the most rewarding parts of her job is watching her student employees develop and find success for themselves. She feels privileged to work in a community with students from all backgrounds. She is passionate about diversity, equity, and inclusion and strives for fair practices for all students.
---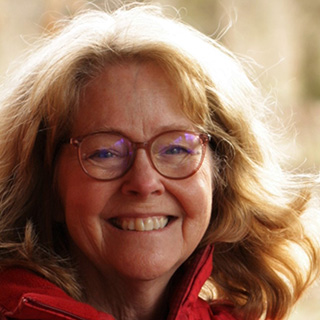 Kay K. Bjornen, Ph.D. is a 1980 graduate of New Mexico Tech with a BS in chemistry. She retired in August 2022 from the Oklahoma State University (OSU) Library, where she was Assistant Professor and the Research Data Initiatives Librarian. Her responsibilities included teaching and consulting on research data management and data literacy. She was the co-coordinator and a certified instructor for the OSU Carpentries, a volunteer-led organization for teaching coding and computing to beginners. She began her career as an analytical chemist and her interest in data and information began during her years as a corporate research manager when she had responsibility for organization and maintenance of research and technical records.
---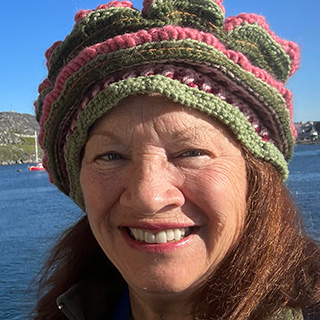 Maureen Fitzgerald - Maureen has retired and left the industry. She misses the people in Operations and Engineering but is looking forward to finally unpacking the house and the personal challenge of creating the perfect martini. She earned her bachelor's degree from New Mexico Institute of Mining and Technology aka New Mexico Tech (NMT) in 1977. Initially working in the Mining industry (3 years) in underground soft rock for Kerr-McGee. (She was a miner when she was a minor.) She also holds a master's Certification from George Washington University in Project Management and is a Certified Manager of Investment Recovery.
Maureen retired from Shell Oil after 34 years of service starting in West Texas Operations (gang hand to O&M rig supervisor) to a number of challenging assignments in Houston. Operations, Production Engineering and Facilities Engineering were recurrent themes where she specialized in technical integrity and CO2 flooding. Assignments in Production Engineering included highlights such as pioneering the use of foamed cement in Workovers. Favorite assignment was Team Lead of Inventory Utilization where she bought, sold and rebuilt Shell surplus equipment (junk) to impact lead-time and seriously influence cost savings (averaging $20MM/year).
Maureen realizes that the education and experience at NMT had a great impact on her abilities, confidence, and vision to pursue her career. Maureen is a "Jill-of-all-trades" and can communicate well with people socially and on a professional corporate level. She enjoyed overcoming the challenges women often face in such industries and feels that she could help prepare women for challenges they may face in their pursuit of a career and the confidence as an individual.
When she started college there were 3 women in the Mining Engineering Dept. In awe of the positive changes at NMT including the many achievements and successes that are evident. Additionally, the number of students overall and, in particular, the number of women pursuing education at NMT brings feelings of great pride and hope. She aspires to support, mentor and encourage other women to bring their skills and intelligence to making our world, and NMT, a better place for all.
---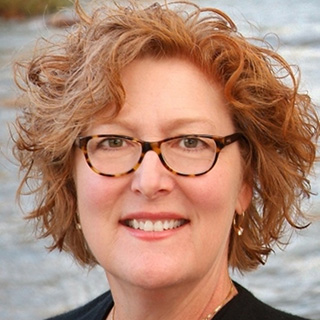 Johann Lindig has over 24 years of experience as a consultant working with companies in the Silicon Valley to align product development portfolios to strategy, and to prioritize them for the most effective implementation. Ms. Lindig has served in executive R&D and Operations positions at a San Jose, CA-based biosciences company, co-founded a management consulting practice in San Jose, and co-founded a consulting practice focused on higher education. She is currently Senior Counsel for Academic Strategy Consortium.
She was an instructor for Stanford University Center for Professional Development for eleven years, where she taught leadership and strategy courses for the Stanford Advanced Program Management credential series at corporate clients, including Cisco, Google, Janssen and Merck. She has also taught courses worldwide in design thinking and complexity for Duke Corporate Education. She has, as well, taught and developed curriculum for university programs.
Ms. Lindig is an engaging leader with a track record of increasing organization competencies. She is uniquely capable of building rapport and influencing people at all levels of an organization, in a myriad of cultures, world-wide and collaboratively. She brings proven leadership to help colleges and universities in North America align academic programs to institutional strategy and values.
Ms. Lindig holds degrees in Petroleum Engineering and Technical Communication from New Mexico Institute of Mining and Technology. Ms. Lindig holds a CPIM credential from APICS/The Association of Operations Management, and a SCPM (Stanford Certified Project Manager) credential from the Stanford Center for Professional Development (SCPD) at Stanford University.