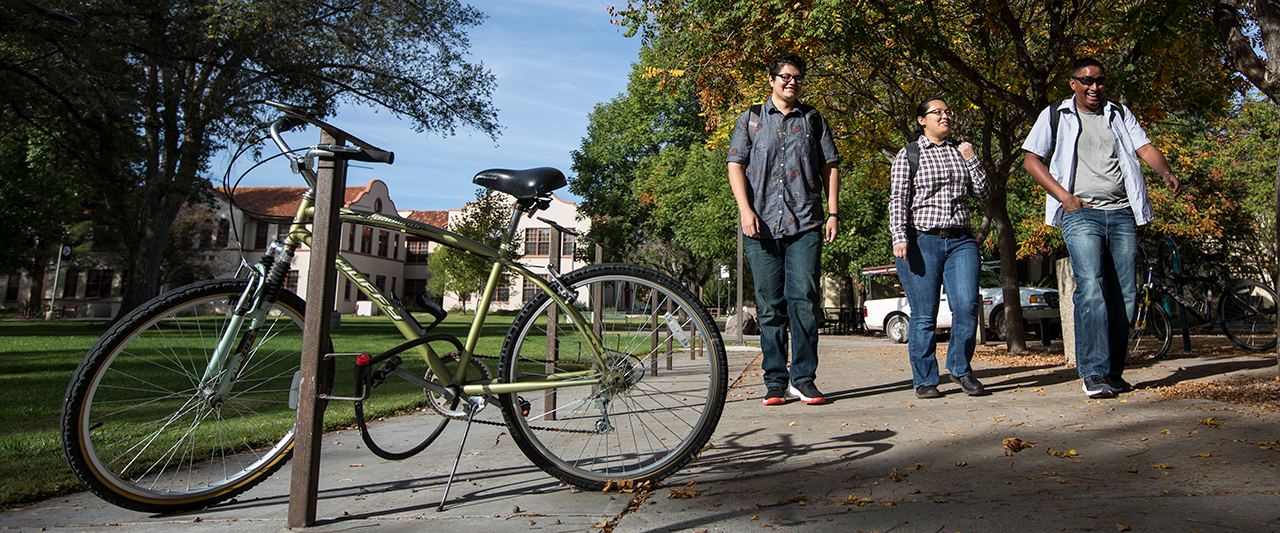 New Mexico Tech
Center for Student Leadership and Engagement
The goal of the New Mexico Tech Center for Student Leadership and Engagement (CSLE) is to help students succeed in college and prepare for their career after graduation. Offices include Career Services, Multicultural Programs, and
International and Exchange Programs. Our staff is available to provide students with information and advice on resume writing, developing interviewing skills, and preparing for our biannual Career and Graduate School Fair. Students may apply to study abroad, find Co‐op and internship opportunities, and find ethnic related scholarships.
The Center for Student Leadership and Engagement is located in Room 262 of the Fidel Student Services Center and includes the areas of Career Services, International & Exchange Programs, and Multicultural Programs. Each staff member is committed to helping Tech students with any and all issues that may arise, so please email, call, or stop by the office!
Located in the Joseph A. Fidel Center, offices are open 8 a.m. to 5 p.m. daily.
Click here to watch the COVID forum