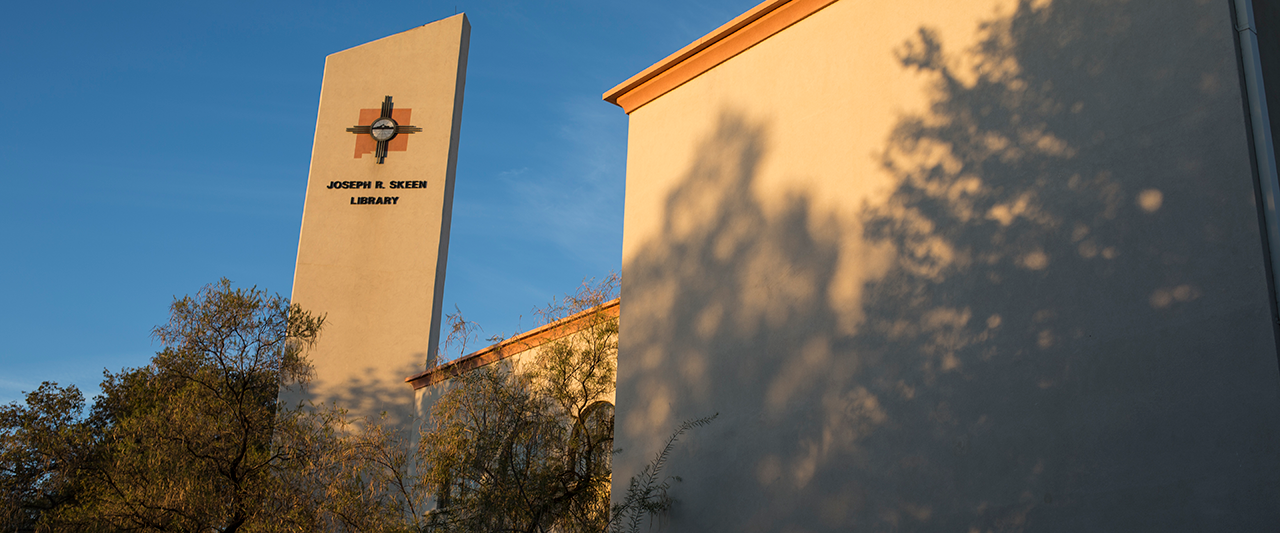 The circulation desk is located to the right as you enter the Library. We are happy to assist patrons check materials in, out, and renew items. Course Reserve materials and Special Collections are located at the Circulation Desk. If you need help finding materials, or have any general questions, we are happy to help.
Reserve a study / meeting room
List of course reserve materials
Due to COVID-19, coffee service is suspended until further notice.
Coffee is available in the café. Cups are $0.25 at the Circulation Desk.
Contact the Circulation Desk
Phone: 575-835-5614
Fax: 575-835-6666
Email: nmtlib@nmt.edu
Hours: Library Schedule