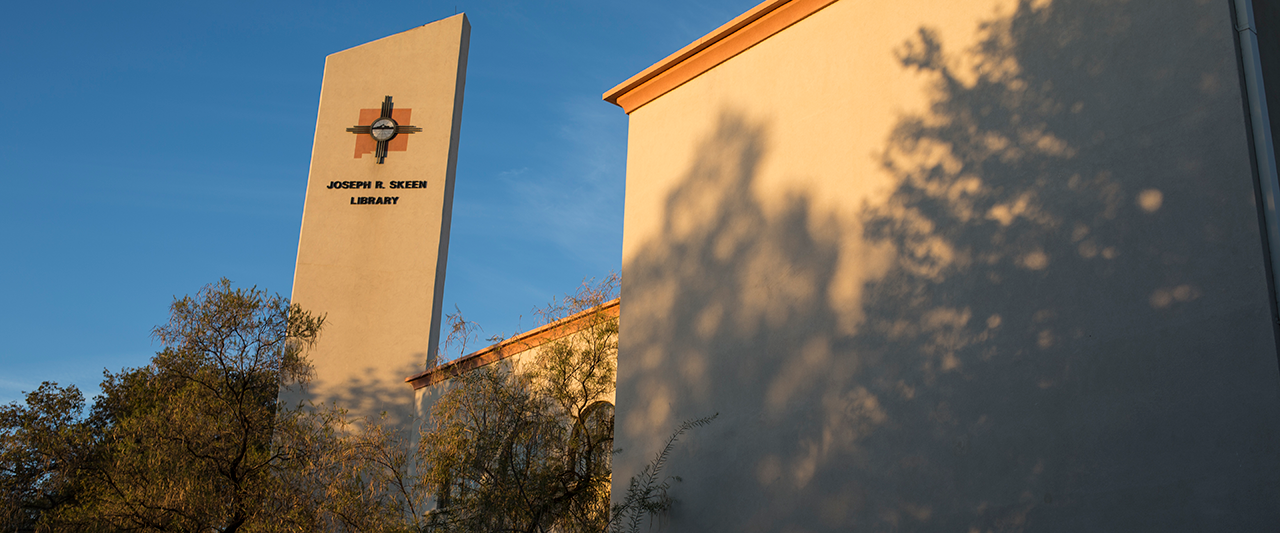 The circulation desk is located to the right as you enter the Library. We are happy to assist patrons check materials in, out, and renew items. Course Reserve materials and Special Collections are located at the Circulation Desk. If you need help finding materials, or have any general questions, we are happy to help.
Patron Types
There are four main types of borrowers at Skeen Library. Click on the appropriate link to get more information about each patron type:
Room Reservations
Skeen Library offers several rooms for single and group study, as well as the Tripp Room for larger gatherings.
Make your reservations here. Terms and conditions apply, and scheduling limitations may vary depending on the room.
NOTE: Room reservations for the Tripp Room (212), Study Room 5, and Study Room 108 require approval by library staff. If the room is available, we will approve your reservation after the booking form has been submitted.
Reservations are free to NMT students, faculty, staff, and government agencies/entities. If you are not a NMT affiliate and wish to make a room reservation, the cost is $10/hr (payable by check or cash). Please email nmtlib@nmt.edu to make your reservation.
Contact the Circulation Desk
We are available to you in a variety of ways:
Online chat and reference from any Skeen Library web page
Email: nmtlib@nmt.edu
Phone: 575-835-5614
Text: 575-214-7621
Hours: Library Schedule