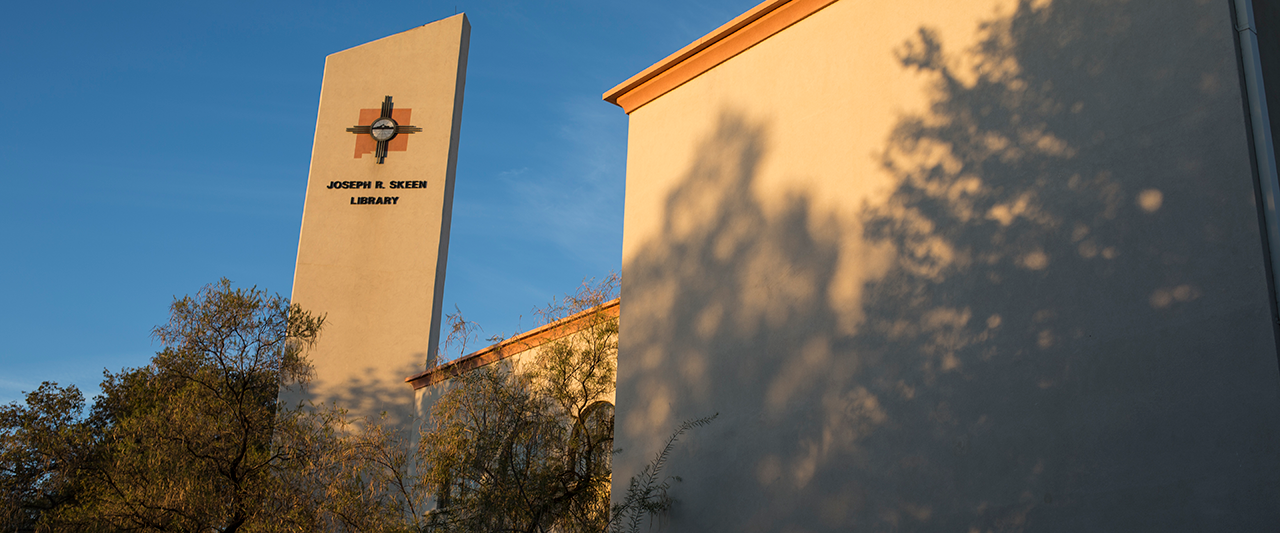 Skeen Library
Acquisitions
The Technical Services Department is responsible for all library aquisitions. This includes both print and electronic items. For more information on each of these types of acquisitions, please see the appropriate section below.
---
Print Acquisitions
Our Cataloging and Acquisitions Department is responsible for ordering print and digital books and physical media (CDs/DVDs/Blu-rays) for Skeen Library.
For book requests made by NMT Faculty and Staff, please use the acquisitions order form. All requests for book purchases must be submitted by the department chair. Please remember all purchases for materials will go against your departments' annual allotment.
NMT students may suggest a print acquisition by submitting this form.
For any questions regarding print or physical media, please contact:
Dr. David Cox, Director, Skeen Library/OSL (david.cox@nmt.edu)
---
Electronic Acquisitions
Skeen Library has a wide variety of electronic resources. You can find more on our currently available electronic resources here.
If you cannot find what you're looking for, and think we should subscribe to a particular e-resource, please contact:
Chandra Reed, Technical Services Librarian (chandra.reed@nmt.edu)
---
Donations
Skeen Library accepts donations consistent with our mission and collection policy. We are happy to discuss and assess any donations.
If you are interested in making a donation, please contact:
Dr. David Cox, Director, Skeen Library/OSL (david.cox@nmt.edu)
Books/materials donation form.
Thank you for your interest in donating to Skeen Library!