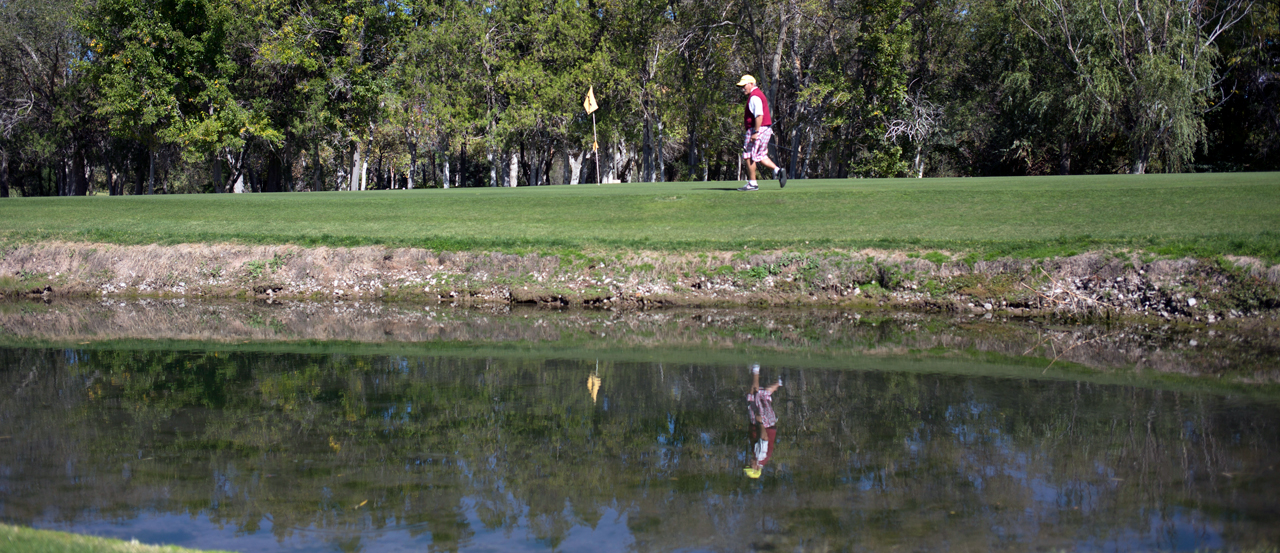 NMT Golf Course
Golf Course Staff
Sabino Grijalva, PGA A-4
Director of Golf
A 1996 graduate of Roswell High School and played 4 years varsity golf. Attended New Mexico Military Institute (Roswell, NM) in 1996 on a full golf scholarship as a member of the disciplined Broncos golf team and graduated in 1998. Also attended Western New Mexico University (Silver City, NM) in 1998 and joined the mighty Mustang golf team as a walk-on to earn a partial golf scholarship. Graduated from WNMU in 2001 with a Bachelor's degree in Business Administration Management. Became an assistant golf professional at New Mexico Tech Golf Course in February 2004. In July of 2010 elected to PGA membership attaining Class A status with the PGA of America and was promoted to Head Golf Professional. June of 2015 accepted the position of Golf Course Superintendent. Currently working towards certification through the Golf Course Superintendents Association of America. September of 2016 accepted the position of Director of Golf.
Jonathan Reed
Golf Shop/'M'-Mountain Grill Manager
Jonathan Reed has been NMT Golf Course's Golf Shop Assistant since November 2014. Born in Pittsburgh, Pennsylvania moved to Las Cruces, NM with his family in 1997. After graduating from Mayfield High School, he joined the US Army Reserve serving from 2004 to 2012. In 2005 he began taking classes at New Mexico Tech in Socorro and while at New Mexico Tech he discovered his passion for golf. He has held almost every type of job at NMT Golf Course, and was also active in the NMT Golf Club serving as Vice-President for 1 year and the President for 3 years. He is currently working towards entering the PGM program to become a PGA Apprentice.
John Adams, GCSAA
Golf Course Superintendent
John Adams has over 30 years of experience in the agriculture and turfgrass industries. Mr. Adams began his career working on his cousin's farm in Southwest Kansas. He graduated with an Associate's of Applied Science in Farm and Ranch Management from Oklahoma Panhandle University in 1993.
John switched his agriculture focus to turfgrass management in 2005 when he went to work for the Amarillo Independent School District as the Grounds Foreman. It was during this time that John became a member of Texas Turfgrass Association and acquired credentialing as a Certified Professional Turfgrass Manager. In 2012 John had an article published about him in Sports Field Management regarding his subsurface irrigation and water conservation work. John's sports field renovation work earned him the honor of "Field of the Year" with Texas Turfgrass Association in both 2013 and 2014.
In 2016, John began his current position as Golf Course Superintendent at the New Mexico Tech Golf Course