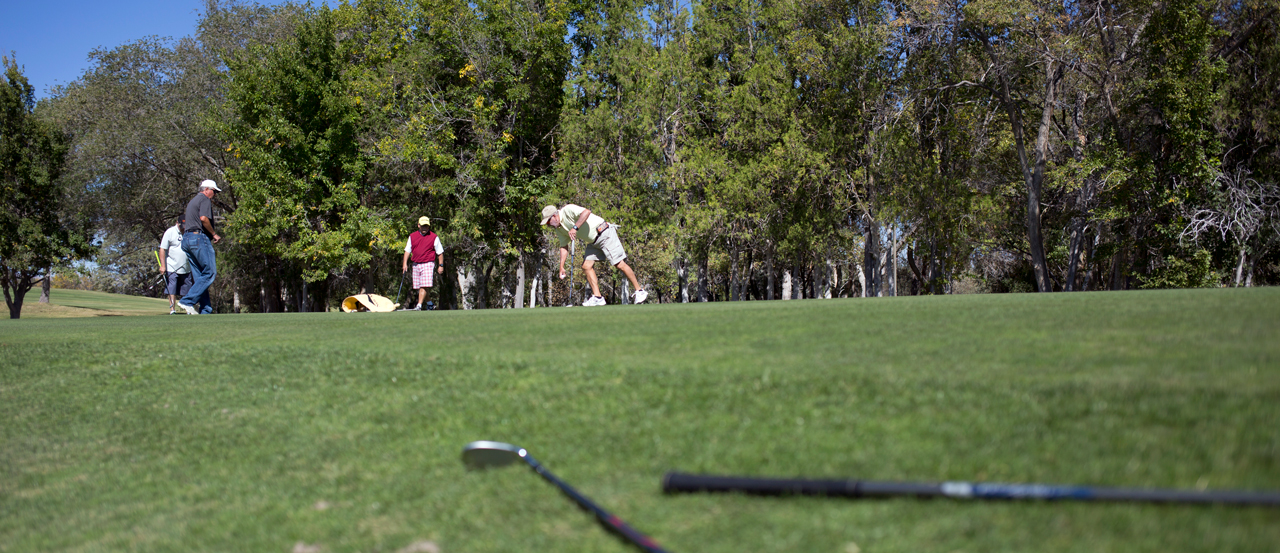 New Mexico Tech
Golf Course
New Mexico Tech Golf Course is open with limited tee times available. Tee times are required so make sure to use our Tee Times page or call the Pro Shop at 575-835-5335
The M Mountain Grill is open with limited outdoor seating available as well as to go orders. Place an order by calling 575-835-6736. View our menu items or our hours of operation on our Grill page.
Governor Lujan Grisham announced Thursday that the following restrictions will be in place beginning Monday, July 13, 2020.
Face coverings must be worn at all times outside of your house which includes while playing golf
All golfers must wear a face covering while they are on golf course property (This includes all practice areas and while playing golf.)
Welcome to the 2020 Golf Season
We are so glad to be back open and ready to serve our amazing golfers. As you are aware New Mexico Governor Michelle Lujan Grisham is reopening our state slowly and with great precaution. The Governor seems to make new announcements approximately every two weeks with the next announcement slated for May 29th, 2020. In an effort to keep our golfers informed this is what is currently taking place in accordance with orders that began May 16th, 2020:
Adhere to Required COVID-19-Safe Practices
Masks must be worn at all times
Limit tee times to 20 minute intervals
Tee times must be pre-scheduled (NOTE: NMT will only schedule tee times seven (7) days in advance
The following reservation formats are allowable:
o Twosomes
o Threesomes
o Foursomes under the following scenarios:
Limit one rider per cart, unless two individuals share the same household
Limit food purchases to take out only (NOTE: We currently only have "grab and go" snacks and drinks available.)
Configure practice facilities such that there is at least six feet spacing between golfers
---
Welcome to the New Mexico Tech Golf Course, home of the Elfego Baca Shootout.
Enjoy the challenge of the New Mexico Tech Golf Course, located 73 miles south of Albuquerque on the New Mexico Tech campus in Socorro, New Mexico.
The golf course is an uncrowded 18-hole, championship layout of rolling hills, dramatic elevation changes, and dynamic views of the Rio Grande valley. GOLF DIGEST magazine named us "one of the 10 best public courses in New Mexico, and one of America's 500 best places you can play."
The tree-lined fairways serve as the site for the Elfego Baca Shootout, during the first week in June and the Annual NMT Presidential Golf Tournament in mid-September.
Temporary Hours of Operation
Last Bucket will be sold at 4:00p.m.
Driving Range will close at 4:30p.m.
No Carts after 3:00p.m.
All Carts must be in by 5:00p.m