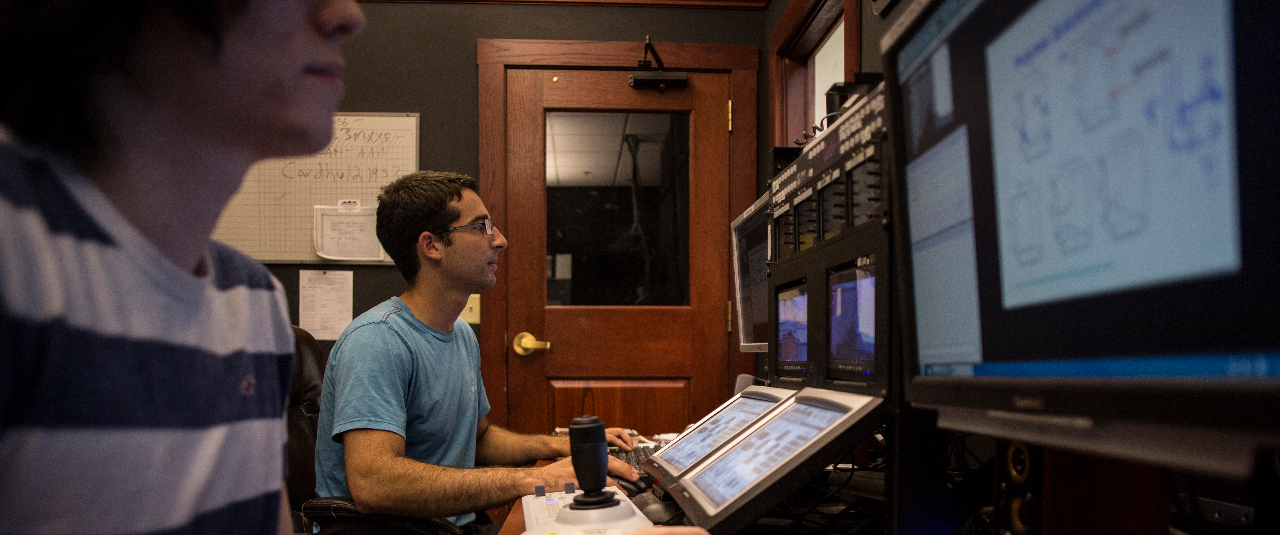 Engineering Management
Graduate Program
The Graduate Degree Program in Engineering Management at New Mexico Tech is specifically designed for engineers, scientists, and technologists holding a bachelor's degree in their respective fields who seek the knowledge and practical skills required to lead project teams and organizations through today's competitive and fast changing business environment. Our focus is to provide students with a challenging experience that prepares them to develop and articulate a business case for their next engineering or technology design and development project and lead their team and organization to a successful outcome.
Masters in Engineering Management
What's the difference between an MEM and an MBA?
New Mexico Tech's MEM program differs substantially from a conventional MBA program
These differences may be generally summarized as follows:
| NMT Masters in Engineering Management | Generic MBA Program |
| --- | --- |
| Academic Orientation: Analytical | Academic Orientation: Conceptual |
| Focus: Technical Innovation, Project Management | Focus: Strategic Issues |
| Target Audience: Engineers and Applied Scientists | Target Audience : General Audience |
| Career Positioning: Project/Innovation Management | Career Positioning:General/ Strategic Management |
| Semester hours 30 | Semester hours: 36-48 |
| Independent Project Required | Independent Project Not Generally Required |
A key component of the MEM graduate program is the theoretical foundation underlying all courses, enabling students to better understand the assumptions, rules, and risks associated with making a management decision. This theoretical exploration is different from the conceptually-oriented graduate education found in general MBA programs at conventional business schools.
Second, a key difference between the MEM program and a general MBA program is that it offers greater depth, rather than breadth, in its curriculum, enabling students to get a firm understanding of the subject matter and its application. Third, the MEM program is focused on issues associated with the management of engineering, science, and technology organizations as they innovate and change. This is reflected in the program's focused coursework and the independent study requirement.
Finally, many MBA programs, partly because of the heterogeneous backgrounds and interests of their students and faculty, are breadth oriented, where a conceptual approach to a wide variety of business and management situations defines the curriculum.
Graduate Certificate in Technology Leadership
The Graduate Certificate in Technology Leadership provides another option for science, engineering, and technology professionals to update their knowledge and skills in leading teams and managing projects and organizations. The graduate certificate is an accelerated program designed for those professionals who may not be interested in working toward a master's degree but who recognize the need to stay abreast of new approaches to managing and leading organizations in turbulent times.
Program Description
The graduate certificate program requirements are as follows:
Students complete 15 credit hours selected from the Engineering Management curriculum, to include a 3 credit hour capstone Seminar on Technology Leadership.
Prospective students should have completed a calculus-based engineering, science, or management degree or other quantitative-based social science B.S. degree.
Successful completion of the 15 credit hours are transferable to one of the Engineering Management degree programs (MEM or MSEM).
Students enrolling in the certificate program will pay in-state resident tuition (as opposed to out-of-state tuition) if taking six credits or less per semester.
Specific course descriptions for all programs can be found in the university's course catalog.
For further information on degree & certificate program options and course advisement, please contact Dr. Frank Reinow, Associate Professor of Management at frank.reinow@nmt.edu or 575-835-5459.