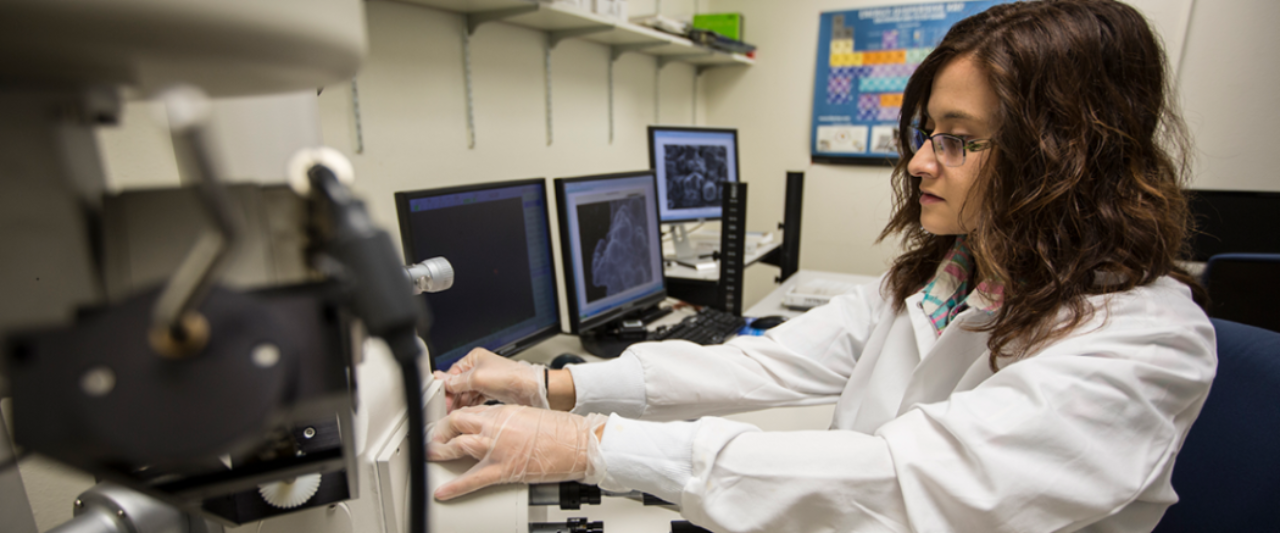 Department of Chemistry
Undergraduate Program
New Mexico Tech offers the B.S. degree in Chemistry. Graduates with a degree in Chemistry have many options. They can readily find employment in the chemical and pharmaceutical industries. Chemists are also in demand at federal laboratories and other research institutions. Chemistry is an excellent preparation for medical, veterinary, dental, and pharmacy school. Many of our undergraduates have gone on to graduate studies in Chemistry and Biochemistry.
The Chemistry degree at New Mexico Tech is certified by the American Chemical Society, indicating that it meets their high standards for that degree. The certification tells graduate schools and employers that the degree requirements represent a rigorous program with ample laboratory experience taught by highly qualified faculty.
The B.S. in Chemistry degree at New Mexico Tech is unique in New Mexico for requiring a senior thesis of all of its graduates. This experience requires students to work with a faculty member on an independent research project for two semesters, write a senior thesis, and present their findings. Many undergraduate students begin work in our labs in their sophomore or junior years.
The degree requires 120 credits of coursework, including NMT's General Education requirements and the degree requirements. Biochemistry and Environmental Science options are also available for the B.S. degree. A minor in Chemistry is also available.