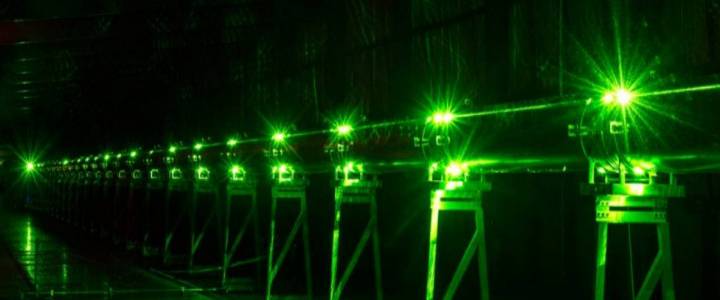 Department of Physics
Physicists ask the most fundamental questions about science. Why are we here? What are we made of? What happens if I run 100,000 Amps through a gas or have a magnetic field with more energy per volume than TNT? Physicists at Tech are specifically fascinated by phenomena in the Earth's atmosphere and in deep space. We have active groups in astrophysics and atmospheric physics.
APPLY TO OUR PROGRAM TODAY! GIVE TO PHYSICS
This video provides a glimpse of what it's like to be a student in the Physics Department at New Mexico Tech. It was created by Physics PhD student Daniel Jensen.
News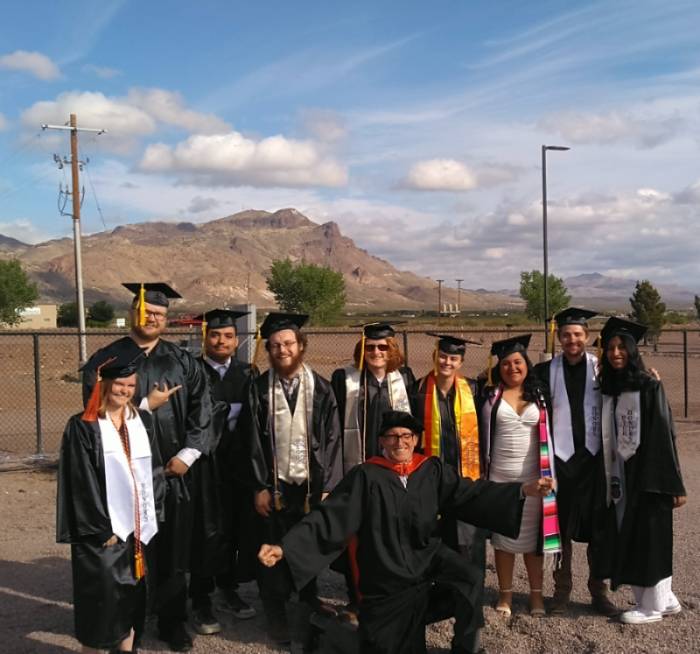 Congratulations to the 2023 physics graduates. Congratulations to Alisha Roberts (fourth from the right) for receiving the 2023 Brown Award.
Join us for the Annual Physics BBQ on Wednesday, May 3rd from 12 PM- 2 PM on the east lawn near Brown Hall!

Congratulations to Tatiana Rodriguez for being awarded outstanding student presentation for her talk, " Jets and Outflows from High-Mass Protostars from a Multi-Scale and Multi-Wavelength Point of View", at the 2022 APS 4CS meeting.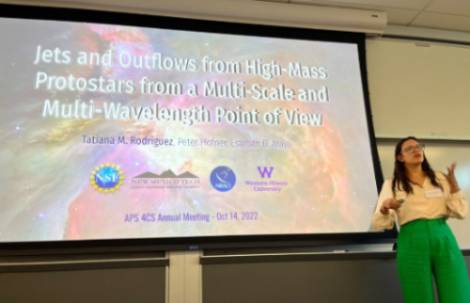 Photo of Tatiana at the APS 4CS meeting.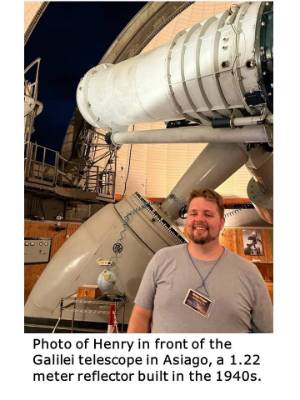 Physics PhD student Henry Prager selected

to attend international summer school in astrophysics - "Life and Death: From Stars to Compact Objects".
Henry spent the week of Aug 28-Sept 3 at an Astrophysics International Summer School hosted by the University of Padova in Asiago, Italy. He is working with some of the foremost astrophysics theorists in the US – Lee Anne Willson at Iowa State University and Joyce Guzik at Los Alamos National Laboratory – on modeling the end stages of AGB stars. The selection process for the Summer School was competitive with only 3 dozen young researchers in attendance. The School hosted experts in astronomy and astrophysics from around Europe to lecture on topics including stellar evolution, compact objects, gravitational waves, and new and planned astronomical facilities from both theoretical and observational perspectives. Henry's dissertation will be enhanced by the most recent theories he has learned about as part of this School.
Physics professor Dr. Richard Sonnenfeld and Langmuir Laboratory are highlighted in a nationally distributed TV feature
Mountaintop lab in New Mexico is on the cutting edge of lightning research
Weather balloon launch on September 2: Students in the Remote Sensing course launched a sounding balloon to a height of 17 km to measure pressure, temperature, and relative humidity. The data will be used in the analysis of nearly simultaneous measurements by the MODIS instrument on the TERRA satellite.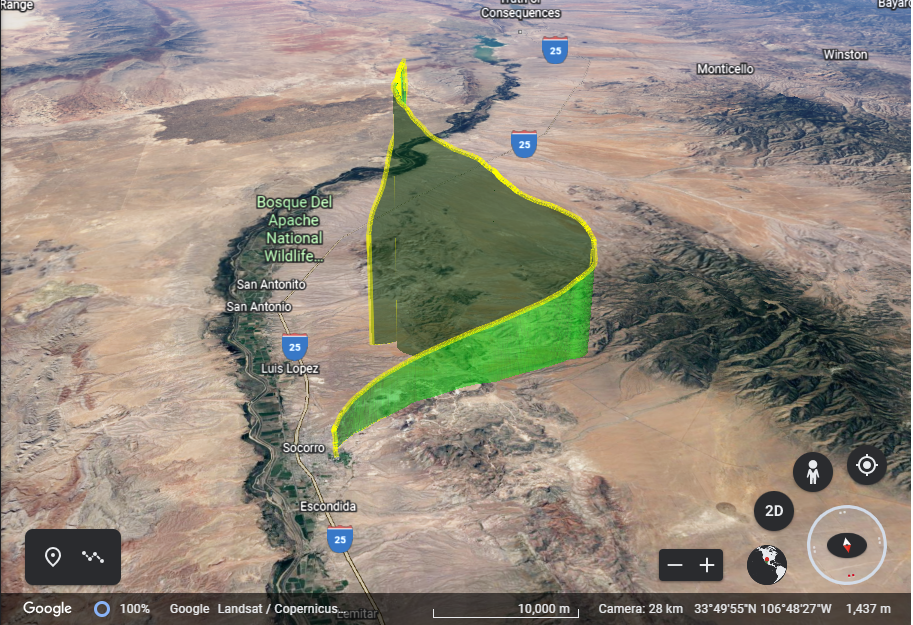 This southward- looking Google Earth image shows the path of the balloon, which reached a maximum height of 17 km altitude. The Rio Grande Valley runs down the center of the image and the Magdalena Mountains appear on the right.