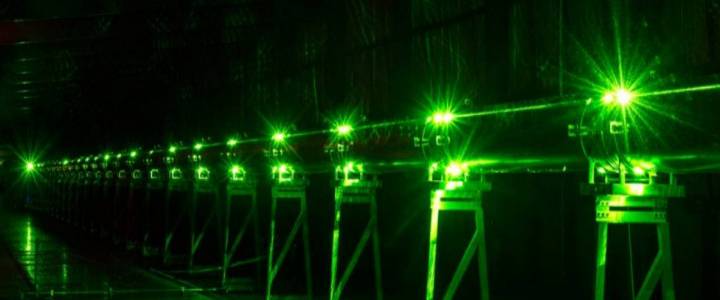 Physicists ask the most fundamental questions about science. Why are we here? What are we made of? What happens if I run 100,000 Amps through a gas or have a magnetic field with more energy per volume than TNT? Physicists at Tech are specifically fascinated by phenomena in the Earth's atmosphere and in deep space. We have active groups in astrophysics and atmospheric physics.
APPLY TO OUR PROGRAM TODAY! GIVE TO PHYSICS
This video provides a glimpse of what it's like to be a student in the Physics Department at New Mexico Tech. It was created by Physics PhD student Daniel Jensen.
News
A team led by Assistant Professor Caitano da Silva recently published a novel study on the impacts of thunderstorms and solar flares on the ionosphere. Their work analyzed data collected by the Incoherent Scatter Radar (ISR) at the Arecibo Observatory, along with satellite observations, and lightning detectors in Puerto Rico. The initial analysis of ISR data was conducted by NMT student Sophia Salazar, who spent a 2019 summer REU internship at Arecibo and is one of the paper's co-authors. Link to press release: https://phys.org/news/2021-06-first-of-its-kind-lightning-impacts-edge-space.html

Congratulations to all the New Mexico Space Grant Consortium scholars and fellows. The NMSGC awarded six scholarships and fellowships to New Mexico Tech. Below are the scholars and fellows that received funding for the fall and spring semesters.
| | |
| --- | --- |
| Scholars: | Fellows: |
| Meghan Cephus | Thomas Gaudin |
| Sara Lanctot | Brenden Herkenhoff |
| James Sanchez | Henry Prager |