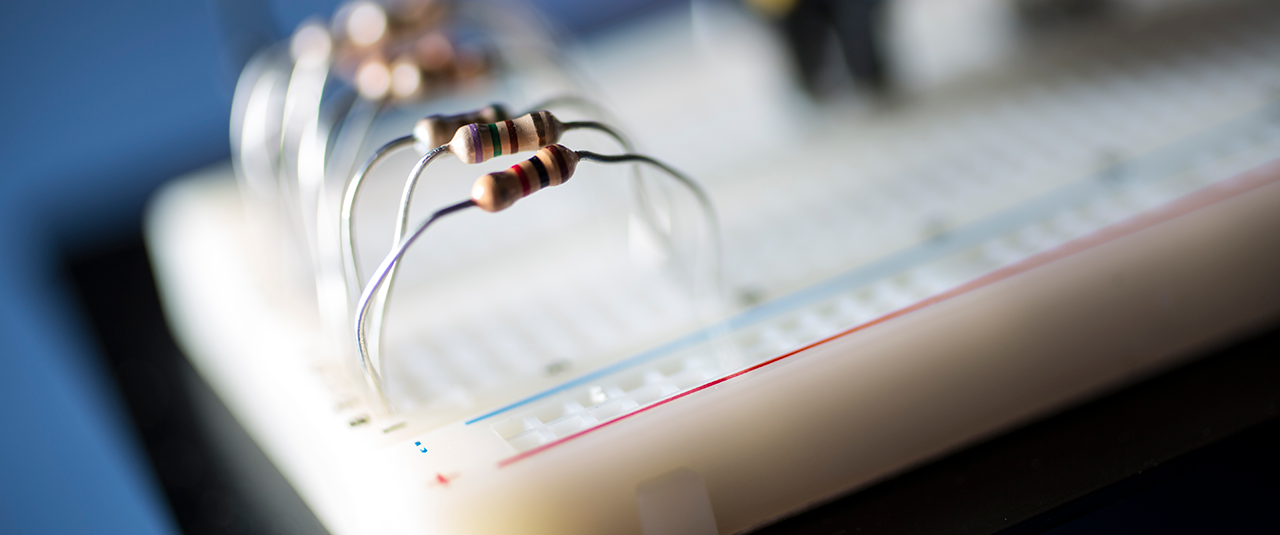 Department of
Electrical Engineering
The Electrical Engineering Department at NMT produces graduates who are experts at instrumentation, optics, robotics, circuits, and semiconductors. Students land prestigious internships and, ultimately, find high-paying jobs in private industry, utilities, government agencies, and higher education. The Bachelor of Science degree in Electrical Engineering is accredited by ABET.
Contact ELECTRICAL ENGINEERING
The Department of Electrical Engineering welcomes Dr. Krishna Chandra Roy. Read more about Dr. Krishna Roy here.
EE Summer STE2M Experience 2022
The Deparment of Electrical Engineering hosted a solar power course for high school students in the summer. Read more about it here.
Seniors in electrical engineering wrap up two-semester capstone design projects. Read more about Senior Desgn 2022 and see the posters here.