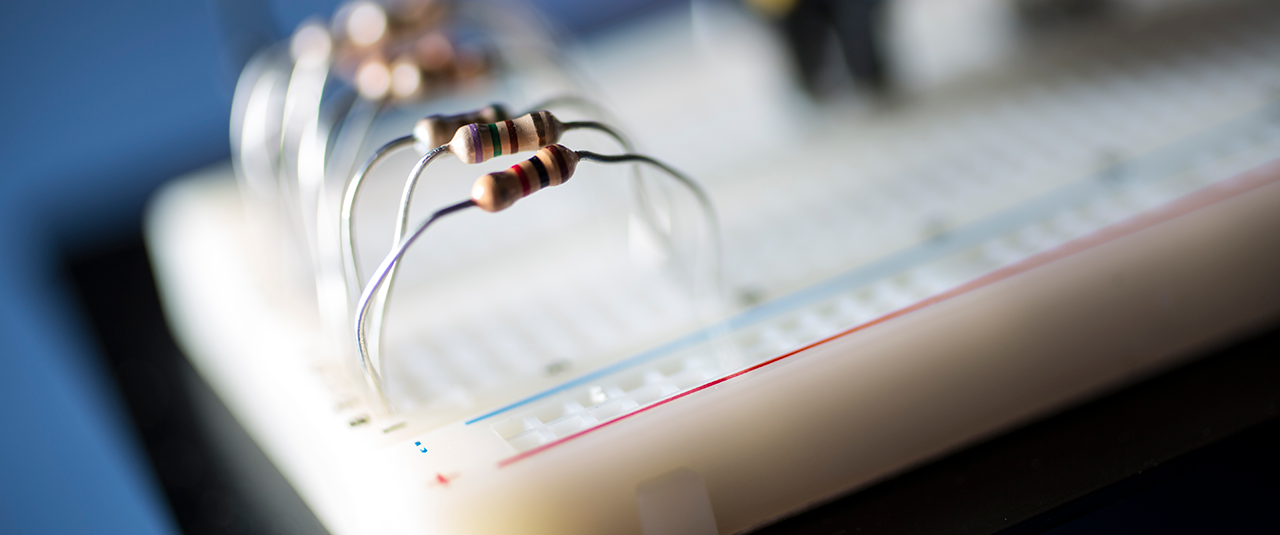 Electrical Engineering
About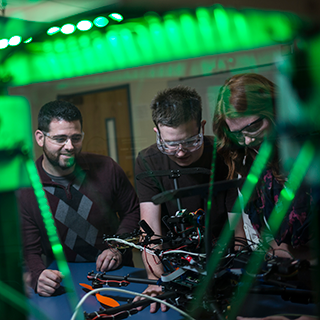 Electrical engineering students at New Mexico Tech learn how to take the fundamental laws of physics that explain electricity and magnetism and use them to develop the systems that drive our modern world. These systems range from electronics circuits to the next generation of space craft including those that affect our everyday lives.
The electrical engineering program uses hands-on problem solving techniques coupled with advanced engineering software and high speed computing to develop the engineering skills that today's professional requires to be successful. Students are instructed by faculty members who have experience and expertise in digital logic, micro-controllers, digital signal processors, electricity and magnetism, communications, optics, robotics and semiconductors. The program includes rigorous capstone engineering design courses and advanced mathematics and science in its curriculum.
Our students find internships and coops in private industry, government laboratories and academia and many of our students go on to take advanced degrees across the country. Our graduates are employed in high-paying jobs across the world – working for private industry, utilities, government agencies, and higher education.
The master's in Electrical Engineering provides a rigorous academic education, broadly focused around the theme of instrumentation. Faculty members are engaged in research areas that complement the academic program such as space sciences, sensor networks, robotics, remote sensing, software-defined radios, advanced electronics, advanced analytical tool development for biomedical and seismic signals, which lead to the development of engineering and scientific instrumentation. This degree program is ideal for students who are interested in pursuing public and private sector positions in electrical engineering or advancing to a PhD degree.
The State of New Mexico in 2017 approved NMT to offer a Ph.D. in Electrical Engineering with Dissertation in Cyber Electronic Systems. The primary purpose of this program is to advance the state-of-the-art education and experience in cyber-electronic systems research, which is the building block of many of our critical infrastructure.