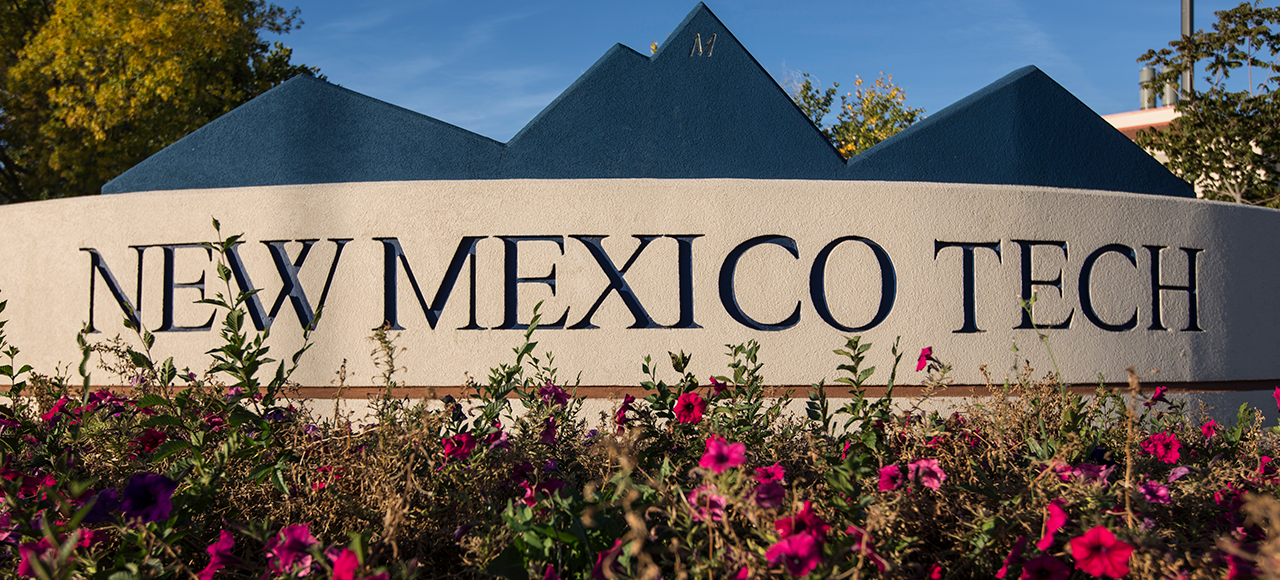 NMT Student Services Office
Student Health Center
Welcome to NMT's
Student Health Center!
The Student Health Center is a licensed medical office that is open full-time to students (full/part-time) and some dependents. To schedule an appointment, please call 835-5094.
Schedule
Monday - Friday 8 a.m.- 4 p.m. Open during lunch. By Appointment Only
Hours are subject to periodic variation due to campus holiday schedules and staff training schedules – call for questions or concerns or to schedule an appointment
Phone: 575-835-5094
Fax: 575-835-5097
The Health Center is located in Joseph A. Fidel Center, First Floor. Please enter through the NW side of the building.
---
COVID-19 Screening Locations in Socorro
COVID-19 Patient Appointment Protocol
Students must call to schedule an appointment. No in person appointments will be made to avoid traffic in to the clinic for patients who have not been properly screened for COVID-19
Clinic Phone: 575-835-5094
For the safety of the clinic staff and our patients, the front door of the clinic will remain closed. Patients will only enter if accompanied by staff after the formal screening process is completed
Nurse will screen each patient on the phone for COVID-19 symptoms using the current CDC screening/symptom list when making appointments
If patient is found to screen COVID-19 positive based on the telephone questionnaire, they will be given options for their care and COVID-19 testing
If telephone COVID-19 screening is negative, an appointment will be made
On the day of the patient's appointment, they will be contacted in the hour prior to appointment to confirm arrival time
Patient arrives during designated appointment time and calls the health center to confirm they are present
Nurse meets patient outside the health center and screens patient in designated screening area
Patient/staff to perform hand hygiene and have a mask on prior to screening
Nurse will perform temperature check and administer screening questions in the designated area
If patient screening is negative, patient will be taken directly in to a disinfected patient care room in the health center
If patient screens positive or has a fever greater than 100.0, they will be redirected to one of the three screening locations in Socorro
NMT staff and patients must have on a face covering for the duration of the clinic visit
If the student is new to the clinic, they must complete the new patient intake form PRIOR to their arrival at the NMT health center – this can be found here.
---
What We Offer
Sick/Acute care Visits
Routine examinations and physicals
Laboratory evaluations
STD consultations and treatment
Contraception management
Free condoms
Free flu shots – limited supply
Services for dependents of enrolled students (additional fee per semester)
Family planning
Referrals to specialist when needed
Prescriptions – filled at local pharmacy (student will be responsible for cost of medications)
If you are a new patient and wish to schedule an appointment with the Nurse Practitioner please print and fill out this new patient form and bring with you to your appointment.
Medical conditions beyond the scope and capabilities of the Student Health Center will be referred to outside providers. Charges by outside providers (hospitals, physician specialists, etc.) are the sole responsibility of the student, as are charges incurred for laboratory procedures and medication. Optical, dental, and hospital services are not covered. Please feel free to stop by Student Health and discuss your options with the staff there.
Do you need to contact the NMT Behavioral Intervention Team? Click here
Emergency transportation for the seriously ill or injured may be arranged through Campus Police (835-5434 or 911).