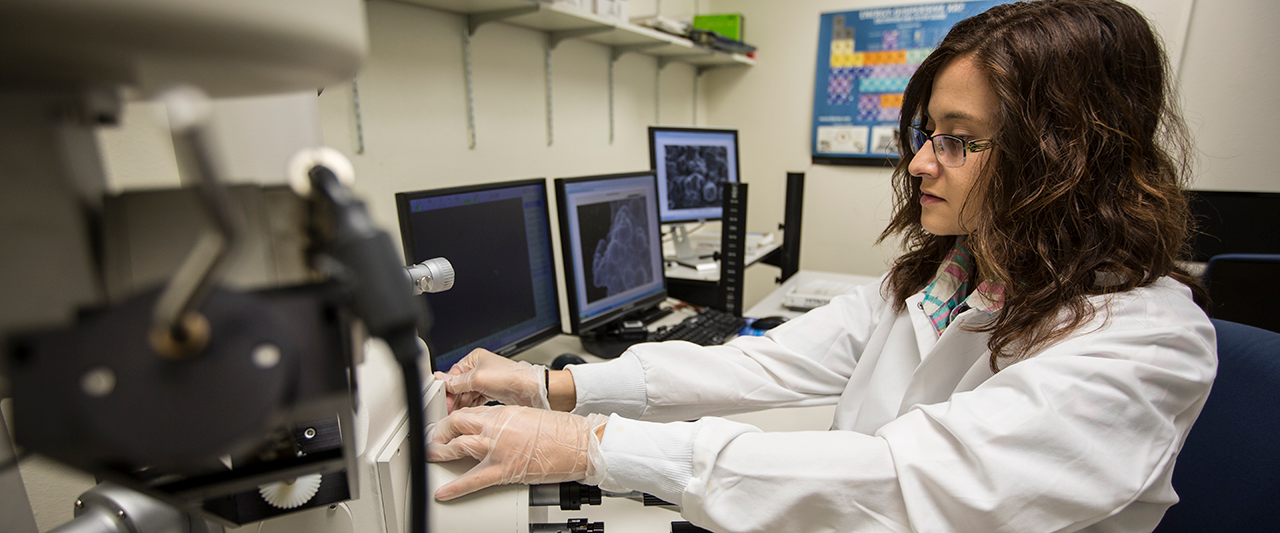 Overview of Proposal Development
---
NMT Research Office fosters competitiveness in pursuing extramural funding and increasing proposal success, thereby helping to grow NMT's research portfolio, providing university-wide, pre-award services that support faculty and staff in pursuing and obtaining external funding, including individual faculty proposals , large multi-disciplinary or multi-institutional efforts and institutional initiatives
Support Includes:
Providing detailed RFP analysis
Analyzing proposal reviews to develop resubmission strategy
Providing proposal planning and organization
Reviewing, revising, editing proposals
Organizing "Red Team" reviews
Managing limited submission review process
Submitting your final proposal through electronic portals
Contact - Judy McShannon, Ph.D., Manager of Research Development
575-517-6430
Sponsored Project Lifetime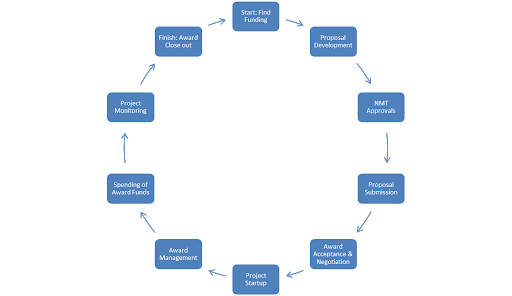 STEP 1: Find Funding
⇓
STEP 2: Plan Your Proposal
⇓
STEP 3: Write Your Proposal
⇓
STEP 4: Ensure Compliance
⇓
STEP 5: Submit Your Proposal
⇓
STEP 6: Award
Proposal Process - Timeline
If you need a new account to NSF, NASA, NIH, grants.gov, etc. contact Judy McShannon as soon as possible – you will require an account to submit your proposal electronically.
At least two weeks before your proposal is due – email your proposal draft and RFP to Judy McShannon who will provide a review of your proposal and compliance to the RFP requirements.
At least a one week before your proposal is due – complete your routing sheet and forward for signatures.
At least one working day (8:00 a.m.) before your proposal is due – release for review and electronic submission.
While NMT is committed to supporting all PIs in the submission of their proposals, proposals submitted the day they are due will not be reviewed and may not be submitted.
Useful Links