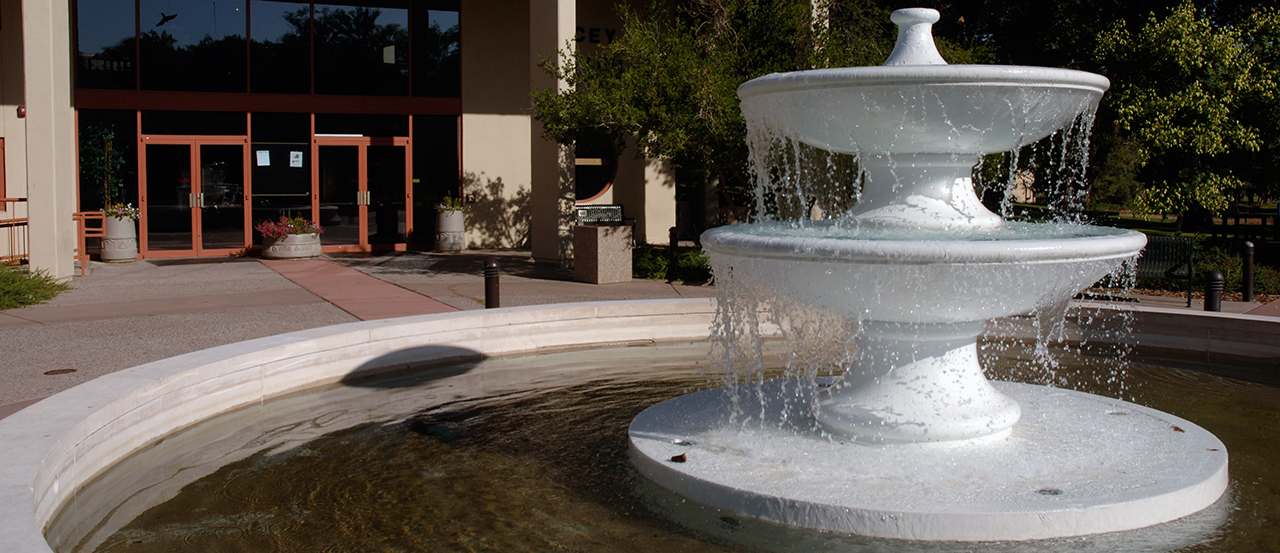 New Mexico Tech
Macey Conference Center
Located on the New Mexico Institute of Mining and Technology (NMT) campus, Macey Center is a 615-seat, fully-equipped theater and conference center. This beautiful facility is available for conferences, meetings, parties, weddings, performances, and other special events. It features elegant catering by NMT's Chartwells Catering, a lovely art gallery, and scenic mountain views.
Macey Center has a governmental liquor license that can be used to host night-club style events, dinners and social hours before, and occasionally during, the intermissions for the Performing Arts Series shows and Special Events.
Current Event
Weather or Not (SAQA Regional)
Weather or Not is a group show composed of 43 individual contemporary fiber art pieces from artists living in Arizona, New Mexico, Colorado, and Texas. The exhibition is a New Mexico regional show but artists who have New Mexico as a second region were invited to be included.
The interpretations of the theme range from realistic to whimsical, abstract to representational. Weather is an incredibly important issue all over the world today. Climate extremes are affecting all of us. The individual views on this topic are educational and thought provoking.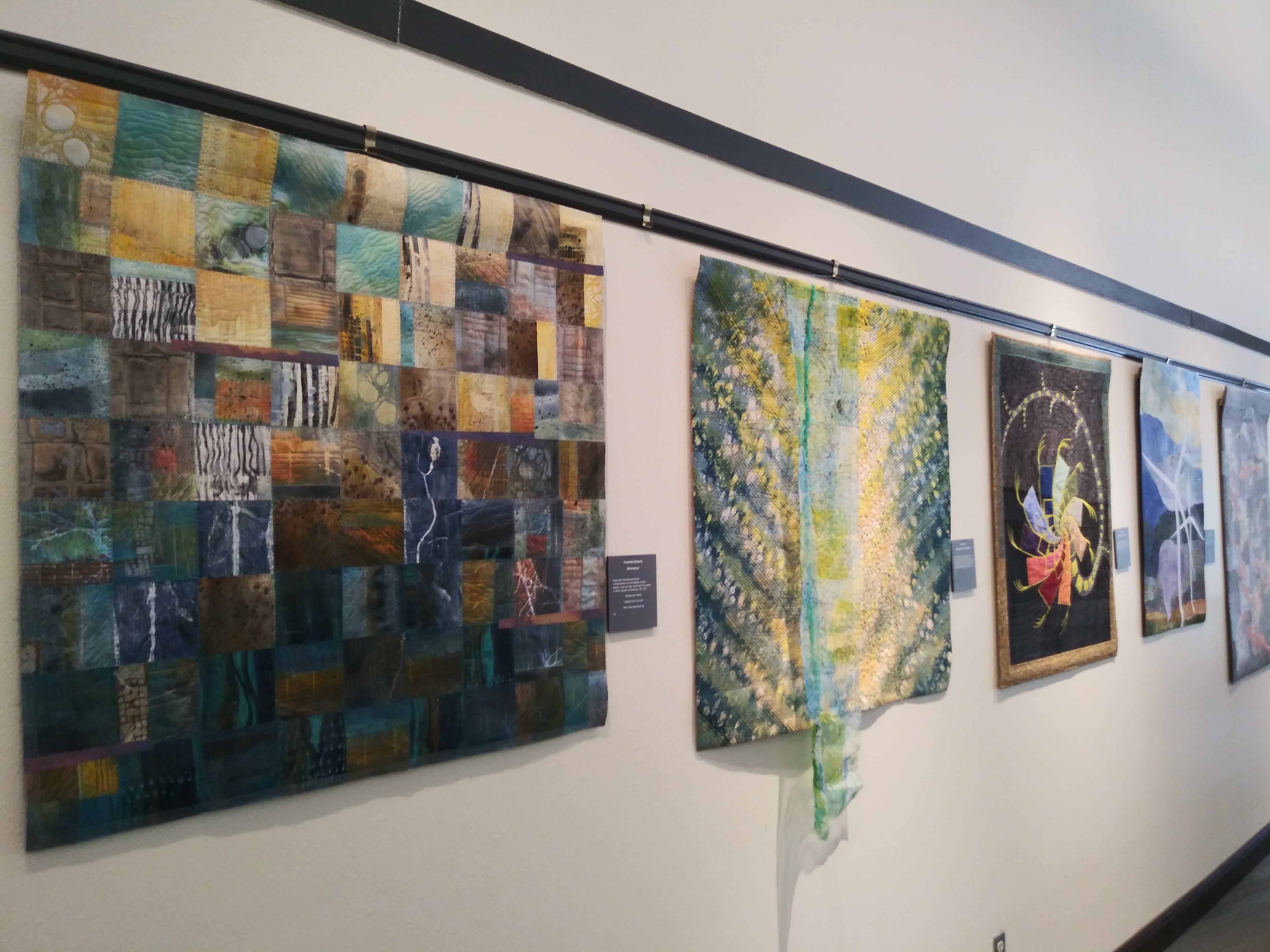 To rent tables and chairs from the Macey Conference Center, fill out this form:
Macey/Fidel Table & Chair Form
Business Office Information
Mailing Address: 801 Leroy Place Socorro, NM 87801 Physical Address: 909 Olive Lane Socorro, NM 87801
Telephone:
575-835-6545
575-835-6513