Mechanical Engineering M.S. Program Ranked #2 in Best Masters Programs in 2021
03/11/2021
---
Best Value Schools has released their list of the schools with the best value Mechanical Engineering Master's programs. In this list, New Mexico Tech has been ranked number two across the nation: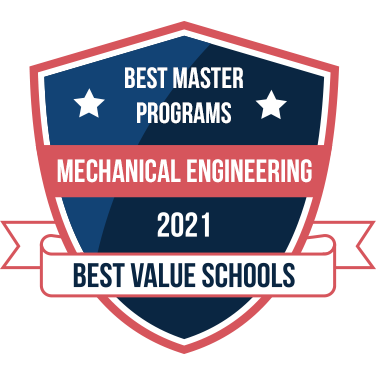 "The Graduate program in the Mechanical Engineering Department at New Mexico Institute of Mining and Technology has been ranked as one of the nation's top STEM schools. This program offers PhD, MS, and ME degrees in specializations of Explosives Engineering, Fluid & Thermal Sciences, Mechatronics and Robotics, Solid Mechanics, and allows students to solve some real-world problems with funded projects that have been sponsored by government agencies, industries, and national laboratories. Scholarship and networking opportunities are abundant at this highly ranked school." - excerpt from article
You can see their full list here:
https://www.bestvalueschools.org/masters-in-mechanical-engineering/
Also notable is that the University of New Mexico ranked 4th, so congratulations to our neighboring college!