Experimental Sounding Rocket
---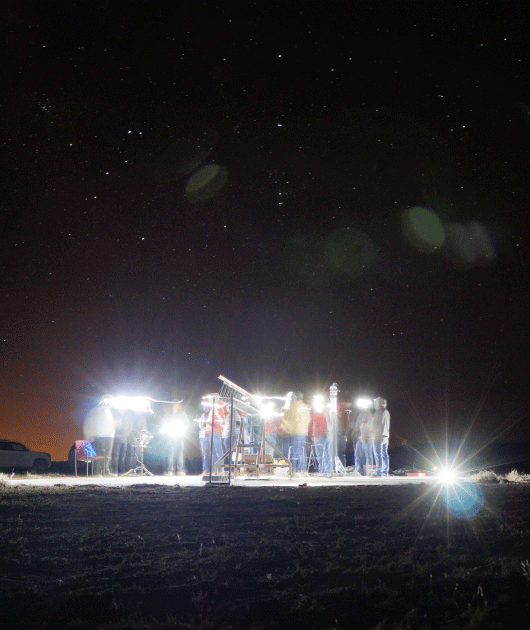 The Mustang 6C will fly higher and faster than previous designs and will carry an experimental payload designed to deploy four parachutes. The aerial experiments will be used to derive performance characteristics of the parachutes and correlate the findings with the manufacturer's data.
In addition, this year's Sounding Rocket Team will participate in the Spaceport America Cup: https:// spaceportamericacup.com/
There they have the goal of creating a rocket that will reach an altitude of 10,000ft with a custom solid fuel rocket motor.
Sponsor: White Sands Research and Developers LLC (WSRDs), Dr. Christina Lohn, Dr. Paul Jaramillo
Faculty Advisor: Dr. Michael J. Hargather