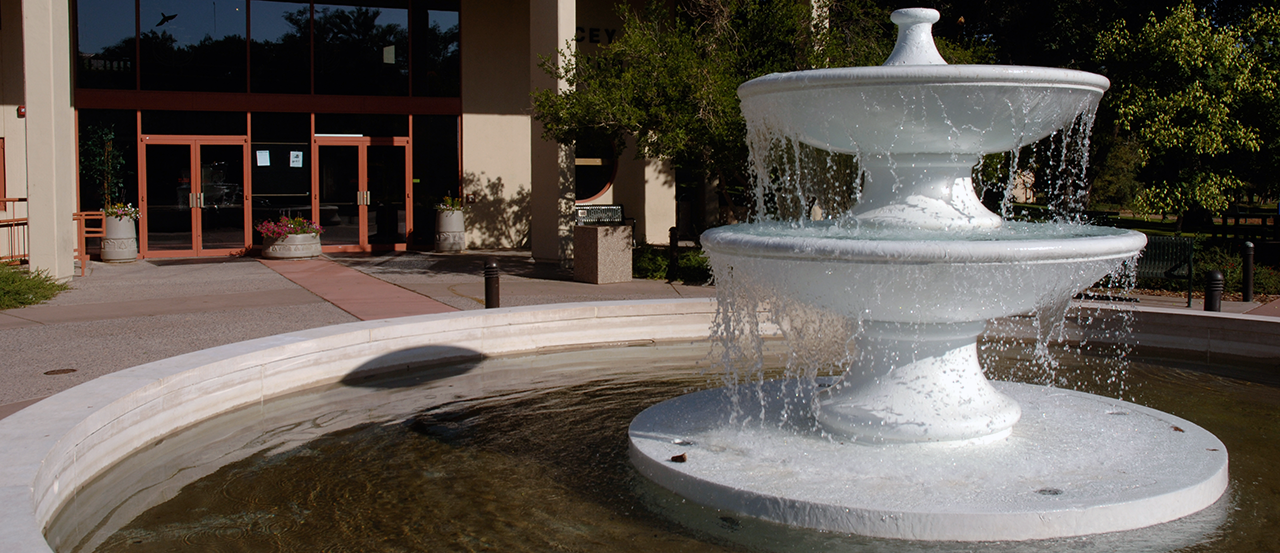 NMT Performing Arts Series
About PAS

The mission of the New Mexico Tech Performing Arts Series (NMTPAS) is to present a variety of quality multicultural performances in popular and classical music, theater, dance, family entertainment, and arts outreach activities, that are affordable and appeal to the diverse community of Socorro and our statewide neighbors.
Each year NMTPAS presents a season of 8-12 subscription performances and four free Presidential Chamber Music Series concerts. NMTPAS coordinates a variety of in-school and community-wide arts education and community engagement programs including: Youth Concerts and Arts Workshops for all students grades K-12 in Socorro, Magdalena and the Alamo-Navajo Schools; the National Dance Institute Residency in partnership with Socorro Consolidated and Magdalena Schools; Community Arts Party the first or second Saturday in February, hands-on arts workshops for all ages at Finley Gym; 4th of July Celebration featuring regional bands, family activities and spectacular fireworks display; and the Missoula Children's Theatre Summer Residency in partnership with Socorro Consolidated Schools and the City of Socorro.
NMTPAS works together with Tech Club Macey, an adult social club based at Macey Center, which hosts Schmooze, Booze & Bites social hours before select PAS shows with creative appetizers and spirits, plus special events--Wine Expo; Canvas & Cocktails--for a reasonable annual membership fee. Membership includes, free social hours; early bird and discounted special events and more.
NMTPAS collaborates with the City of Socorro and a wide array of campus and County organizations in support of tourism and economic development. Socorro is fortunate to have a beautiful and intimate theater, Macey Center, with its elegant lobby gallery and full range of conference and special event services. Home to New Mexico Tech, a national leader in science and engineering universities, with a variety of top-notch research entities, including EMRTC, IRIS-PASSCAL, the New Mexico Bureau of Geology, PRRC, Magdalena Ridge Observatory, plus a world-class Golf Course, Mineral Museum, Etscorn Observatory and an excellent Childcare Center.
Socorro is also home to the National Radio Astronomy Observatory, the Bosque del Apache and Sevilleta National Wildlife Refuges, the Quebradas Back Country Byway, Water Canyon, San Miguel Church, Socorro Community Theater, our new Rodeo and Sports Complex, a vibrant local music scene, acclaimed visual artists and galleries, and a variety of excellent restaurants for every palate. Historic Magdalena is just up Highway 60, with excellent artists, galleries, great scenery and an Old West feel.
Socorro County has amazing annual events—4th of July Celebration, County Fair, The Great NM Chile Tasteoff, SocorroFest, NM Tech's 49ers Celebration, Enchanted Skies Star Party, Festival of the Cranes, Luminaria Arts Crawl & Christmas Electric Light Parade, NM State Science Olympiad and Science Fair, Magdalena's Old Timers Days, and much more.
Participating in arts and events is food for the soul! We appreciate your support of the arts. Enjoy our shows and please come back soon!
Staff
Director: Ronna Kalish
Coordinator: Dana Chavez
Webmaster: Adrian Landstedt
Physical Address
New Mexico Tech Performing Arts Series Macey Center 909 Olive Lane Socorro, NM 87801
Mailing Address
New Mexico Tech Performing Arts Series Macey Center 801 Leroy Place Socorro, New Mexico 87801