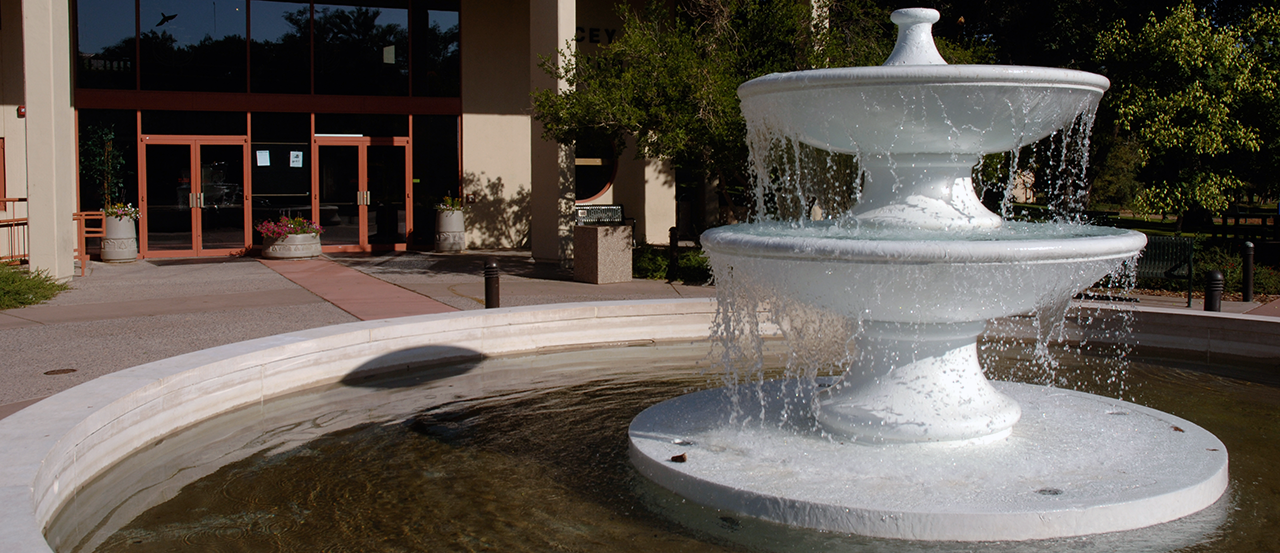 NMT Performing Arts Series
Tech Club Macey
NMT's premier members-only social club features Schmooze, Booze & Bites, a journey round the world with four events before Performing Arts Series shows: Taj Express, 10-16; Christmas Carol, 12-12; Barrio Manouche, 2-14-20; & Irish Double-Bill with Socks in the Frying Pan & Altan, 3-12; featuring international appetizers, drink specials and stimulating activities, plus discounted special events.
Download Tech Club Macey 2019-20 Schedule/Membership Form
How it Works
Membership: $40/Person or $70/Pair
FREE entry to ALL FOUR Schmooze, Booze & Bites before PAS shows
Member-Only Social Hours + Guests of Members
Each member is allowed 2 guests at non-member price ($15 for social hours or non-member ticket price for special events)
Early Bird & Discount on Special Events
SCHMOOZE, BOOZE & BITES
Travels Round the World
6:00pm to 7:30pm - Before PAS Shows
Stimulating and fun Schmooze Activities, Cash Bar Booze Specials &
International Bites

10.16.19: TAJ EXPRESS
Schmooze: Indian Cultural Presentation by Community Members
Booze: High Tai
Bites: Taste of India
o Skewered Chicken Tikka
o Cucumber Raita
o Bhuta Chutney
o Aloo Chobi
o Pita
12.12.19: CHRISTMAS CAROL
Schmooze: Mistletoe Creations
Booze: Hot Spiced Wine
Bites: Taste of England
o Lancashire Hot Pot
o Roasted Root Vegetables
o Plum Pudding
02.14.20: BARRIO MANOUCHE
Schmooze: Dynamic Duos - Friendly competition based on the Newlywed Game
Booze: Red & White Sangria
Bites: Taste of Spain
o Beef Churrasco & Garlic Shrimp Skewers
o Pa amb Tomaquet - garlic tomato toast w/olives and ham
o Arroz con Coco y Mango
03.12.20: SOCKS IN THE FRYING PAN & ALTAN
Schmooze: Irish Dancing w/Mairi
Booze: Irish Coffee & Guinness
Bites: Taste of Ireland
o Corned Beef
o Boxty - onion-fried potatos cakes
o Colecannon - cabbage, onion kale mashed potatoes
o Soda Bread
o Irish Lemon Tart
SCHMOOZE SPECIAL EVENTS

11.1.19 WINE EXPO with Three Nearby Wineries
Learn about and sample a red and white wine from Socorro County's own Black's Smuggler Winery plus from two additional nearby wineries to be announced soon. Glasses and bottles of wine will be available for sale.
6:00-7:25pm - Advance Ticket Required
Price: $10/Member; $15/Non-member
Bites: Crackers, Cheese & Fruit
Followed by The Concord Trio, 7:30pm, Free Admission

4.25.20: CANVAS & COCKTAILS with LEON MILER - Water Color
11:00 am, Macey Patio (weather permitting)
Advance Ticket Required - Limit 40
Price: $30/Member; $40/Non-member
Booze: Mimosas & Bloody Mary's (cash bar)
Bites: Brunch
o Mini Quiche Lorraine - Choice of bacon or veggie (squash, peppers, broccoli)
o Croissants - Choice of chocolate or regular
o Bacon-Wrapped Cheesy Potato Bites
o Fresh Fruit

Ticket Information
Advance Special Event Tickets may be purchased at:
Performing Arts Series, (575) 835-5688, pas@nmt.edu
For more information please contact the Performing Arts Series at (575) 835-5688/pas@nmt.edu.