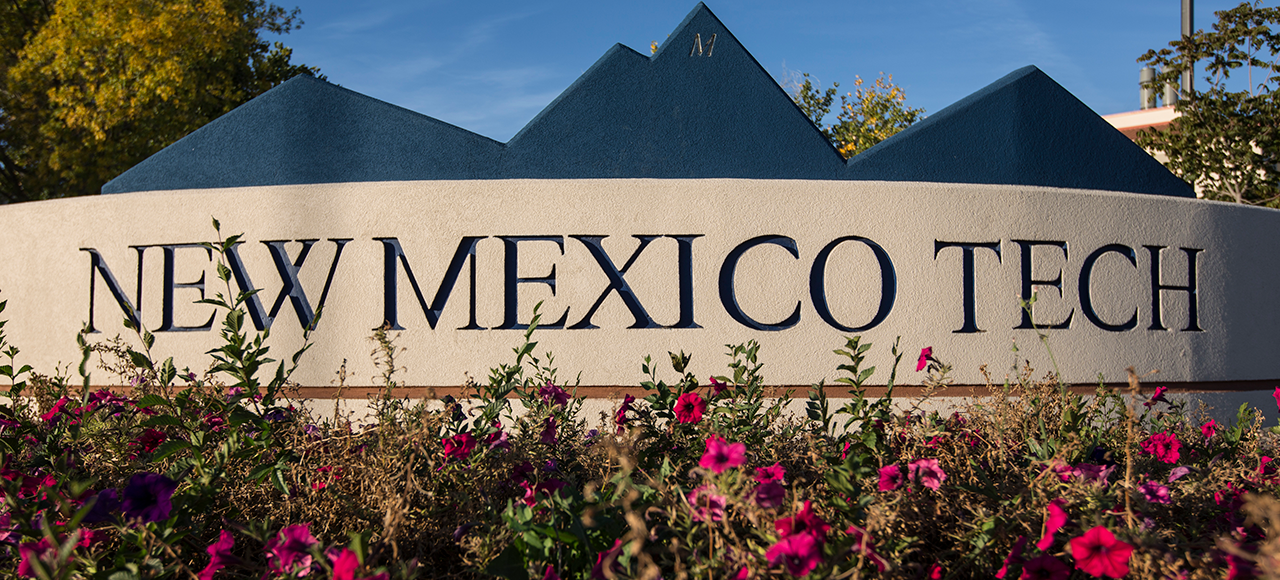 Counseling and Disability Services
Counseling Services
Counseling Services provides students with individual, couples/family, and group counseling, outreach programs, and consultation. We adhere to the Code of Ethics of the New Mexico Board of Clinical Mental Health Counselors . All services are strictly confidential and are free to students enrolled for six or more credits hours.
Our office is located in the Joseph A. Fidel Center and is open weekdays from 8 a.m. to 5 p.m.. Crisis intervention is available; counseling is provided by a New Mexico independently licensed clinical mental health counselor.
PROCEDURES
Making an Appointment
To schedule an appointment, email counseling@nmt.edu or call (575) 835-6619. You will be asked if you have been seen before at OCDS and your current enrollment status. The Counseling Intake form is at the bottom of this web-page. Please fill out the Intake form before your appointment. It is required before your session begins.
Students with emergencies can be seen immediately during regular office hours Monday - Friday 8:00 am to 5:00 pm. For after-hours emergencies please contact Campus Police at 575-835-5434.
Students needing same day walk-in services (non-emergency), should come into the Office of Counseling & Disability Services (OCDS) Monday thru Friday OCDS is located in Fidel Center 1st floor, outside entrance through the NW side of building.
Eligibility
Currently enrolled NMT graduate or undergraduate student registered for a minimum of 6 credit hours will be seen for an initial appointment. The initial appointment is an opportunity for your counselor to determine if the services we offer are appropriate for your needs and for you to decide if our services are a good fit for you.
Cancellation of Appointments
Because of the demand for services, we ask that if you need to cancel an appointment that you provide Counseling Services with 24-hour notice. Appointments canceled with less than 24-hour notice will count against the total amount of sessions students are allowed. We do recognize that there are those emergency situations where it is not possible to give 24-hour notice and we will make exceptions on a case-by-case basis. Students who miss two or more consecutive appointments (without providing notice) will have their file closed and will be referred to community services should they require psychological care.
Confidentiality
The State of New Mexico legally recognizes that communication between a counselor and her/his client as privileged and confidential. We will not disclose your contacts with us to your spouse/partner, your parents, professors, or anyone else without your permission.
There are few narrow exceptions:
If you are in imminent danger to yourself or are a significant danger to someone else, we have a legal obligation to break confidentiality to protect you and/or others.
If you are abusing children/vulnerable adults or inform us concerning someone who is, then we have a legal responsibility to report this to the proper authorities. Such a report could potentially lead to disclosure of your being a client and require testimony concerning the suspected abuse.
If, as part of an employment process or security screening you sign a release of records form about services received from us, we will ask that you sign our form to ensure that you are freely and knowingly releasing a brief summary of your contact with us.
Your records can also be subpoenaed by a court of law (e.g. if you claimed emotional damages in a lawsuit).
We also reserve the right to consult with the NMT Health Center when professionally appropriate.
Outside Referral:
Because we offer short-term counseling services, NMT Counseling Services reserves the right to refer you to other community services if your concerns are outside the scope of our practice or require more involved, long-term therapy.
SERVICES
What to Expect
When you first come in, you will be greeted by our front desk staff and asked to complete required paperwork designed to help us better understand your needs and give you more information about our services. After completing the paperwork, you will be given an appointment to meet with one of our counselors.
Typically, this appointment will take about 30 minutes, and the two of you will discuss your immediate concerns as well as what type of services may be most helpful to you. The goal is to get you connected with the most appropriate services as soon as possible. Please know that the counselor may not necessarily be the counselor you are ultimately assigned to work with. Some of the options for services you may be discussing are described below. As a reminder, all of our therapy services are free and confidential.
We offer the following services free of charge to eligible students:
Short-term individual
Short-term couples counseling (as it relates to academics)
Individual Counseling
You will meet with a counselor one-on-one to address your concerns in up-to-50 minute sessions. During the first meeting, you and your counselor will set goals, discuss the need for ongoing therapy and talk about a meeting schedule. In individual counseling, people will often discuss relationship concerns, family difficulties, feelings of depression or anxiety, academic issues, recovery from traumatic events, or hopes of wanting to better their lives.
Couples Counseling
The student and their partner will meet with a counselor to address relationship concerns, as they relate to academics, in up-to-50 minute sessions. Couples will be able to learn effective communication skills, conflict resolution and to gain better insight into each other. At least one partner of the couple must meet NMT eligibility requirements for counseling.
Session Limits:
Students who are eligible to receive services are limited to 8 sessions per semester for individual or couple's counseling services. There is also a limit on the total number of sessions any one student can receive.
Some Reasons People Seek Counseling:
Adjusting to university life
Difficulties with motivation or decision-making
Relationship difficulties with friends, roommates, family, partners. . .
Communication skills
Depression
Anxiety
Loneliness
Identity issues
Sexual orientation issues
Worries about behaviors (eating, alcohol/drug use, sex)
Feeling suicidal or thoughts that life is not worth living.
Loss (illness, death of a loved one, personal loss)
*Below is the Counseling Intake Form. Please print and fill out and bring with you to your first appointment with the counselor *